Updated on 21st January 2014
The 1.2-litre petrol engine from Tata Motors that will power it's new range of cars has been revealed, and christened the 'Revotron 1.2T'. Tata claims that this engine and other engines based on the engine will revolutionise the auto industry.
"With the launch of Revotron 1.2T, Tata Motors passenger vehicles business is making a strategic shift towards a more complete portfolio. The name itself, an amalgamation of Revolution and the French word "tronel", meaning 'balance", conveys the essence of this engine brand that uses key technological advances to revolutionize and balance great driving manoeuvrability, without compromising on power or fuel efficiency. We are enhancing our portfolio with the next generation petrol engines," said Mr. Ranjit Yadav, President, Passenger Vehicle Business Unit, Tata Motors.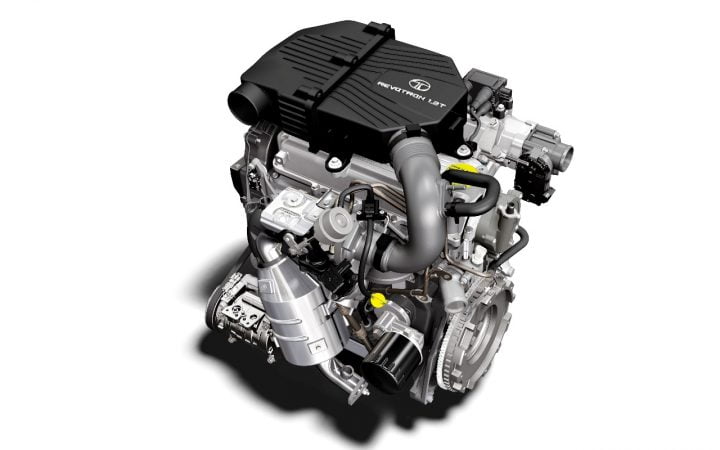 Specifications
1.2-litre, Turbocharged, Petrol engine
83 BHP @ 5000 rpm
140 Nm @ 1750 -3500 rpm
Multi-drive mode changes throttle response as per requirement, increases efficiency
Drive-by-wire
8-hole fuel-injector for better combustion
The engine was developed by Tata in conjunction with companies like AVL, Bosch, Honeywell, Mahle, INA and TEnergy. Tata will develop both 3-cylinder and 4-cylinder engines using the same architecture used on the Revotron 1.2T, and use them on their future lineup of cars. It is expected that they will introduce the engine on the upcoming 'Falcon 4' hatchback and 'Falcon 5' compact sedan.
Updated on 17th January 2014
Tata Motors is looking to get back in the hatchback arena with the launch of the facelifted Tata Vista. The car will be propelled by an all new turbo charged petrol motor whose details have now surfaced. The 1.2-litre petrol engine from Tata Motors will compliment the existing diesel powerplants in Tata's car/SUV lineup. The Indian automobile giant is looking to turn around things and the first step in this process will be the all new petrol engine. Tata is going to hold a press conference on 20th January, and we expect Tata to announce more about the new engine there.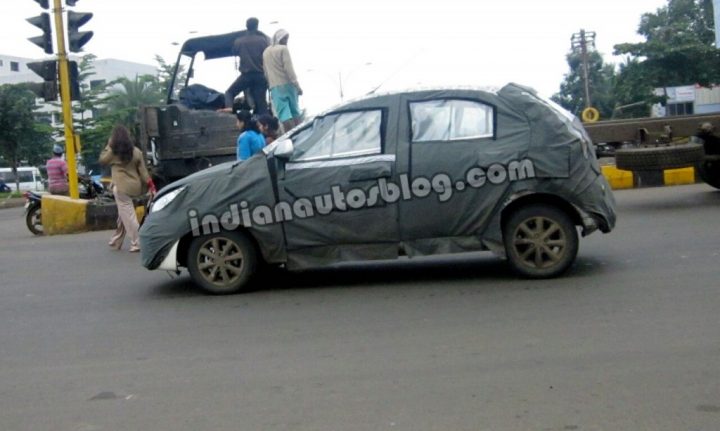 The petrol engine will debut on the facelifted Vista and Manza Compact Sedan. Both of these are due for a launch the 2014 Auto Expo to be held in February. Earlier reports had suggested that the engine will be a 1.2-litre turbocharged unit producing close to 100 BHP though other reports suggest that it will have an output closer to 80 BHP instead.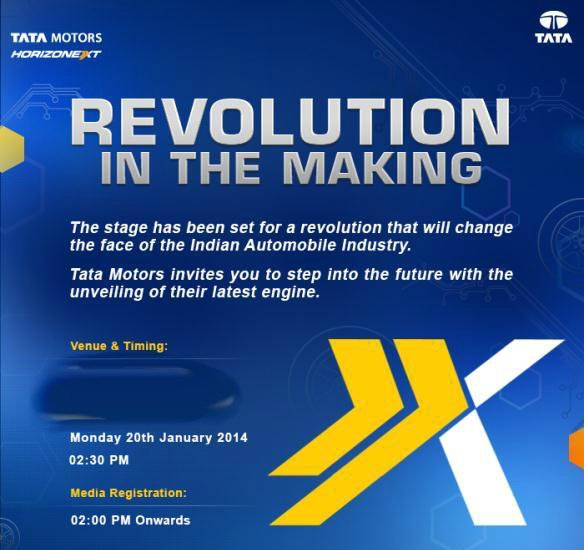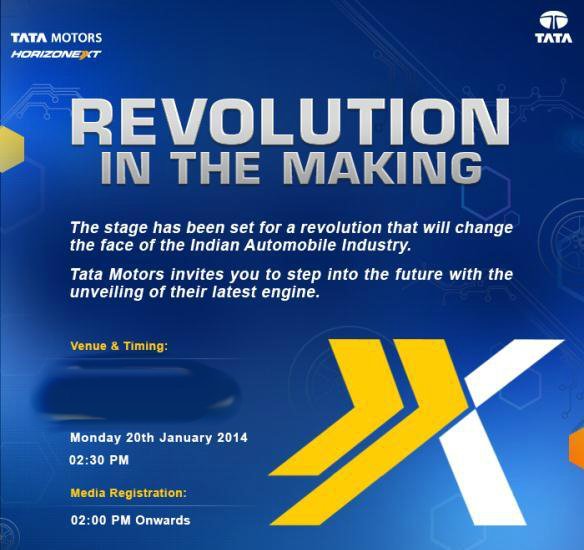 What surprises us is the reason as to why Tata is developing a turbocharged motor to produce merely 80 BHP. Some of the naturally aspirated 1.2-litre engines currently powering some of the hatchbacks like the Hyundai i20, maruti Suzuki Swift, Honda Brio etc. have a power output of north of 80 BHP. The company is probably working towards making the engine a good driver's unit and at the same time a fuel efficient one too. It will be ditching out on outright performance for better driveability and economy.
[box type="info" width="720″ ]Read all about the upcoming 'Falcon 4' hatchback, the Tata Vista facelift here[/box]
The engine is not an all new unit and is related to the 1.2 litre iron cast cylinder block that we first saw on the Indica Xeta. The engineers back at Tata have reworked it for balance and stiffness. Tata is now trying to breathe new life into the Vista which has been down and out of the hatchback game for a while. Will this not-so-new engine coupled with a facelift help the Vista restore some lost ground is what remains to be seen in near future.
[box type="info" width="720″ ]Tata is set to launch a new variant of the Vista, the Tata Vista Tech. Read more here[/box]