In 2002, Bentley first unveiled the Bentley Continental GT3 at the Paris Motor Show. The car showcased the serious effort that the engineers had put in and brought some excitement to the motorsport world. Now ten years on, Bentley is planning to inject the same feat with a new Bentley Continental GT3 currently being developed by a  dedicated motorsport team at the company's factory in Crewe.
As per the company's founding motorsport facility of developing racing cars from their road-going models, the GT3 is based on the Bentley Continental GT Speed.
Dr. Wolfgang Schreiber, Bentley's Chairman and Chief Executive, comments –
"The clear message from our customers is that Bentley belongs on the racetrack, and the Continental GT3 is the realization of a dream we've had ever since the launch of the Continental GT. The new GT Speed is the perfect car for us to develop into a racer, and our work so far has shown huge potential. The Bentley Continental GT3 is set to show the world what the Continental GT is capable of in its most extreme form, and establishes a solid foundation for Bentley's long-term motorsport plans."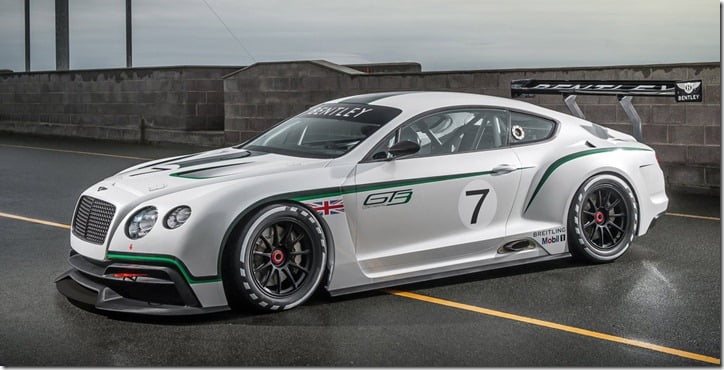 The Continental GT Speed is a refined, luxury coupe which also has a sportier side. Besides luxury the car has exceptional levels of instantly accessible performance and the GT3 is a blend of GT Speed's capabilities and race track specific equipment. The GT3 offers outstanding high-speed stability, and renowned durability of the iconic coupe. It adopts a race track oriented rear wheel drive chassis, a comprehensive aerodynamics package and state-of-the-art motorsport hardware.
By the end of the year 2013, Bentley, with the support of FIA, will return to the motorsport arena with the GT3. With the new GT3, Bentley will make a comeback for the first time since its historic sixth Le Mans victory in 2003.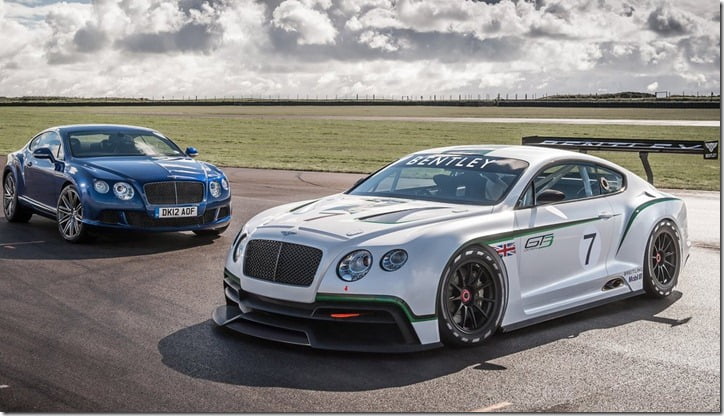 So come 2013, we will see Bentley competing with the best in the motorsport industry, in its true tradition. Stay tuned for more updates and launch news.