At last the much awaited hatchback from Hyundai, the Hyundai i20 2012 model, has been unveiled ahead of the Geneva Motor Show. The company has released two official pictures of the new car and as expected, now you can call the i20 as i20 Fluidic. The reason is the modifications done to the looks of the car which make the car look a bit upmarket. The sporty appearance of the car has now transformed into elegance which speaks for itself. Although the sides of the car do not get a major makeover, the front and rear look drastically different.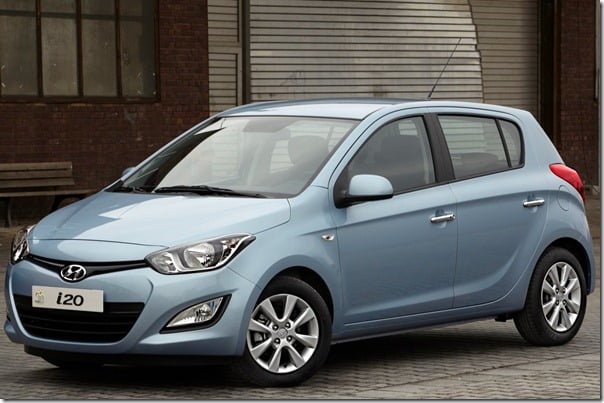 image – 2012 Hyundai i20 Hatchback
The front now gets fluidic fenders, with big sharp fog lamps and fluidic headlamps. The grille is new and sleek and the air dam is now sits lower. Another important change brought to the front is the new hood which has been designed in accordance with the fluidic nature.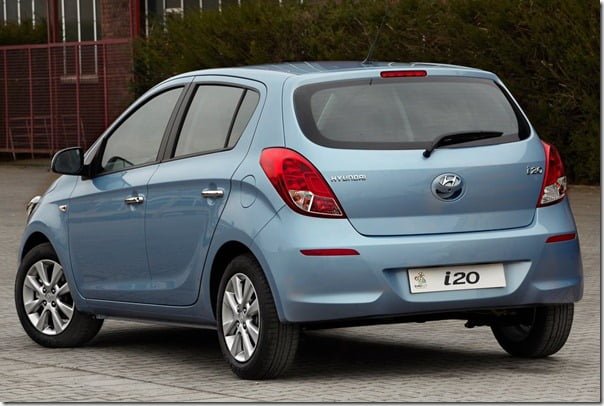 image – 2012 Hyundai i20 Hatchback
The rear gets less changes still it looks quite different when compared to the ongoing model. The rear fender is new and looks more upmarket now. The major change at the rear is the new tail lights which protrude outwards. As far as the engines are concerned, for the diesel model there will not be any upgrades but you can expect a more refined Kappa 2 VTVT petrol engine in the upcoming i20. The new Kappa 2 petrol engine will be more refined, will offer improved performance and improved mileage as well. The current i20 has some issues with it's A/C which is expected to get resolved in the new i20, so now the A/C will be more effective in summers.
Now all we can do is wait for the official unveiling at Geneva after which only the rest of the details will surface. So stay tuned for more updates on the next generation i20 by signing up for our free email newsletter and liking our official Facebook Page. Check out more-