Back in September 2011, BMW has announced confirming rumors that had been doing rounds on the internet for a year then that they will be introducing a new X model, the X4 for the global markets. Now, news has arrived that BMW will finally be showcasing the BMW X4 SUV at the 2013 Detroit Motor Show to held in January, next year. According to some highly placed BMW officials, the model to be showcased will be near-production concept and will go in directly head-to-head with its German rival, Porsche's Macan. The company had already made it clear that the styling of the X4 will not be similar to its other X models.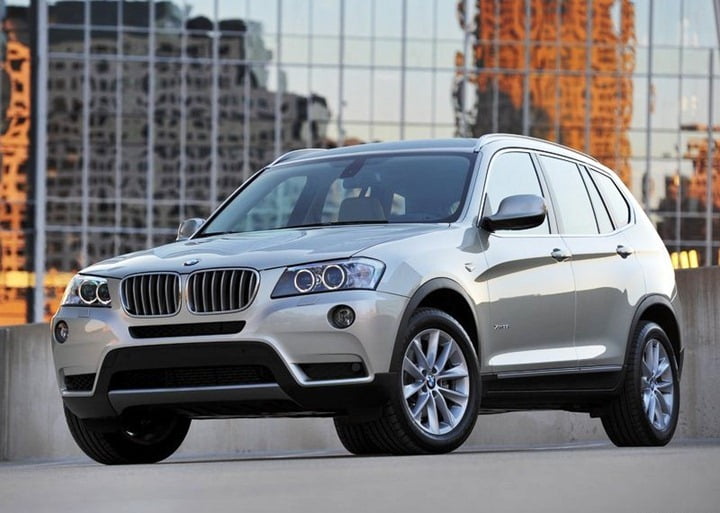 BMW had made a series of design proposals of the X4 way back in 2010 which made this clear. Just like the X6 can be easily differentiated from the X5, similarly the X4 will be clearly differentiated from the X3. However, the X4 will be sharing its monocoque steel platform, engines and underpinnings with the second-generation X3 to keep costs down, increase profitability and cater to a global market. the design proposals suggest the X4 will be sportier and bullish in its appearance with a plunging coupe style roofline and a highly chiselled tail gate at the rear.
However, it is not clear still what engine options will the X4 receiving or whether it will receive a mix of gasoline and diesel engine options from the X3 and the X5. BMW will also be bringing out its M division tuned X4. It is not confirmed as of yet but it might be getting a uniquely tuned version of the twin-turbocharged inline six-cylinder gasoline engine which will first debut in the upcoming sixth-generation M3. A detuned version of BMW's tri-turbocharged 3.0-liter inline six-cylinder engine diesel engine is also in the plans. BMW has not revealed any power and torque figures as of yet. Our eyes are fixated on the 2013 Detroit Auto Show for more details.
Stay tuned to Car Blog India for latest updates on the upcoming cars.
Also read – BMW 4 Series Coupe Launch In 2013 At Detroit Auto Show
Source- AutoWeek
Report by – Joy Chatterjee