When Mahindra launched the Thar SUV in India, it became an instant hit amongst the hardcore off-roaders and despite being a niche product, developed a new segment. A segment where people could buy proper off-roaders without costing a fortune. And then Mahindra went on to host off-road rallies and what not to bring together the Thar owners from various parts of the country and form a club in its own right.
Now there are a lot of things that the Thar lacked, and the upcoming 2013 Force Gurkha 4×4 from the stable of Force Motors looks to dethrone the lonely segment leader. It was sold in India till a couple of summers back but then it was not BS4 compliant and the niche market had not developed much then. The Force Gurkha 4×4 has been reworked from its previous generation model and it completely a new product from the outgoing model. It will be launched as early as January 2013 in the Indian market.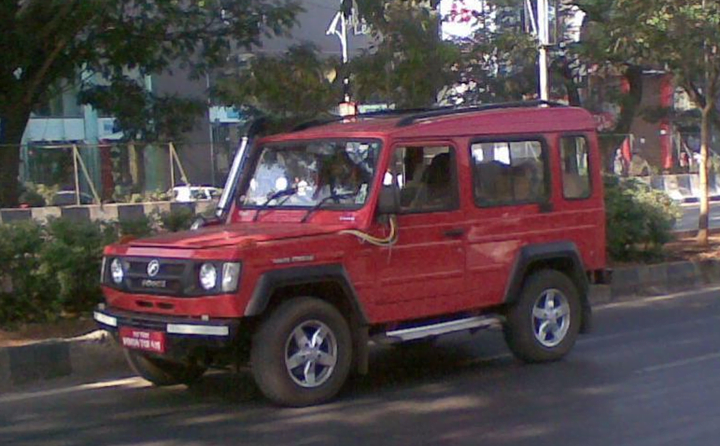 It will be sold in a 3 door variant and will have reworked front and rear bumpers with tweaked front grille. It gets projector headlamps which are a segment first and probably they would never find a way on the Thar, so the Force SUV gets another point in its favour. It gets a hardtop which the Thar lacks and the exhaust is located at quite an unconventional place and is present alongside the windshield which we believe would prevent it from getting filled up with water when going off-road.
It gets 31 inchers instead of the outgoing 29.5 inchers on the wheel frontier but retains the same 2.6 litre engine which has been reworked to provide with lower NVH levels. The seats feature armrests and giving it a lot of gadgetry, it gets a GPS unit too on the centre console which makes quite the tech-savvy SUV. It features everything Thar does not have and when it comes to the market, it shall be priced at the same price as the Thar and going by the personal choice, I shall buy this one over the Thar even if it commands a small premium over the Thar.
Source and image credits – Team-BHP
Also read – Spy Pictures of 2013 Force Gurkha