It has been 37 years since Volkswagen introduced the Volkswagen Golf to the people and it has come a long way transforming itself from a simple family car to a global hot hatchback. The 7th generation, 2013 version of the Golf was unveiled by the company in Berlin in September 2012. Although, the current model carries over a lot of components from its predecessor, yet the latest iteration brings in more comfort, practicality and efficiency. The Volkswagen Golf Mk VII is based on VW's latest MQB (Modularer Querbaukasten which stands for Modular Transverse Matrix) platform allowing VW to make use of sharing many components and powertrain technologies with its other models. The new VW Golf is also 100kgs lighter than its predecessors and 23 percent more efficient.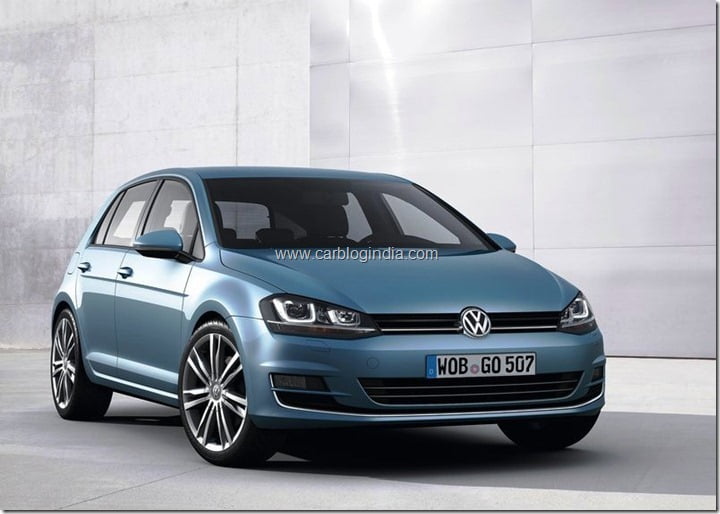 When it comes to looks, the current VW Golf doesn't look much different from its predecessor. Referring to this, Walter de Silva, Head of Design for Volkswagen AG commented that 'One of the keys to the Golf's success lies in its continuity. There are a handful of cars with a design that, like the Volkswagen Golf's, has been refined, tweaked and enhanced down the decades and thus become timeless.' Coming to the dimensions, the Golf measures 4255mm in length, 1799mm in width and 1452mm in height. The wheelbase stands at 2637mm.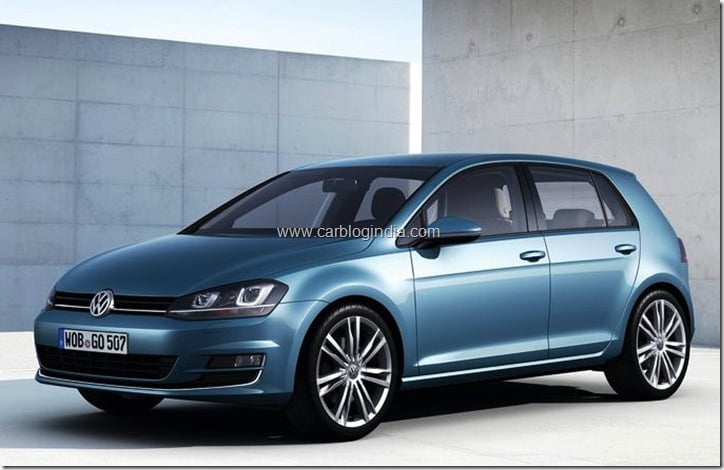 The car features a host of innovative safety features like Adaptive Cruise Control, Front Assist, City Emergency Braking, Driver Alert System, Lane Assist System, Dynamic Light Assist System among others.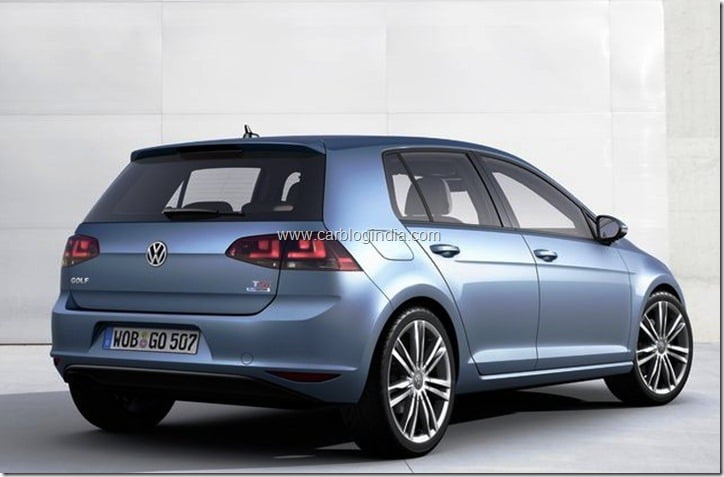 The VW Golf gets a host of petrol and diesel options. The petrol mill line-up includes a 1.2 litre, 84 BHP and 1.4 litre, 138 BHP units while the diesel line up consists of a 1.6 litre producing 103 BHP and a new 2.0 litre unit producing 148 BHP. For the first time there will also be a VW Golf with cylinder cut-off (ACT-active cylinder management). The cut-off system becomes active between 1,400 and 4,000 rpm at a torque level of up to 85Nm.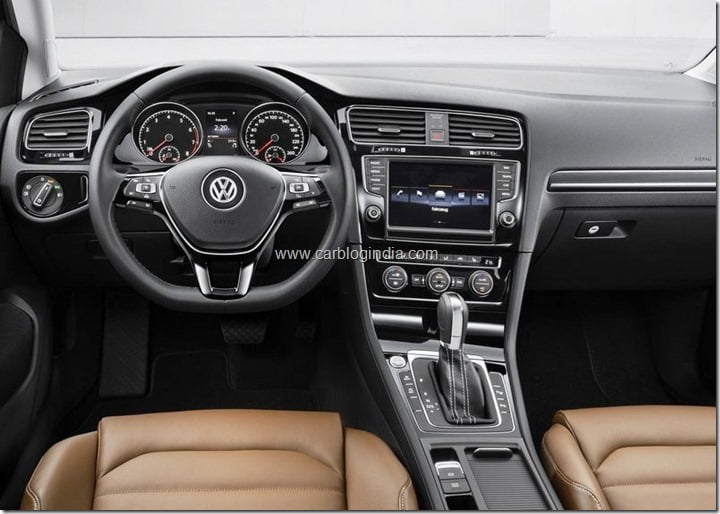 This time, the Golf also offers driver profile selection- Eco, Sport, Normal, Individual and Comfort (with a DSG Gearbox). Each of these modes alters the throttle mapping and engine management to the chosen style. In the interiors, the entire infotainment system is being offered on a touch-screen panel as standard. One interesting fact about the new Golf is the prices of the Golf have not been hiked for the improved and new generation model and the priced still start at around  €16,975 (Euros) which is approximately Rs. 12 Lakhs when converted to India currency.