Updated on 1st August 2013
So its official, the 2014 F1 Indian Grand Prix has been dropped. It has been hinted though that it will return in the 2015 F1 calender year and will be held not in October but in March.
Better sometime than never?
Updated on 29th July 2013
This is one news we hope turns out to be false. A report from Reuters claims that the 2014 F1 Indian GP may not be held at all. The source for this news is Mr. Bernie Ecclestone, President & CEO, Formula One Managament (FOM), Formula One Administration (FOA and Formula One Constructers' Association (FOCA). "Is India going to happen next year? Probably not," he told Reuters.
There were rumours last month that the Indian GP was in jeopardy, but they were rumours after all and we decided to ignore it. Things got a bit interesting when the Jaypee group, promoters of the sport in India and owner of the Buddh International Circuit (BIC) in Noida decided to address those rumours. They lambasted media reports, claiming they were 'totally baseless and malicious'. The Jaypee group has the rights to hold the event in India till 2015, and has conducted two races successfully since 2011. Meanwhile, the 2013 race will be held on 27th October.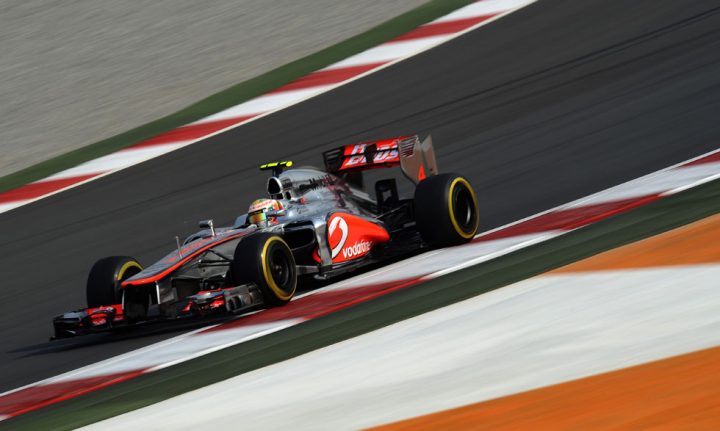 photo source: Official Buddh International Circuit Page
This news report though is far from just rumour mongering. When asked for reasons why the Indian GP would be held, Bernie said that 'politics' and the heavy tax imposed on the sport and the teams involved in the sport were to blame. The reaction of teams involved in the sport to the Indian GP have been pretty positive, and the sport has certainly put the spotlight on motor racing in India.
The final decision on the races to be held in 2014 would be taken in September 2013, when the FIA releases the final list of races, we are hoping that the Indian government, Jaypee and the F1 organisers and participants come to a resolution to let the race happen. It would be disheartening to see the race not be held at the BIC, after all the whole draw to the circuit is that it is the only racetrack in the Indian subcontinent where F1 races are held.