Jaguar has revealed its red hot 2 seats convertible sports car 2014 Jaguar F Type at Paris on 27th September 2012. The car is a real stunner and is based on the Jaguar C-X16 concept which was showcased earlier in 2012 at New Delhi Auto Expo in India. This car is second iconic two seater from Jaguar after the E-Type which was launched 50 years back. At the revealing of the 2014 Jaguar F Type in Paris, popular singer and songwriter Lana Del Rey performs new track, inspired by the F-TYPE called the "Burning Desire".
The 2014 F-Type has a unique cabin layout with asymmetric design with a grab handle on the passenger side. It has airplane inspired cockpit styling where the controls have been placed in an ergonomic manner. There is a joystick like SportShift selector for the 8 speed automatic transmission fitted in the car.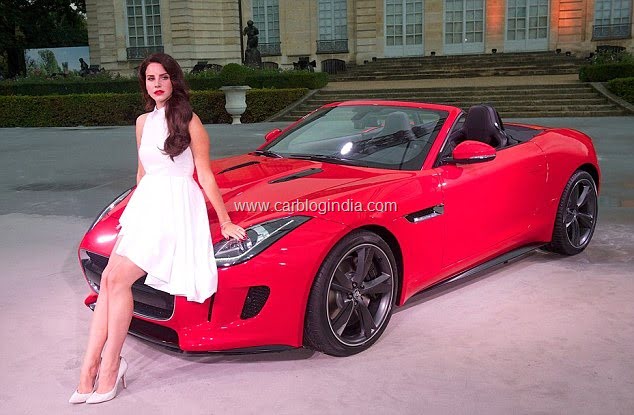 To keep the F-Tyre light and agile, Jaguar has used a lot of Aluminium metal in the construction which is more than 50% recycled metal and uses less of welding and more od bonding and riveting in the manufacturing process bringing down the emission in the manufacturing process itself. Jaguar is also recycling all the cut off metal parts and ensuring minimal wastage in its closed-loop recycling process with its manufacturing.

The 2014 F Type uses a front mounted engine with rear wheel drive configuration for excellent driving dynamics and performance. The F-Type comes with 3 engine options, with F-Type you get a 3 Litre V6 supercharged petrol engine with 340 PS of peak power, the F-Type S is tuned to deliver 380 PS of power with the same engine while the F-Type V8 S comes with a 5 Litre V8 supercharged engine with peak power of 495 PS.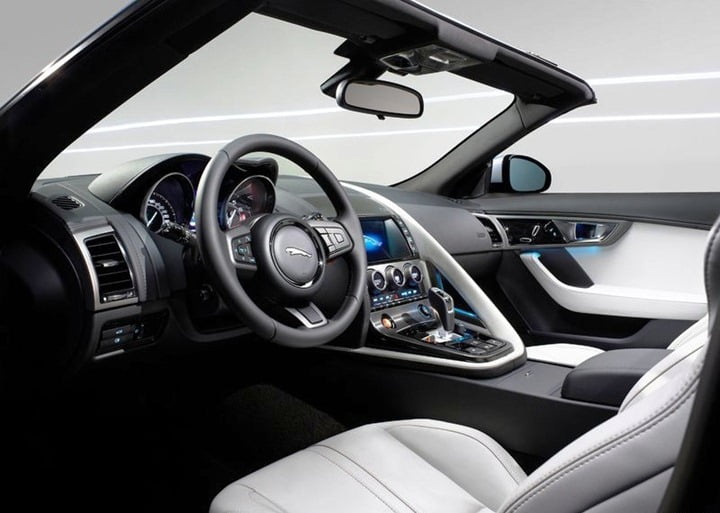 F-Type V8 S can sprint from 0 tp 60 MPH in just 4.2 seconds and reach a top speed of 299 KMPH ! Most of the car's metal components are made out of Aluminium with an all aluminium engine which makes the car so agile.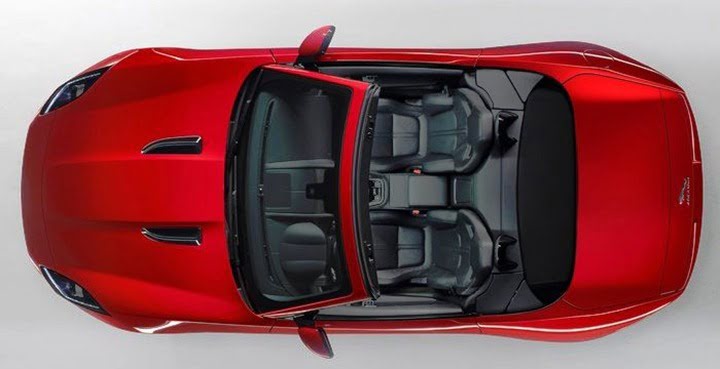 The F-Type uses many modern technologies to make the car more efficient like the Intelligent Start Stop or Micro-Hybrid system, an 8 speed quick shift automatic transmission gearbox, dynamic launch mode for track driving activities. It uses limited slip differential giving it a very precise power balance. It uses Jaguar performance braking system, with 354 mm front disk brakes and 325 mm read disks on the V6 and larger 380 mm and 378 mm on the front and rear of V8 versions respectively for a confident braking experience. ABS, EBD and Breaking assist make the braking even more precise and safe.
The F-Type has been designed around the driver and is tuned to be a sharp handler, it does handle well precise and accurately which is enough to impress the most passionate of the driving enthusiasts.
We leave you with some more pictures to admire.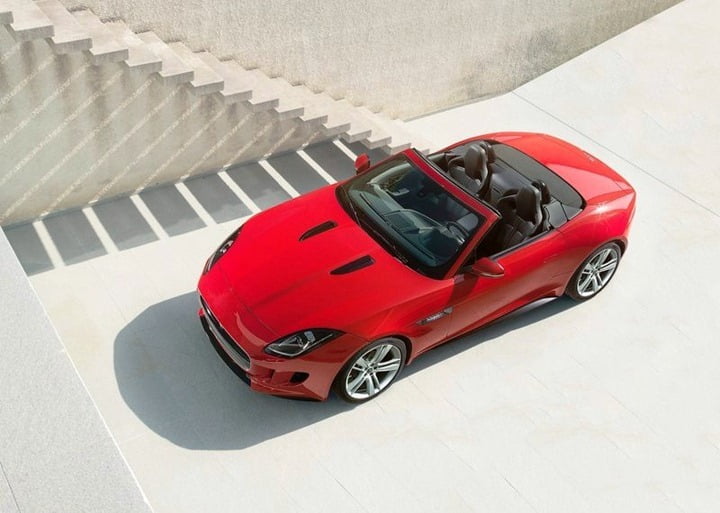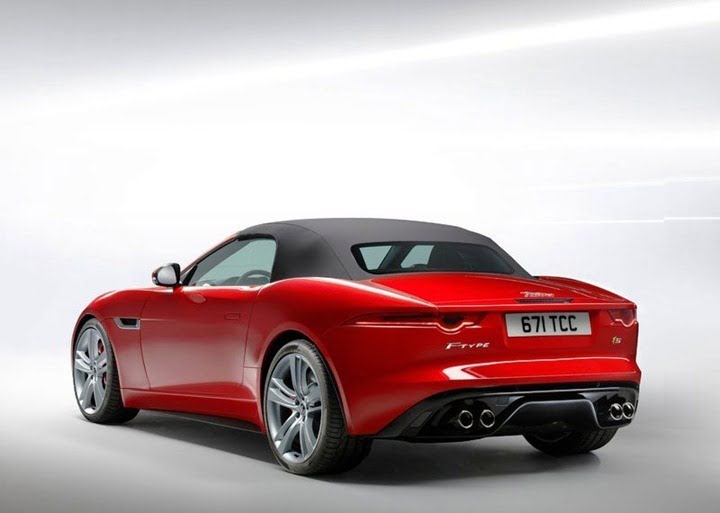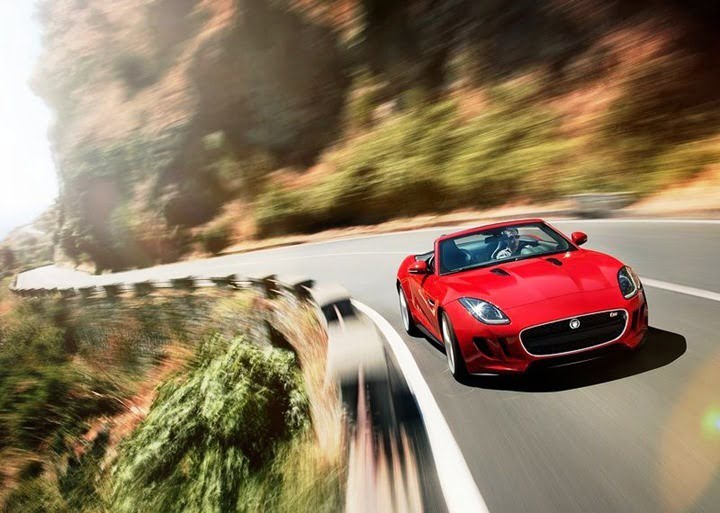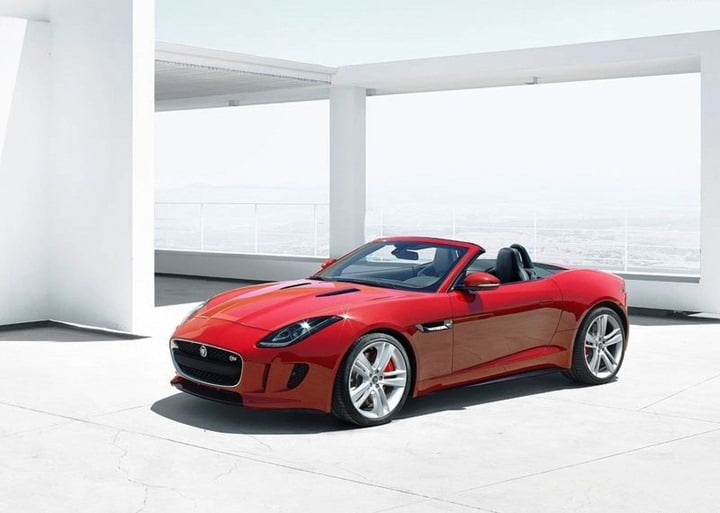 Stay tuned to Car Blog India for more updates.