VW was the talk of the town when they first showcased the XL1 concept car and touted it as the one that would return an efficiency of 111 kilometers to a litre. The hybrid car looks nothing short of a Batmobile and in black colour, it would indeed look like one. The company has been showcasing its concept model at the auto shows globally but the 2013 Geneva Motor Show hosted  the production ready model of the 2014 Volkswagen XL1.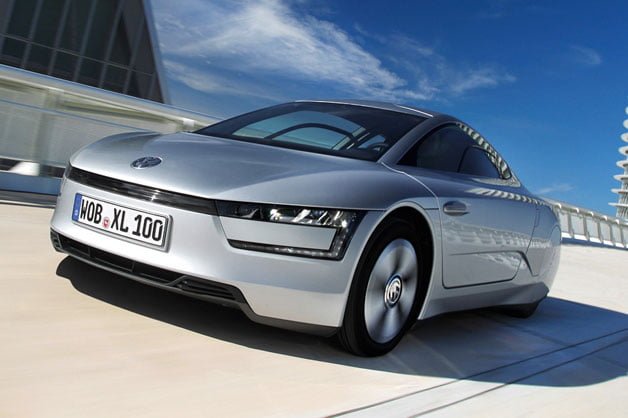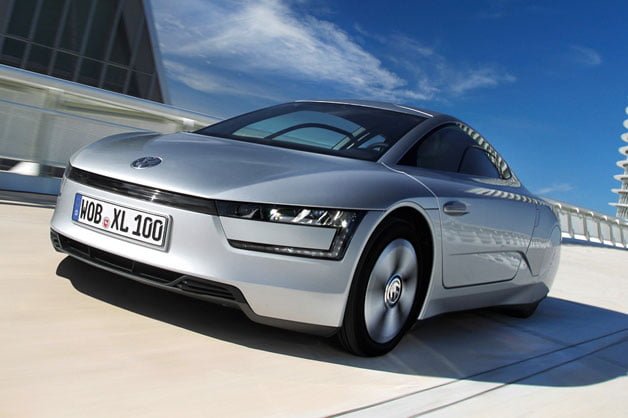 Volkswagen XL1 Official Video
The hybrid car will come with a diesel motor which would displace 800cc and along with it, there will be an electric motor present as well. The diesel engine will develop 47 BHP whereas the electric motor would give you 27 horses to tame. The electric motor will be powered by a Li-ion battery pack. The diesel hybrid will be built at the VW's facility at Osnabrueck located in Germany. The engine will be mated to a 7-speed dual clutch automatic transmission.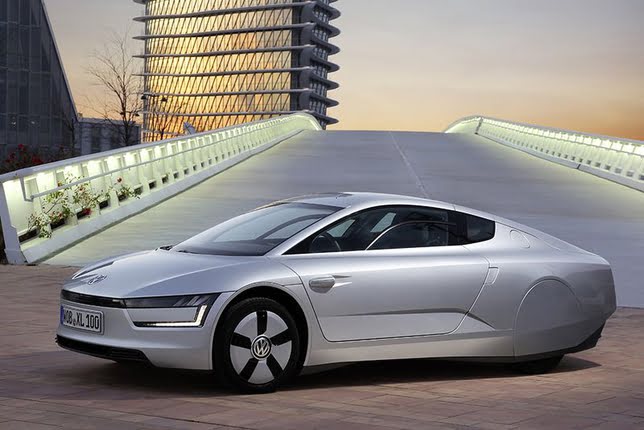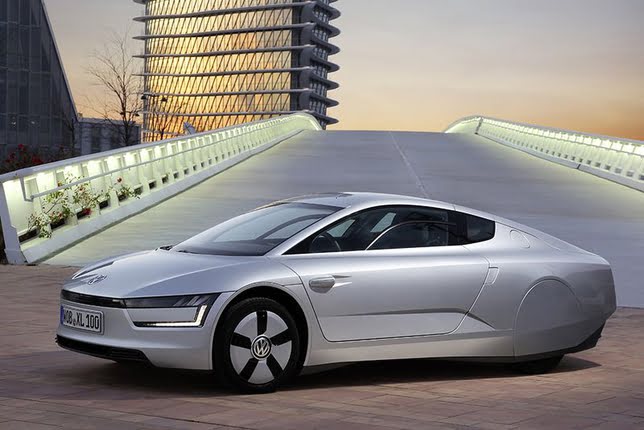 The car can travel at a pretty fast speed as well. It will do the 0-100 KMPH dash in 12.7 seconds before it maxes out at a top speed of 160 KMPH. The car's unique selling point is its environment friendliness and it will emit just 21 grams of CO2 for every kilometer travelled. But the statement which makes the eyeballs pop is that it would go on for 111 kilometers for every litre of fuel put into it. And the car weighs a meager 795 kg to help you achieve that fuel efficiency.
The length of the car is 3,888 mm and it would have a height of 1,153 mm with the width being 1,665 mm. The car would be made in limited numbers and the price tag would be quite steep as well. If you are wondering you could own one in India, we doubt that. But the Indian government is working on providing subsidies to electric vehicles and VW might just bring in some cars to India as well. It would be quite the car to see on Indian roads.
Also read- Volkswagen Brings World's Highest Fuel Mileage- 111 KMPL Concept Car XL1