BMW has officially revealed the new M4 Convertible. Its a BMW, its from the M-Division and its a convertible which can also be rephrased as "its what any car enthusiast would want for His/Her Birthday". The released pictures show the convertible in a moonstone metallic paint adding substantially to the drool-factor of the car. So lets have a look in what M4 Convertible has in store for us, the prices and launch date are yet to be announced.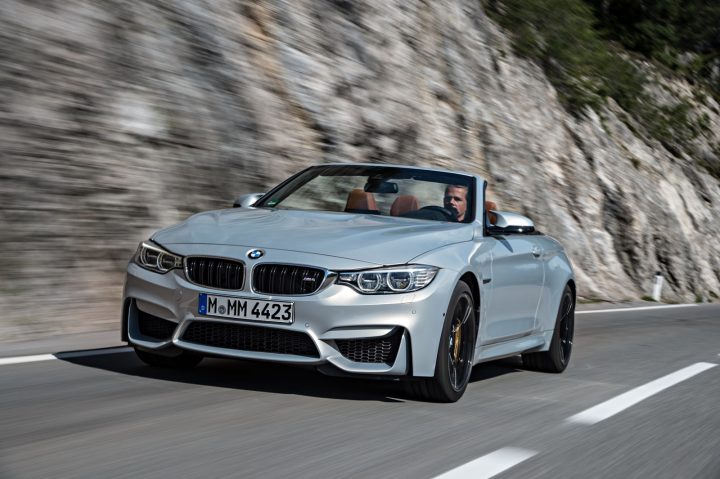 Unveiling The 2015 BMW M4 Convertible:
Talking about the looks first, the new Moonstone metallic paint job complemented by gloss black 19-inch wheels stand out. In the cabin, BMW Individual has used Amaro Brown leather for the seats as well as the door trims and the lower section of the dashboard. Black leather is then used throughout the rest of the car. You also get optional neck warmers, a first for the BMW M-division.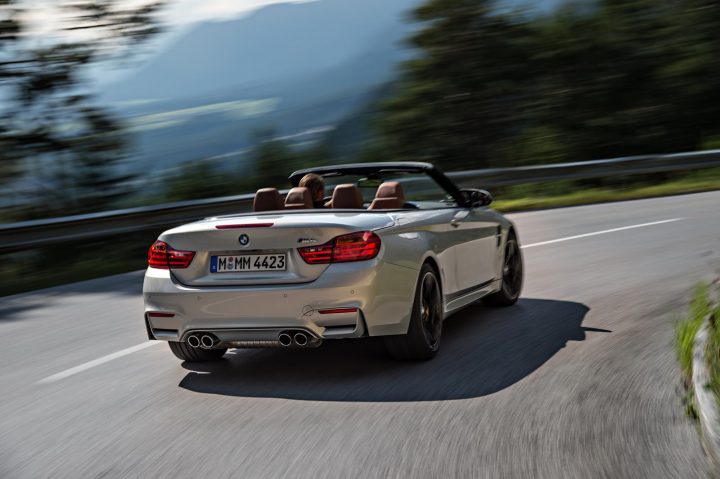 Talking of dimensions, the 2015 BMW M4 Convertible is 56 mm longer, 65 mm wider and 4 mm lower. These new proportions give the new M4 an aggressive stance and add purpose to this ultra-fast convertible sports car. More important than the actual measurements is the fact that its wheelbase has been increased by 52 mm.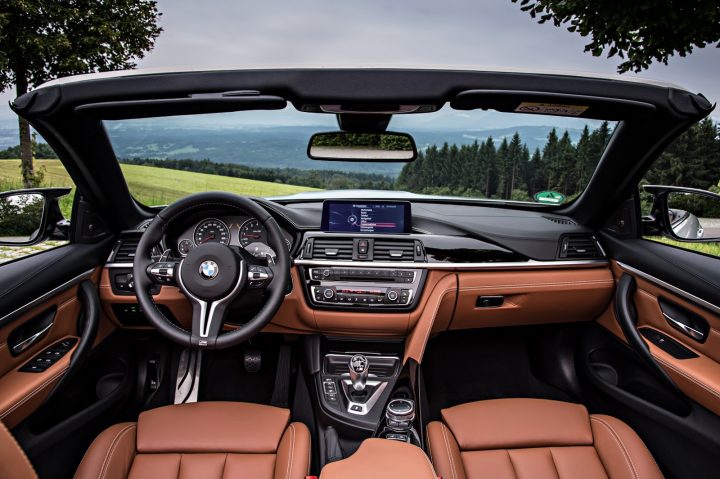 The 2015 BMW M4 Convertible features a three piece folding metal roof which can fold in 20 seconds at speeds of up to 17 KMPH. Thanks to the extra size of the new M4 Convertible compared to the previous M3 Cabriolet, luggage space increases to 370 litres with the roof up and 220 litres with the roof folded.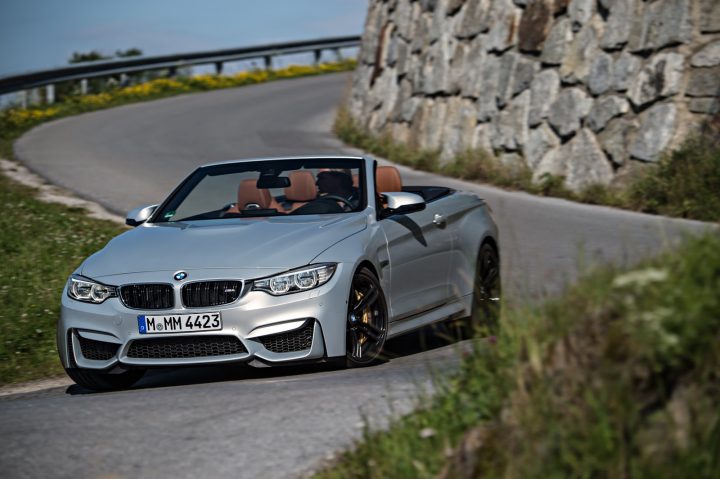 The 2015 BMW M4 Convertible is powered by the same 3.0-liter, inline six-cylinder, twin-turbocharged engine delivering an impressive 425 HP and 550 Nm of torque. However, due to the addition of the extra reinforcement to maintain the car's rigidity when the roof is folded away, the M4 Convertible tips the scales at a hefty 1,750 kg. Weight which will be noticed by hardcore convertible enthusiasts, but if you consider the Audi RS5 cabriolet –it weighs 1920 Kgs- it's still a lightweight.
Share your thoughts on the 2015 BMW M4 Convertible with us through the comment section below.
Stay tuned for more news and features on Car Blog India.