Maserati had announced it's plans to join the Sports Luxury SUV bandwagon when they showcased the Kubang concept at the 2011 Frankfurt motor show. The proposed SUV looks all set for a 2015/16 launch. The upcoming luxury SUV dubbed the Maserati Levante has been spotted testing albeit with heavy camouflage, by which we mean that the only thing the intended SUV shares with the test mules are it's internals.
The test mules pictured here resemble the Ghilbi sedan with an SUV-ish stance and ride height. Based on the details seen on the test mule the Maserati Levante is expected to be similar in length to the Ghilbi sedan but will feature a wider track as evident from the makeshift wheel arches. The vehicle pictured here also seems to be carrying extra weight on the roof possibly to simulate an SUV like higher centre of gravity.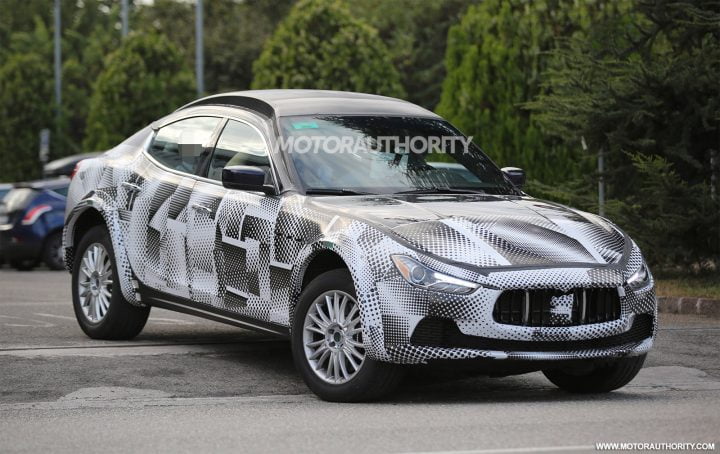 Previous reports suggested that the Maserati Levante SUV could share its platform with the Jeep Grand Cherokee but that does not seem to be the case anymore with the Italian manufacturer opting for a modified version of the one utilized by the the Ghilbi and Quattroporte sedans. Maserati will also make use of it's own Q4 all wheel drive system for the luxury SUV.
As far as design is concerned the the Kubang SUV concept showcased at the 2011 Frankfurt Motor Show is what the Maserati Levante will be based on. However we don't expect a very high level of similarity since the design language of Maseratis has definitely evolved since then.
Since the Italian marquee is targeting the likes of the Porsche Cayenne and the upcoming Bentley SUV rather than the Jeep Grand Cherokee or the Range Rover we don't expect the Maserati Levante to have strong off-road credentials. This means that it will possess superb driving dynamics and handling with more powerful versions hitting 100 KMPH from standstill in about 5 seconds.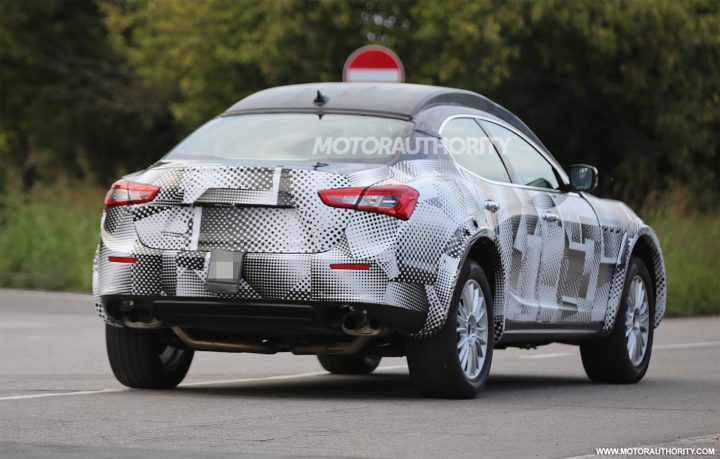 Power is expected to come from the turbocharged 3.0 litre V6 and 3.8 litre V8 engines found on the Ghilbi and Quattroporte sedans with the possibility of a diesel engine being offered as well. Details won't be available till an official announcement is made but expect the power to be in the range of 350 to 500 bhp with the engine being accompanied by an 8 speed auto transmission.
The Maserati Levante which gets it's name form Via Emilia Levante, the birthplace of the Maserati brothers, will be production ready by 2015 and should hit showrooms soon after. Manufactured at the Fiat Chrysler's Marifiori plant in Turin the company expects the Maserati Levante to sell around 10,000 to 15,000 units a year.
Pictures and Info Courtesy- MotorAuthority.com