Jaguar's new Ingenium engine come with a low-friction all-aluminium design. The promise to offer 25 percent more power along with 15 percent better fuel efficiency. Along with the Jaguar XF and XE, the F-pace and F-Type will also get these engines soon.
Jaguar has introduced the 2018 XF and XE luxury sedans with new Ingenium petrol engine in India. The new 2.0-litre all-aluminium engine replaces the existing 2.0-litre petrol motor in both the Jaguar XF and the XE. In May last year, the British car manufacturer had introduced the Ingenium diesel engines in both these luxury sedans.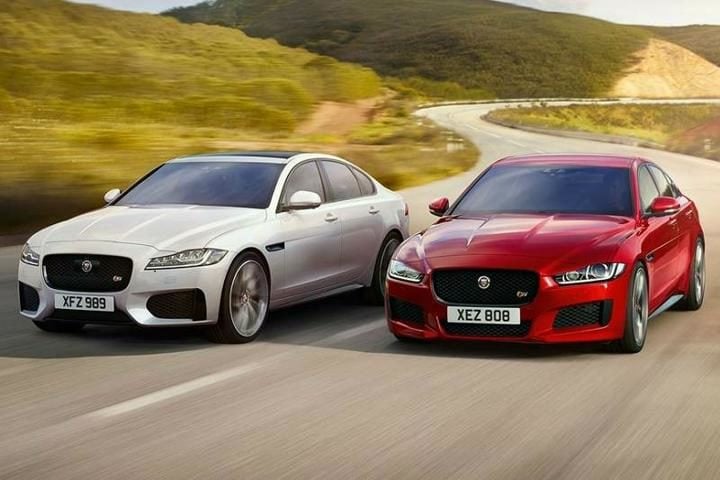 The new Ingenium petrol engine boast of a low-friction, all-aluminium design. The Tata-owned, British car manufacturer claims that the Ingenium engine offers 25 percent more power. Not only this but these engines also claims to be 15 percent better in terms of fuel efficiency.
Also Read: Locally Manufactured 2018 Jaguar F-Pace Launched in India; Price – 60.02 Lakh
Both the Jaguar XF and the Jaguar XE gets two versions of this new 2.0-litre petrol engine. One produces 197 BHP while the other churns out 247 BHP of power. In the 197 BHP guise, it is available on the Pure and Prestige trims of the XF and XE. The 247 BHP guise, on the other hand, is only available in the Portfolio trims of these sedans. An 8-speed electronic automatic gearbox takes care of the transmission duties. It comes with sequential shift TM and all surface progress control technology.
Also Read: Upcoming zero-emission cars in India
Apart from the engines, all the rest of the specifics of these two sedans remain the same. At a later stage, Jaguar plans to introduce Ingenium series engines in the F-Pace and the F-Type as well. The former will get a 250 BHP engine while the latter a 300 BHP engine.
The 2018 Jaguar XE starts at a price of INR 35.99 Lakh. The top of the line diesel Portfolio trim retails at INR 44.86 Lakh. The Jaguar XF starts at a base price of INR 49.80 Lakh with the top of the line variant going for INR 59.49 Lakh.
2018 Jaguar XE Prices
| | |
| --- | --- |
| Variant | Price (Ex-showroom) |
| XE Petrol Pure | Rs 35.99 lakh |
| XE Petrol Prestige | Rs 39.95 lakh |
| XE Petrol Portfolio | Rs 44.46 lakh |
| XE Diesel Pure | Rs 36.75 lakh |
| XE Diesel Prestige | Rs 40.68 lakh |
| XE Diesel Portfolio | Rs 44.86 lakh |
2018 Jaguar XF Prices
| | |
| --- | --- |
| Variant | Price (Ex-showroom) |
| XF Petrol Prestige | Rs 49.80 lakh |
| XF Petrol Portfolio | Rs 58.93 lakh |
| XF Diesel Pure | Rs 46.60 lakh |
| XF Diesel Prestige | Rs 51.71 lakh |
| XE Diesel Portfolio | Rs 59.49 lakh |