The 2018 Volvo V60 is set to officially debute at the upcoming Geneva Motor Show.
The new 2018 Volvo V60 has now been revealed thanks to a series of leaked images. The official debute is set for later this year at the Geneva Motor Show. The estate is based on the Swedish automaker's Scalable Product Architecture and gets it's latest styling cues. The side profile along with the rear facia is quite similar to that of the V90. The front gets a familiar Volvo design.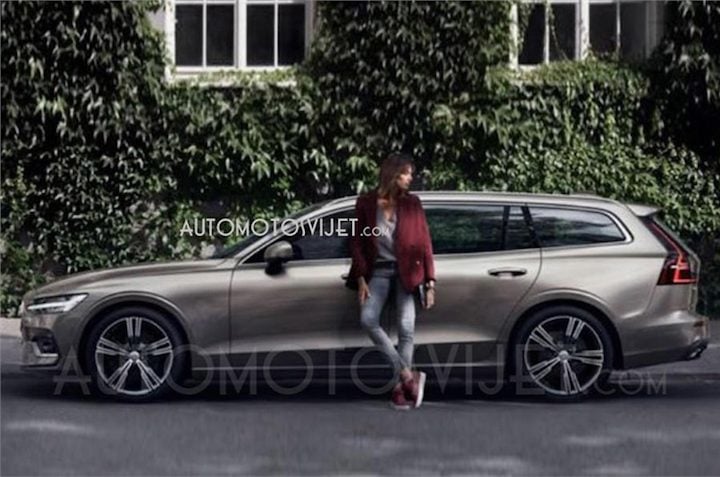 Volvo has teased several images of the 2018 V90 earlier. Going by these it was not hard to deduce that the estate will have a design reminicent of the automaker's other large models. The cross estate will compete against it's German rivals from the likes of Audi and Mercedes Benz. The V90 Cross Country is likely to borrow it's engine line-up from the XC60 SUV.
Also Read: New Volvo XC60 Test Drive Review India
This means is that the 2018 Volvo V60 will get two 2.0-litre diesel engines along with one petrol motor. A smaller 1.5-litre three cylinder hybrid will also join the line-up at a later stage. To pitch against the likes of Audi S4 and Mercedes Benz C43 AMG, the new V60 is to get the T8 Twin engine Plug-in Hybrid churning out 407 BHP.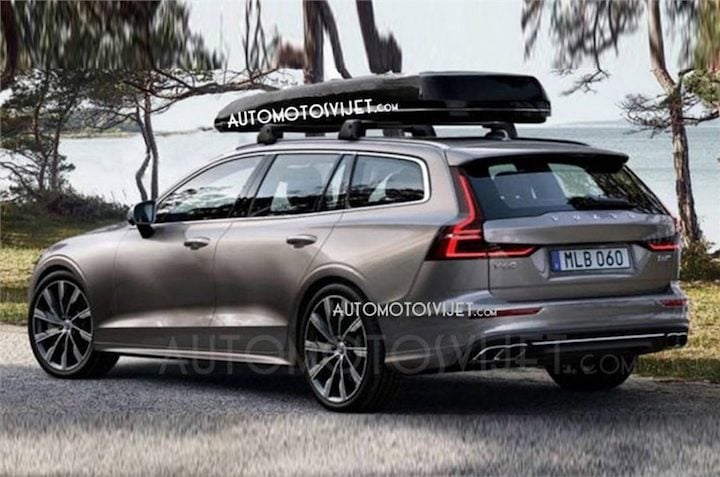 Also Read: 2018 Volvo XC60 Launched in India. Price – INR 55.9 lakh
Talking about the trims, the new Volvo V60 is to be offer in the base Momentum, middle Incription and the top end R-Design Pro. Just like every vehicle that rolls out of Volvo's factory, the V60 will also be the safest car in it's legue. The recently launched XC60 scored a comendable rating from Euro NCAP, making it the safest car ever to be tested by the agency.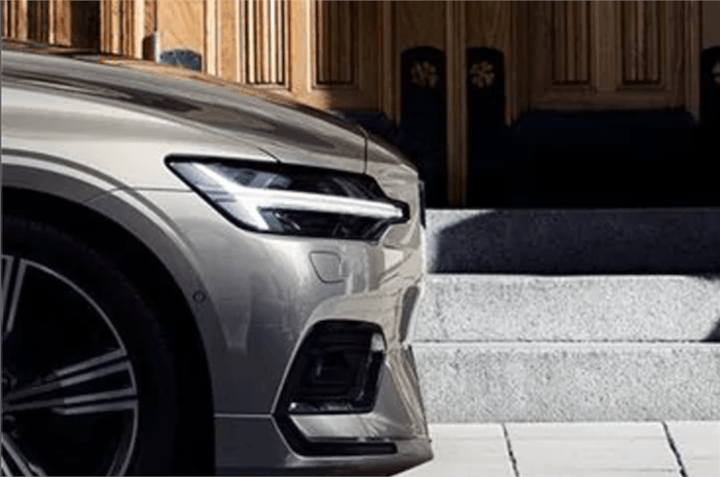 Coming to the prices, the 2018 V60 will be premium to the existing model. However, a tad bit less in comparisson to the XC60 SUV. Set to debut at the upcoming Geneva Motor Show, the Cross Estate is likely to reach Indian shores sometime next year.