In a bid to achieve a reduced carbon footprint, Kolkata Police have deployed a positive measure by incorporating 226 Tata Nexon EVs into its fleet along with 200 electric conversion kits to transform their existing two-wheelers into electric bikes.
Kolkata Police are leading the way when it comes to the electrification process by introducing 226 Tata Nexon EVs into its official fleet. Not only electric cars, but they also have 200 electric conversion kits to convert their existing two-wheelers into electric bikes. This is a great way to devise a cost-effective measure to tackle the issue of vehicular pollution. Mass adoption of the EVs could pass through the route of aftermarket EV conversion kits and hybrid powertrains before a complete shift to EVs due to price constraints.
You may also like: Tata's First EV Was Born 4 Yrs Before Nexon Electric- Did You Know?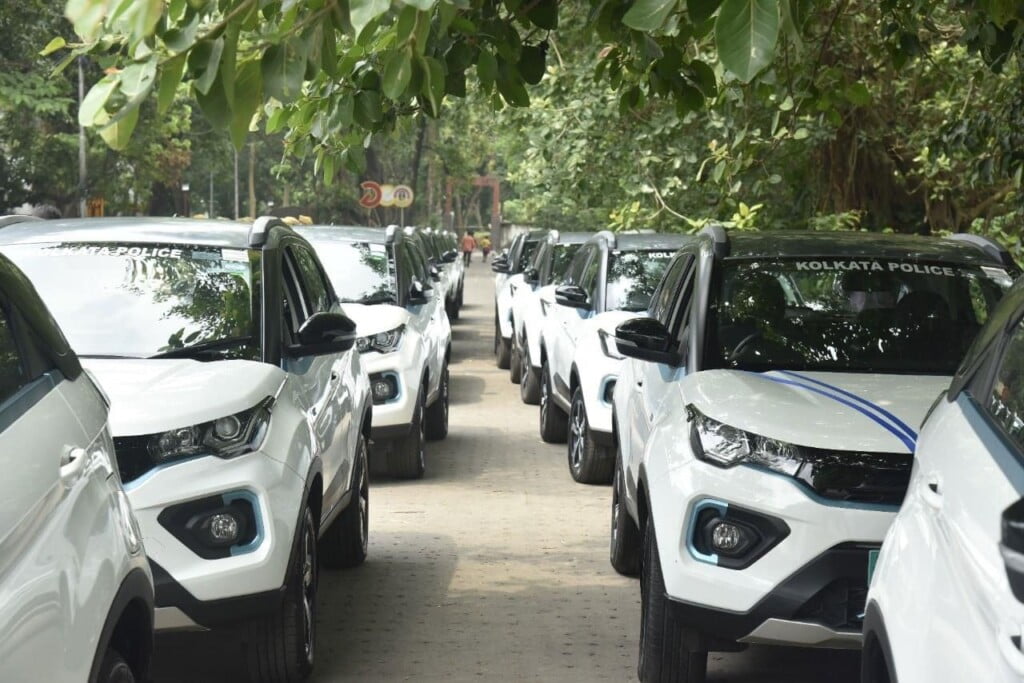 You may also like: Tata Safari Vs Tata Nexon EV Drag Race – Diesel Engine vs Electric Motor
Kolkata Police Lease 226 Tata Nexon EVs
The West Bengal government allotted Rs 8.82 Crore to the Kolkata Police for leasing out 226 Tata Nexon EVs for 8 years. This is done in order to steadily phase out the diesel vehicles in the fleet which are older than 15 years. It could be established that the cost of scrapping the old diesel cars and buying new ones is still a large cost-intensive exercise which is why leasing out EVs and converting the existing motorcycles with aftermarket EV conversion kits looks like the ideal solution in the meantime.
You may also like: Tata CURVV vs Nexon EV – Specs, Design Comparison
For this, Kolkata Police Department have approached GoGoa1, which is a leading EV conversion company in India. They supply RTO-approved EV kits that could be easily installed on old bikes to make them electric. This has the potential to aid the transition from IC engines to electric powertrains until the technology becomes economically viable with increased volume. There are a ton of new players emerging on the EV scene with unique solutions to provide affordable solutions to shift to electrified mobility solutions.
You may also like: Tata Nexon EV Travels From Delhi To Spiti in Just Rs 2000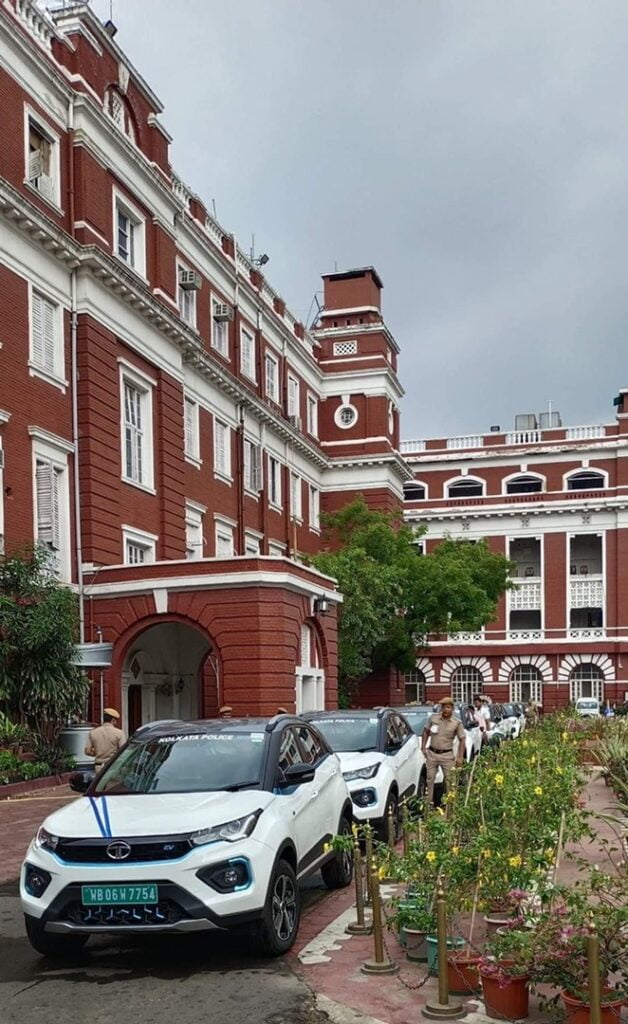 Such initiatives by government bodies along with subsidies offered by the state and central governments could be the push that is needed to unequivocally adopt electric vehicles on a large scale. However, in the meanwhile, retrofitting the electric kits on existing vehicles could be the way to go and bridge the gap between switching to mass EV products. Needless to say, the charging infrastructure also needs time to develop and expand to major parts of the country.
Join our official telegram channel for free latest updates and follow us on Google News here.