Reacting to a fire incident with a 450X, Ather has said that it has incorporated and upgraded the manufacturing process to avoid such incidents in future
Last year, many electric scooter manufacturers came under the radar of Government agencies for their products catching fire during the summer season. Many criticized the poor build quality of these vehicles. However, Ather, which has been among the more successful EV manufacturers, blamed sub-standard batteries used by some of its rivals. Interestingly, an Ather 450X recently caught fire, thereby bringing everyone's focus back to fire incidents in electric vehicles. 
You may also like: Royal Enfield Bullet 350 Catches Fire While in Use!
You may also like: 'Fire Extinguisher': Response to Ola CEO Asking What Accessories S1 Users Want
Ather 450X Fire Not Due to Thermal Runaway
Recently, a video that shows an Ather 450X burnt down in fire got viral. The company was quick to react and issued a public statement saying a connector to the motor controller was torqued incorrectly. This resulted in sparkling around the controller terminals and the wiring harness caught fire. The fire was quick to spread and soon engulfed the scooter. However, Ather claims that the Battery Management System of the scooter is unaffected. It also states that this fire was not due to a thermal runaway as seen in electric scooters of other brands. 
Ather has also said that this case of fire was due to a rare human error. Furthermore, it has incorporated and upgraded the manufacturing processes to avoid any such issues in the future. While the latest fire incident adds to tons of other such cases, it's surely nice to see Ather being quick to come up with a proper analysis and take a proactive approach towards making its products safer. Last year saw over a dozen incidents of EVs catching fire. We now hope that the players in the EV segment have made the upgrades required to cope up with the extreme hot weather during the summer season.
You may also like: Now A Hero Electric Photon EV Catches Fire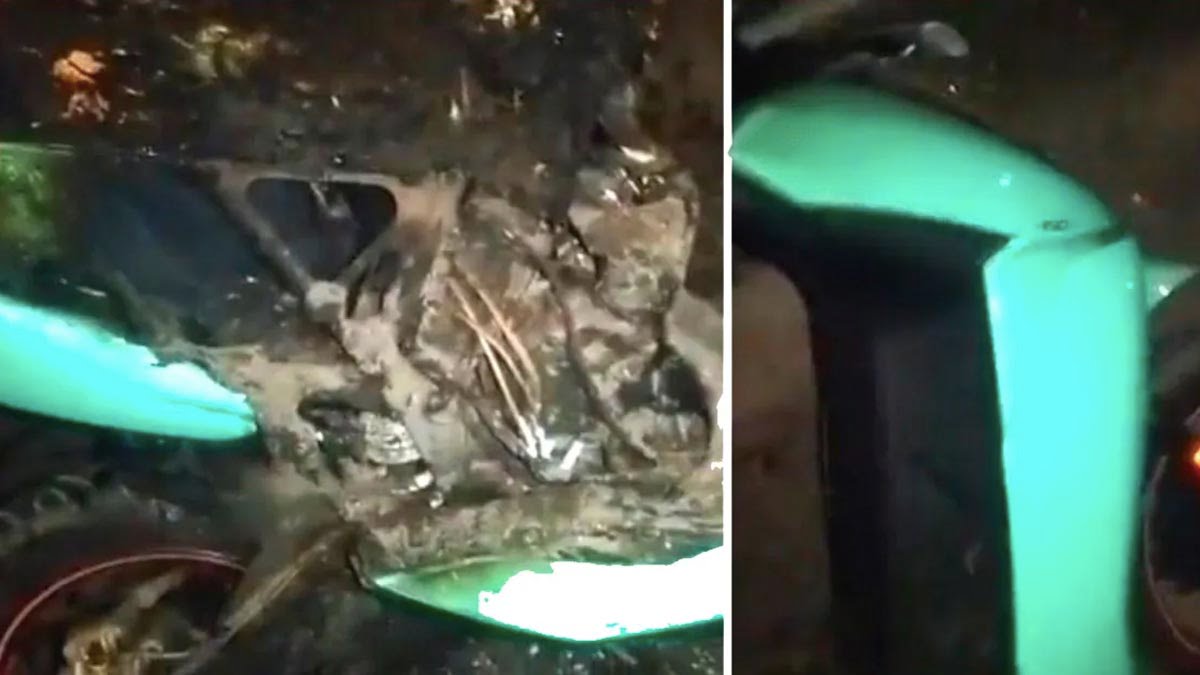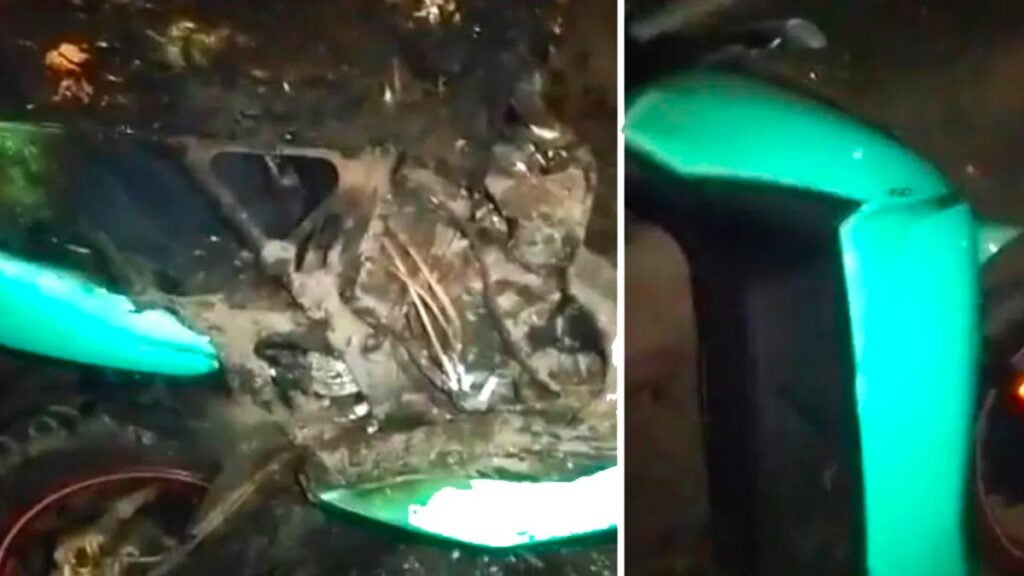 You may also like: From Tesla to Ola S1 Pro – Why Are EVs Catching Fire?
Fire Incidents Detrimental in EV Adoption
Such fire incidents not only keep prospective buyers from purchasing an EV but are, of course, too dangerous for the early adopters. There have already been many occasions of people losing their lives due to fires in their electric scooters. It looks like an industry-wide phenomenon where the temperature-dependent Lithium-Ion batteries were exploding, mostly while charging. The EV age has come but such incidents prevent mass adoption of electric cars and motorcycles. As if range anxiety, lack of charging infrastructure and high prices weren't already detrimental to faster EV adoption, safety concerns due to frequent fire incidents have definitely put doubts in the minds of potential EV buyers.
Join us for FREE NEWS Updates on our Whatsapp Community or our official telegram channel.