After recently launching the A4 Celebration Edition, the German automaker, Audi India has launched another edition of Audi A6 known as the A6 Spring Edition priced at INR 39.67 lakh, ex-showroom, Delhi. Spring might not be very jovial as it sounds, courtesy the scorching summer the country has experienced, but in terms of price, the Audi A6 Spring Edition gets cheaper by INR 2.20 lakhs, ex-showroom, Delhi. The discounted rates will also witness budgeted luxury and slashed features. The spring edition will have less equipment and offerings as compared to the regular model.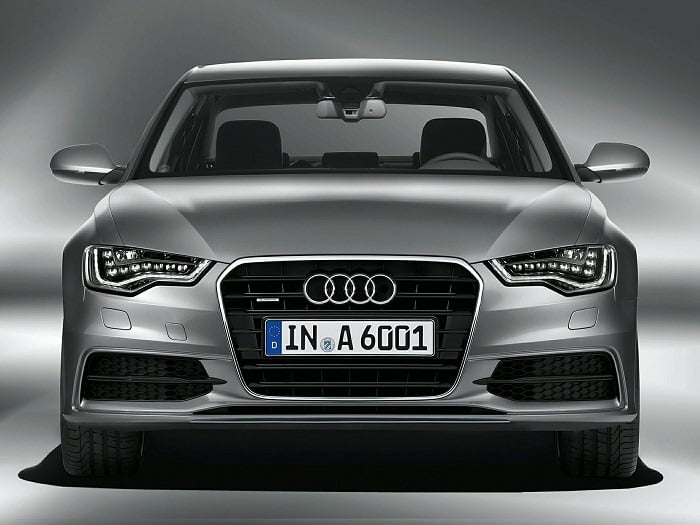 The features which have been slashed off are sunroof, cruise control and 6-spokes alloy wheels instead of 10-spokes alloy wheels. In terms of interiors, the A6 Spring Edition will be offered with copper finish interiors. Besides this, the company is also offering heavy discounts on the A6 Premium and Premium Plus models. The A6 Premium which is available at INR 44.91 lakhs, ex-showroom, Delhi is now available with a discount of INR 4 lakhs. The premium Plus on the other hand, is offered with a discount of INR 5.50 lakhs for the vehicles manufactured in the year 2013 and INR 4.25 lakhs discounts is offered on the vehicles manufactured in the year 2014. The premium Plus is priced at INR 48.29 lakhs (ex-showroom, Delhi).
Mechanically the Saloon will be offered with same specifications. The 3.0-liter TDI quattro Diesel engine develops 241 BHP and 500 Nm torque and can clock 0 to 100 kph in 6.1 seconds. The 2.0 TDI Diesel variant has an output of 174 BHP and a very economical fuel efficiency of 17.68 km/l combined with CO2 emissions of 139 g/km. The 2.0 Petrol variant comes with the TFSI® technology producing 180BHP. When combined with the multitronic transmission it takes you from 0 to 100 km/h in 8.3 seconds.
So just like the approaching end of season, the German auto-giant is playing smart by slashing the prices and luring the customers to go for the bargains before the facelifted versions are launched. We will keep you posted with further developments on this until then do let us know what you think of the Audi A6 Spring Edition!