Audi e-Tron falls between the Q5 and Q7 in terms of size and it will be fully imported when it comes to India.
Audi is all set to launch the e-Tron in India by later this year and the all-electric SUV will target around 200 units annually. Rahil Ansari, Audi India head, said, "We'll be targeting sales of over 200 units (of the e-tron), and for a car that's going to cost over Rs 1 crore, that's quite an amount". The Audi e-Tron showcased in India sported a left-hand drive, and the Indian specifications are still not known.
The design of the car is conventional and you wouldn't be able to tell if this is an electrically powered SUV. It gets a crossover silhouette, the sloping roofline and the rear profile sees LED taillights. It will be a five-seat SUV which sits between the Q5 and Q7.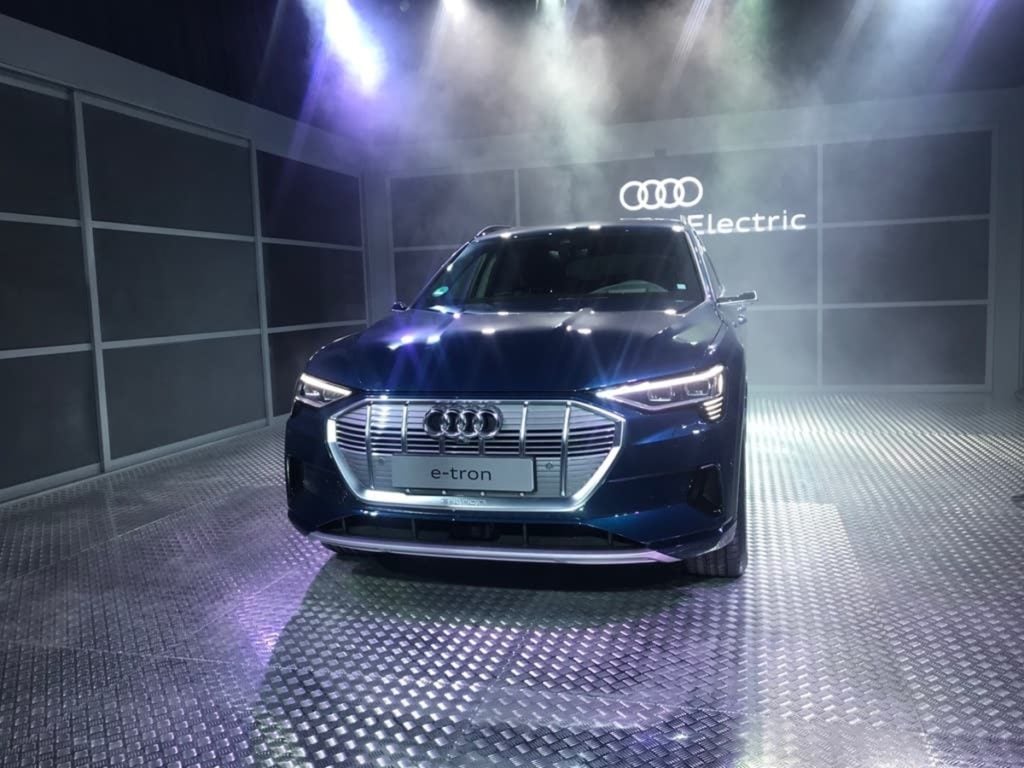 The highlight of the Audi e-Tron is that it lacks the wing mirrors and instead it gets a small camera which appears on the OLED display between the instrument panel and the door. The interiors for the same gets two MMI touch displays, virtual cockpit and more. It sits on 20-inch wheels, gets matrix LEDs and the grille up front is lot shinier and bigger.
Also Read: Audi A3 Prices Now Slashed Up To Rs 5 Lakh – Details
Audi e-tron will be brought to India via CBU (completely built unit) and with the government's relaxed norms, the carmakers can now import 2,500 passenger vehicles in India.
Some details about the charging infrastructure were revealed too like every buyer will get a home charging setup. Fast chargers will be only made available at selected Audi dealerships which are likely to be in the metro cities and where the sale of e-Tron is high. Audi e-Tron can be charged to up to 80% in just 30 minutes via fast charger but will take a total of 8.5 hours via 400V-three phase outlet.
Talking about the battery, it gets a 95kWh lithium-ion battery and dual motors which make 400 bhp in total with a healthy torque of 700 Nm. Audi claims it gets a driving range of 400 km.
Also Read: Hyundai Kona EV – Five Things To Know About The Country's First ESUV
Audi has clarified that there is a considerable amount of interst for the eSUV and they are pushing to launch the car later this year. It will be a full import so expect the prices to start from Rs 1.3 crore to Rs 1.5-crore (ex-showroom, India). If the e-Tron comes then it'll be the first luxury electric SUV in the Indian markets.