Audi India has started local production of the Audi Q7 luxury SUV in India at its Aurangabad plant in Maharashtra. The Q7 is fourth car model from Audi to be produced in India, other three being the popular Audi A4, A6 and the SUV Q5. Audi plans to assemble and deliver around 1,000 Audi Q7 SUVs per year in India.
Audi India had got a strong sales boost in India with the new models introduced in the Indian market, especially the new Audi A4 and Audi's baby SUV, the Audi Q3 which has been sold out very soon after its launch. The Q3 is still in good demand and the supply for Indian markets are limited. The sales performance of Audi India has been improving consistently with the brand acquiring larger market share in the luxury car market in India giving tough time to rivals BMW and Mercedes Benz India.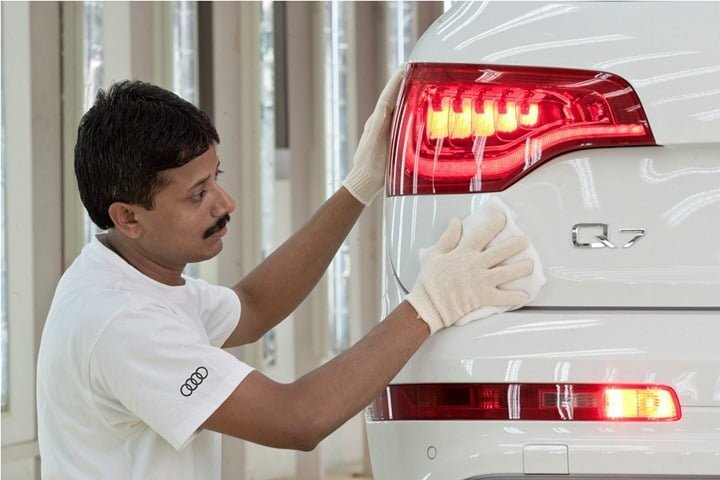 Michael Perschke, Head of Audi India quoted:
"Local production of the Q7 means Audi India is now building a second Q model locally. That will reduce waiting times for our customers and we will be able to offer a wider range of versions in the market."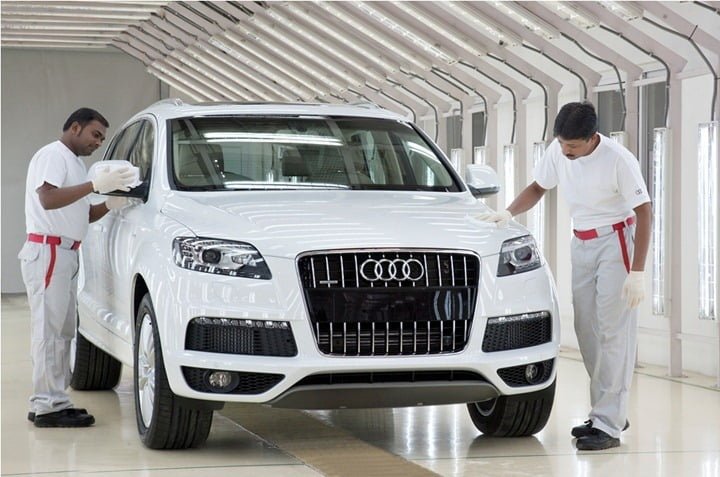 Dr. Frank Dreves, Audi Board Member for Production quoted:
"Local production of the Audi Q7 is part of our long-term growth strategy in India, one of the most promising auto markets in the world. The very good infrastructure in the plant, efficient working processes, a qualified workforce and a well developed logistics environment, along with the surging growth of the Indian market, were the factors that motivated us to expand the Aurangabad plant."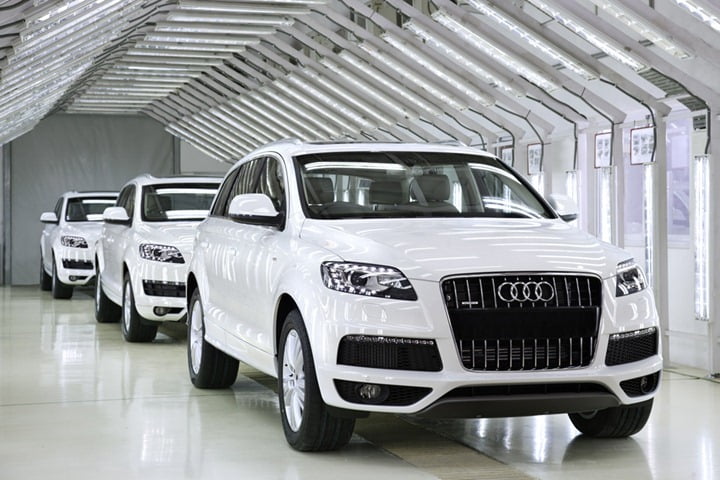 Starting local production will not only reduce the waiting time for customers and help improve the capacity, it will also help increase profitability of Audi India as the duties paid on CKD units assembled in India is much lower compared to the fully build units. With better profit margins, Audi India can offer its cars at more competitive pricing and better overall packages to make the deal sweeter for Audi buyers in India.
We will keep you posted on the latest updates from Indian automobile industry, stay tuned to Car Blog India.