The Volkswagen group has a lot of brands under its purview and is tapping all its brands in becoming the number 1 by 2018. Their budget brand, Skoda (Budget?), has come up with the Skoda Octavia which is expected to give them a lot of volumes. The cars based on their UP! platform aimed at mass markets shall also help in the achievement of their goal. But they're not leaving behind their luxury car brand, Audi and they plan on making this brand number 1 with them.
Audi is the world's second largest luxury car maker with BMW in lead and plans to overtake them in the coming years. Now for this they'll be needing a wider portfolio and they plan on expanding it pretty well. Audi aims to invest 13 Billion Euros (17 Billion USD) through 2016 to establish more production facilities and to develop new cars. Audi will invest about 13 Billion USD in product development while the existing production facilities in Hungary and China shall be expanded and a new facility coming up in Mexico shall have the remainder of dollars being put into them.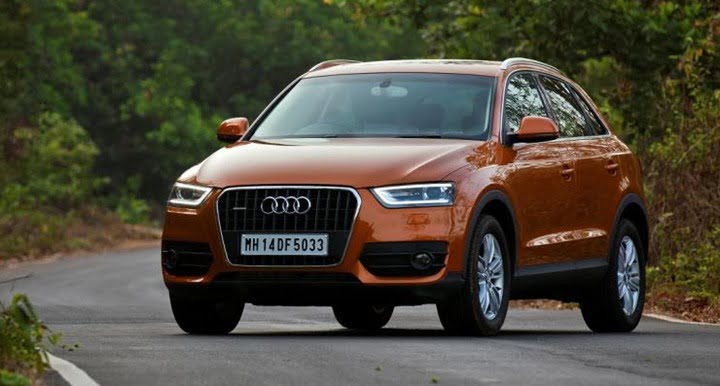 "We will keep investing large sums to pursue our growth strategy. The expansion of our global manufacturing infrastructure will help us to continue growing," stated Chief Financial Officer Axel Strotbek. Audi aims to sell 2 million cars globally and plans to have a comprehensive lead over the German compatriot, BMW. VW aims to invest about 50.2 Billion Euros in their various brand through 2015 and Audi will have a major share being invested in it.
Audi is aiming to have a boost in sales next year with the A3 sedan and the A1 hatchback but then BMW will be bringing in the 1-series, i3 electric car and the 4-series. When Audi has plans of overtaking BMW, BMW looks very well on route on strengthening its position in the luxury car market in 2013. When the mass market cars are having decline in sales, the luxury cars are having an increase every year. Who says we're in Economic Depression?
Source: Bloomberg
Join us for FREE NEWS Updates on our Whatsapp Community or our official telegram channel.