Some cars get a lot of attention at the time of their launch while some are launched without informing much of the media. This is quite normal and is expected at times by manufacturers who do not desire to create hype for some of their products. Something similar has happened today and this time it is Audi.
Audi, the German luxury car manufacturer, has silently launched the 2012 model of the much popular Audi TT sports car in India. The car's launch was announced today in Mumbai and the TT will be available at all the Audi dealerships across India in June 2012.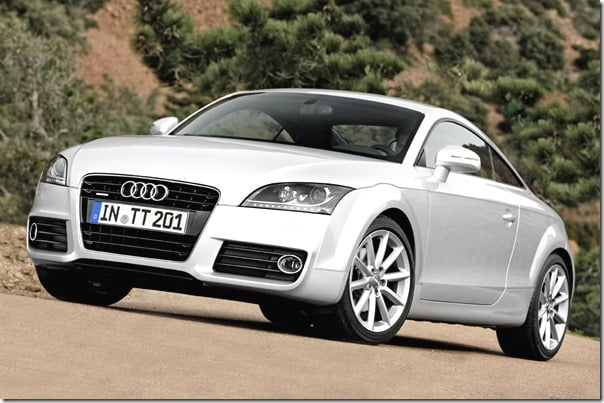 image – Audi TT Sports Car
The car was unveiled by Mr. Michael Perschke, Head, Audi India and on this special occasion he said, "Dynamic design, enthralling performance and exemplary efficiency – the Audi TT Coupé is an embodiment of a sports car which perfectly characterizes the core essence of our brand DNA, 'Vorsprung durch Technik'. The design icon already sports a fascinating and dynamic appearance and has now been revised to be even more expressive. This high performance sports coupé is targeted at individuals who are dynamic and distinct and ones who aim to seek a sense of freedom. While we focus on the sportiness, at the same time we want to offer our customers the highly efficient and dynamic 2.0 TFSI engine. I am confident that the introduction of the Audi TT will further help us consolidate our leadership position in the sports car segment",
image – Audi TT Sports Car
Talking about the car now, it measures 4,187 millimeters in length, 1,842 millimeters in width and 1,353 millimeters in height. Coming to the drivetrain, TT is offered with a 2.0 TFSI engine that delivers 211 BHP of max power and 350 Nm of peak torque in the range of 1600 to 4200 RPM. The engine is complemented by a standard quattro permanent all-wheel drive system and the S tronic gearbox. The same can sprint from 0-100 km/h in just 5.6 seconds.
The car is brilliantly efficient and performs excellently well, thanks to its hybrid Audi Space Frame technology (ASF) body which weighs only 206 kg.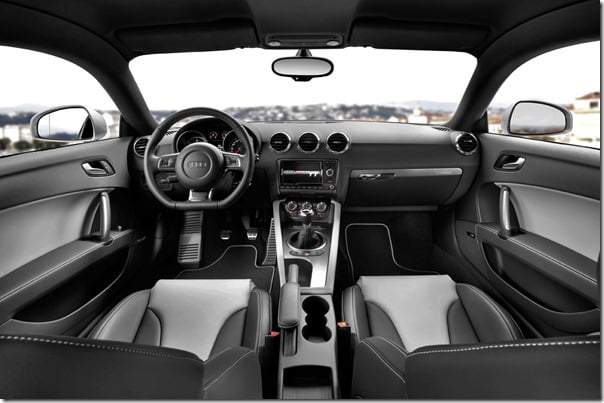 image – Audi TT Sports Car Interiors
On the interiors the car offers a sporty design, elegance and breathtaking fit and finish. Aluminium look accents enhance the appeal of the interior. Special leather seat covers can reduce thermal heating by as much as 20 degrees when the car is parked under the sun. Highlighting features include a symphony audio system, a driver information system and an automatic climate control system, onboard computer with efficiency program etc.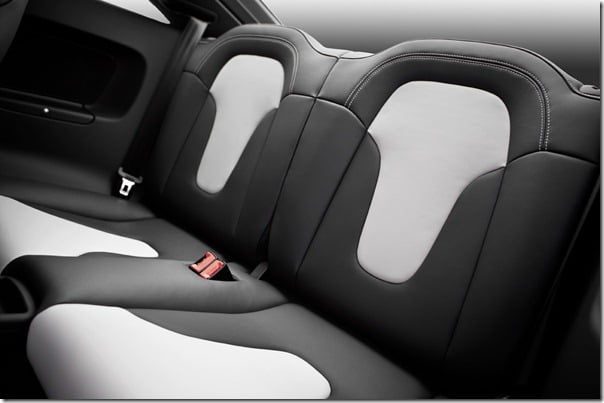 image – Audi TT Sports Car Interiors
Audi TT Sports Coupe Price In India
The car has been priced at Rs. 48.36 lakh (Ex-Showroom Mumbai).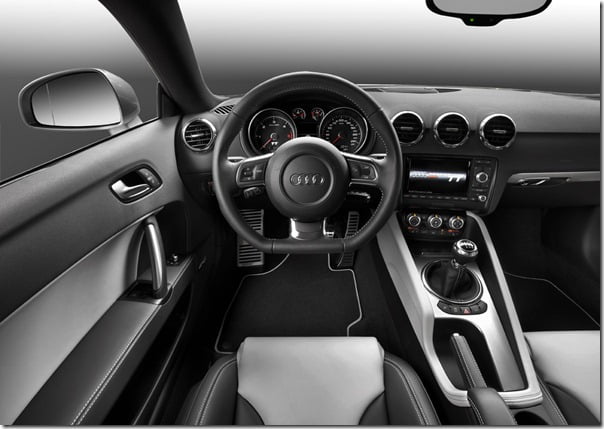 image – Audi TT Sports Car Interiors