In an attempt to make the Audi e-tron more accessible, Audi has unveiled the e-tron 50 with a smaller battery, lesser power and lesser range too.
Audi has unveiled a new entry-level variant of the e-tron electric SUV. The e-tron 50 as its called is about 120 kg lighter than the e-tron 55 and is cheaper than the latter as well. This weight saving primarily comes due to the usage of a smaller battery pack. The Audi e-tron 50 is scheduled to be launched in 2020 in international markets.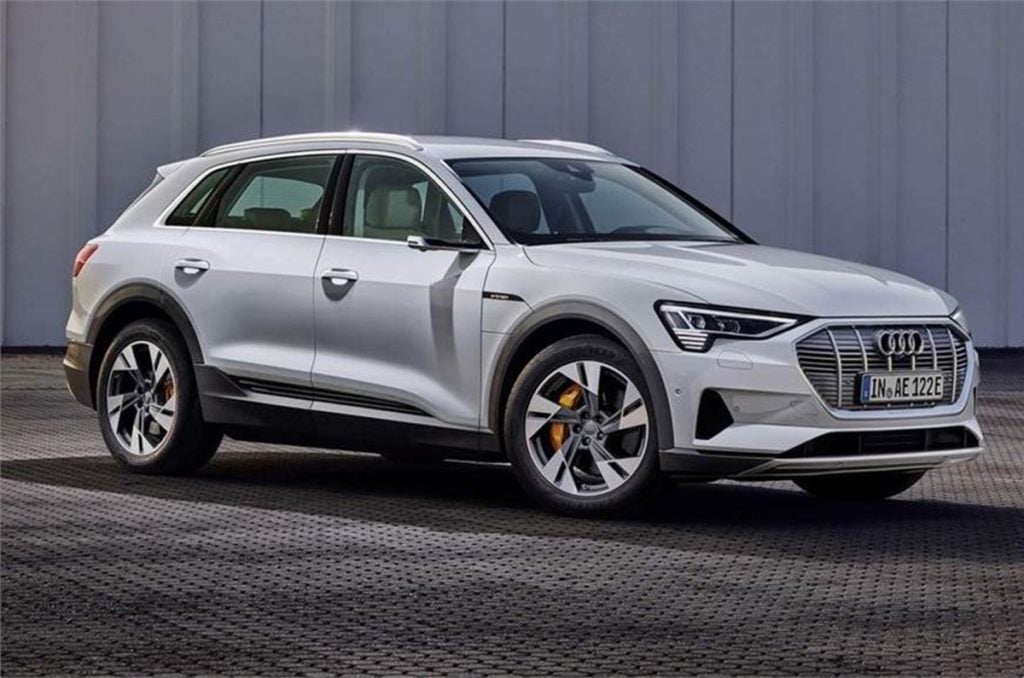 The Audi e-tron 50 comes with a 71kWh battery pack which will offer a range of up to 300km on the WLTP test cycle. That's about 100km lesser than what is offered by the 95kWh battery pack on the e-tron 55. Also, this is the lowest-capacity battery Audi is likely to offer in the e-tron SUV. With a smaller battery, the e-tron is now less powerful than before. While it uses the same twin-motor setup, power is now down from 408hp to 312hp and maximum torque is down from 664Nm to 540Nm.
The Mercedes Benz EQC, which the e-tron's main rival, on the other hand comes in only one standard variant with a WLTP-certified range of 417km. As for charging, the e-tron 50 is compatible with only 120kW chargers whereas the e-tron 55 can take up to 150kW. However, charging time remains relatively the same with 80% charge achieved in approximately half an hour at a rapid-charging station.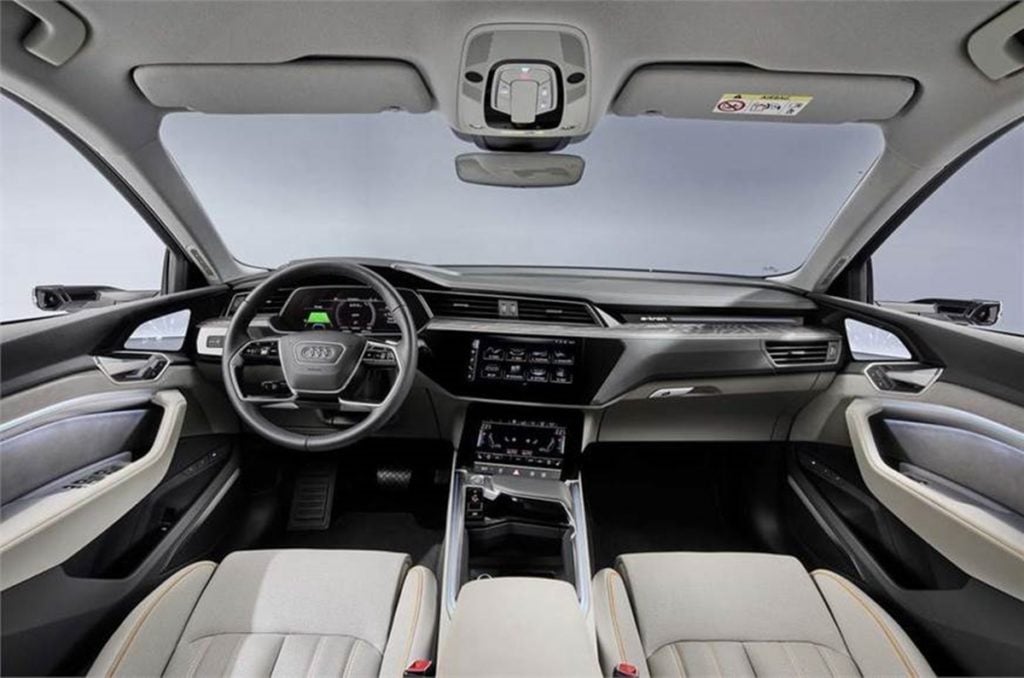 Also Read : Audi India has Officially Started Taking Bookings for the A8 sedan
The e-tron sprints from 0-100 kph in 7.0 seconds and has a top speed electronically limited to 190 kph. It also comes with regenerative braking technology which recuperates energy in more than 90 percent of brake applications, working alongside an electro-hydraulic brake-assistance system that activates when braking force exceeds 0.3g.
Also Read : New-Gen Audi A6 to Launch in India in September this Year!  
Audi isn't the only manufacturer having different battery packs for the same car. Tesla does it too and Volkswagen will be offering the ID 3 hatchback with three different battery sizes with varying ranges. The Audi e-tron is scheduled to be launched later this year. However, its still unclear as to which version of the e-tron will Audi bring to India.