Bajaj Auto India Limited is among the most profitable automobile companies in the entire world with high operating margins. Bajaj has been able to achieve the same with its sharp focus on a few products which sell in high volumes in India and well as in exports. January 2012 has been a positive month for the automaker with 7% growth in Motorcycles sales which stood at 294439 units compared to 275622 units in the same month last year. The commercial vehicles (CVs) sales by Bajaj also grew by a strong 14% at sales of 43436 CVs in Jan 2012 compared to 37961 in Jan 2011. Which makes a cumulative domestic sales growth of 8% which is a good number. Both in motorcycles and commercial vehicles, these are the highest ever January sales for Bajaj Auto till date. The story does not end here, the exports have also grown an impressive 13% recording highest ever January exports which stood at 1.16 Lakh units compared to 1.03 lakh units in Jan 2011.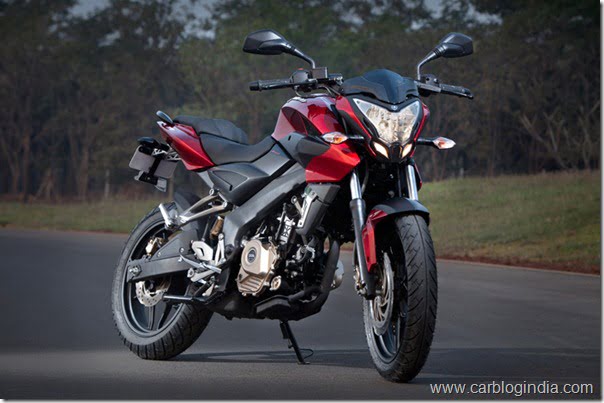 image – 2012 Bajaj Pulsar NS 200
If we talk of cumulative sales figures from April 2011 to January 2012, there has been 14% growth in motorcycle sales, 21 % in commercial vehicles sales, 15% growth in overall domestic sales and 31% increase in exports by Bajaj Auto India which makes it one of the strong fiscals for Bajaj.
Recently Bajaj has launched one of the most affordable sports bike KTM Duke 200 in India at Rs. 1.17 Lakhs and unveiled the Bajaj Pulsar 200 Naked Sports which will be launched soon. With sharp product focus and strong fundamentals, the future seems promising. We will keep bringing you more updates, stay tuned to us by liking our official Facebook Page and sign up for our free email newsletter. Check out more related stories at links below –