A video was uploaded on youtube showing a Bajaj Pulsar getting stuck in the rough terrain in Baralacha La. The SS in the video is not clearly visible, so one doesn't know whether it's the 400 or the 200, but the person who uploaded the video has put the caption as Pulsar 400SS.
It is quite possible that Bajaj is testing the Pulsar 400SS along with the 200SS. Regardless, since the 200SS is coming to markets sooner, this may just be the younger brother and it might be up for some high altitude testing in the mountains.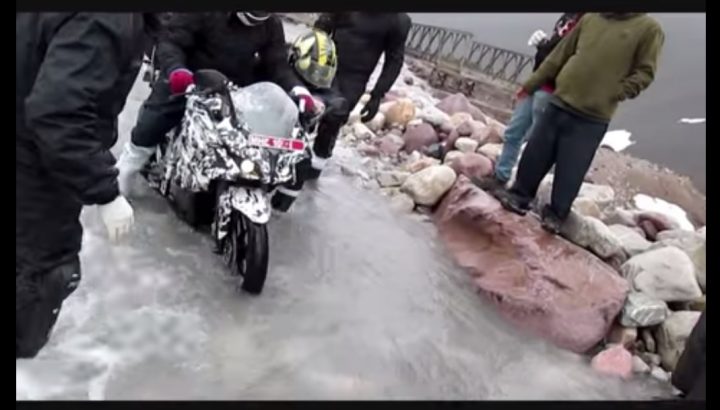 Going by the preference for faired bikes in India, Bajaj could have market ready products in both the 200SS and 400SS Pulsars. With regard to prices of the bikes, the 200SS might demand an investment of around 25-30 thousand rupees more than the Pulsar 200NS while the 400SS just might become your dream bike just under two lakh.
One should notice that both the headlamps are on and so are the pilot lamps so one feature is visible clearly. One can also notice that even though the bike has a single cylinder it does produce good exhaust sound.
Regardless of all the speculation the 200 SS will still take time to actually come to India.
source- YouTube via BikeAdvice