It was less least expected to see the very durable and reliable Bajaj Pulsar being recalled for technical issues but unfortunately it has happened. Bajaj Auto has figured out an electrical issue in specific Bajaj Pulsar 220 DTSi models and to sort the problem out, it appears to be recalling the same. The problem is associated with Pulsar' starter relay which the company is going to replace for free.
The company is using text messages to inform Pulsar 220 owner about the recall and to get the replacement done they will have to reach specified service stations. The replacement job is less time consuming and would take less than 20 minutes which means an owner can spare some time out with interrupting his work.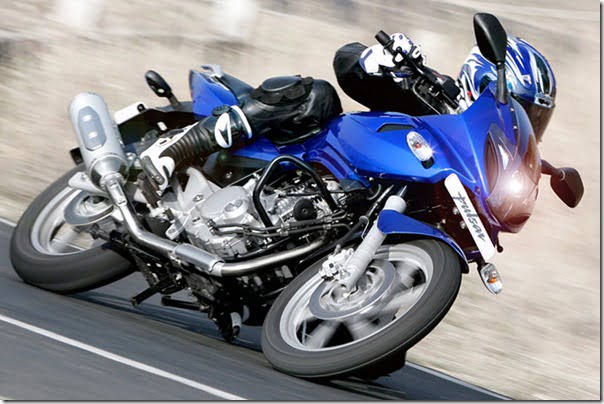 image – Bajaj Pulsar 220 DTSi
The problem does not seem to be serious enough but since the bike does have kick start feature and is only dependent on electric start, it is advisable to get the starter relay replaced. Even if you have not received any text message from Bajaj, we would advise you to reach the nearest service station and enquire whether your bike's relay has the problem or not. For this you have to be aware of your Pulsar's Chassis Number which you can find at the following:
Number 1 : Your 220's manual should have the chassis number printed on the cover.
Number 2 : Under the fairing, on the headstock you locate the chassis number.
If you are still not able to locate the number then you should head to the nearest service center and ask them to check the number.
Source : ICB
check out more-