Bajaj Pulsar has been the bike that has brought sport biking to the common man. Pulsar is in itself a brand and it is all geared up to welcome two new members to the family this year. Mr.Rajiv Bajaj, the top gun in Bajaj has just stated that 2013 will see the addition of two new Pulsars and one of them will be a sub 200cc Pulsar whereas the other one will displace more cc than the Pulsar 200 NS.
The launch of the KTM Duke 390 is just around the corner and the bike is expected to go on sale by mid 2013 following which, the Pulsar 375 will be launched in the country. The KTM Duke 390-Pulsar 375 will share a similar relationship as the KTM Duke 200-Pulsar 200NS. Also, the spyshots of the upcoming Pulsar 375 have skipped on to the interweb quite a few times, suggesting the fact that the bike will get a full faired body.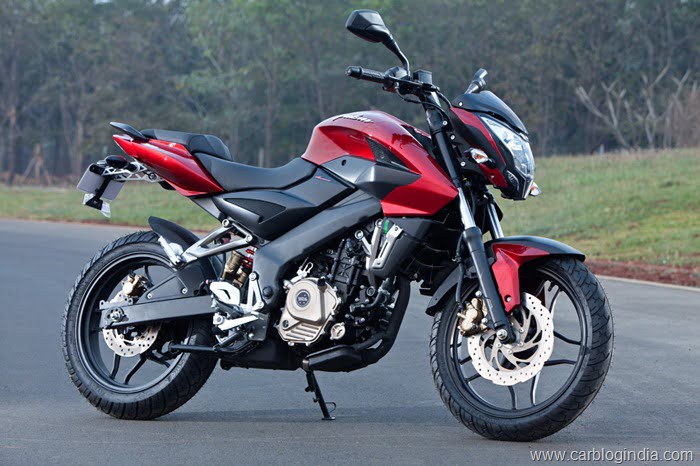 But it is the sub 200cc Pulsar that will be the one most of the people out there looking to buy a sub Rs.75,000 bike will be going in for. Bajaj will launch a sub 200cc Pulsar as well this year which will be aimed for the ones seeking a sporty ride experience without burning themselves a hole in their pocket. It could be the replacement to the current Pulsar 180 or Pulsar 150 as both the bikes have aged with a similar design.
The Pulsar 375cc is expected to be pegged well under Rs.2 lakhs as the Duke 390 is expected to come with a price tag of around Rs.2.25 lakhs. The 150/180cc Pulsar will be priced around Rs.75,000 seeing the fact that the Pulsar 200NS costs around Rs.86,000 as an ex showroom price. Bajaj is all set to make the maximum use of KTM and that is a great thing for the biking enthusiasts in the country as you get the best performance on a budget.