The excellent reception of the Bentley Continental GT3 and its high performance version GT3-R has inspired the British automobile manufacturer Bentley to work on a higher performance version of Bentley Mulsanne. The Bentley products have always enjoyed a loyal fan following in exchange of its hand made luxurious embellished classic design and unmatchable performance. This was missed a bit with the recent Bentley Mulsanne when compared to its counterparts offerings of the company like the Continental series. But now the company's CEO Wolfgang Dürheimer has confirmed the news of a powerful Mulsanne. At the Goodwood Festival of speed Dürheimer said,"We will see Mulsanne developments at the motor shows in 2014″ in a conversation with Auto Express.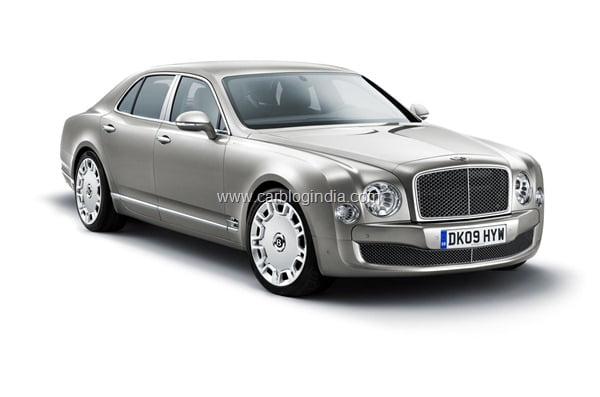 The occasion was of unveiling of the Bentley Continental GT3-R which received good reception at the Goodwood Festival. The GT3-R is a high performance version of Bentley Continental GT3 which produces a increased power of 572 BHP. Similar to this GT3 upgrade the Mulsanne will also be upgraded to give out a power of 550 BHP as compared to the present 505 BHP. This new variant will not include a new engine but the present 6.75-litre twin turbo V8 engine will be tuned to deliver the aforementioned figure, helping the Mulsanne achieve 0-100 KMPH sprint in a little less than 5 seconds. The chassis will also be tweaked to shred off some weight.
The car is expected to reach the Paris motor show with its new improved performance statistics which is to be held in October 2014. The previous offerings of the Bentley have been followed by a high performance upgrade earlier as well for example the Continental racer series. With the success of this new Mulsanne the company will reclaim its identity as a sporting luxury brand.
What do you think of Bentley's plans? Let us know in the comments section below.