Bentley has always amazed the world with its products and at the 2012 Geneva Motor Show it did the same yet again. Offering an insight into Bentley's vision of the future it unveiled the Bentley EXP 9 F concept SUV and alike other Bentley products, this one is a beauty too.
The car belongs to the EXP family that the maker is currently working on and the EXP 9 F was a dream project as they wanted to create a completely new Bentley. According to Bentley the EXP 9 F is the pinnacle of the luxury sport utility vehicle segment and offers unmatched performance alongside hand crafted luxury.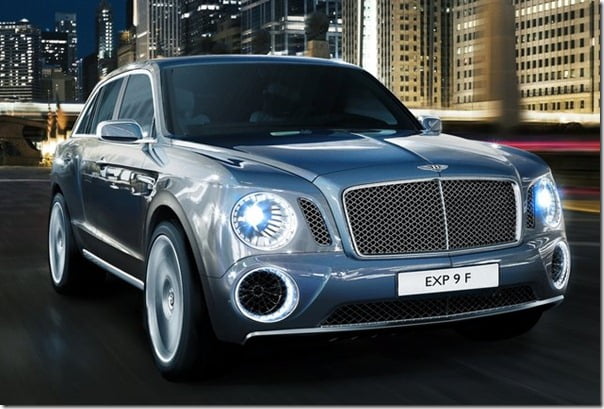 image – Bentley EXP 9 F SUV
"We are very excited by the potential of a high performance, ultra-luxury Bentley SUV. We know that many Bentley customers already own SUVs, admiring their style, luxury, performance and versatility. With EXP 9 F, Bentley is making a clear statement of intent that we have both the expertise and desire to meet and exceed their expectations." Wolfgang Dürheimer, Chairman and Chief Executive, Bentley Motors.
Under the hood the EXP 9 F features a class leading 6000 CC W12 configuration engine that develops 600 BHP of max power and 800 Nm of peak torque and is coupled to an 8 speed automatic transmission.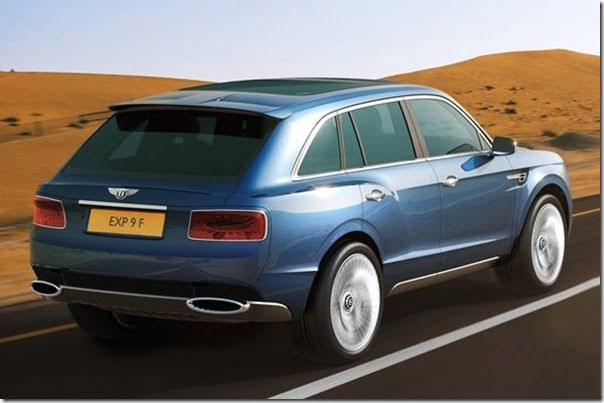 image – Bentley EXP 9 F SUV
The car gets a very dramatic styling which seems interesting to many but at the same time, according to experts, the car still needs a better and more likable design. Now Bentley took the feedback from the experts quite seriously and is considering taking the car back to the design studio, so we can expect a distinctive looking Bentley crossover soon. Of course this is not the production ready model and is a concept only but the car is definitely worth the attention it got at the time of its unveiling in Geneva.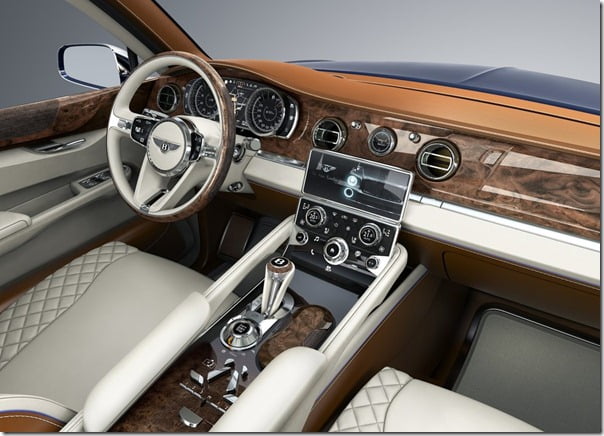 image – Bentley EXP 9 F SUV Interiors
2012 Bentley EXP 9 F Official Pictures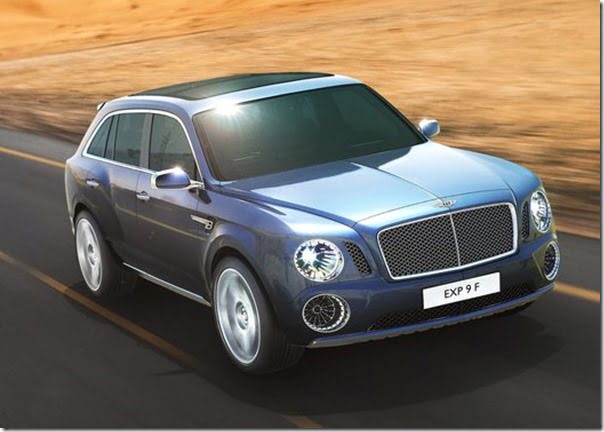 image – Bentley EXP 9 F SUV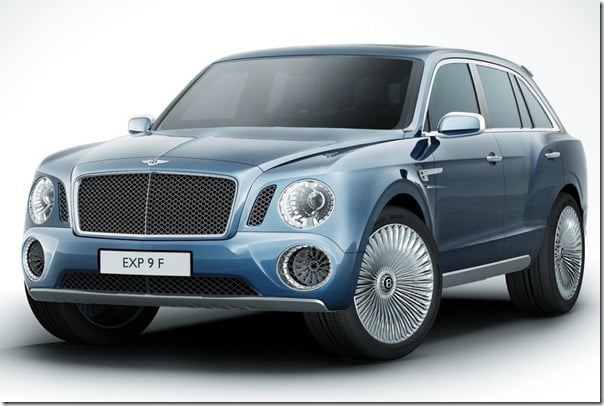 image – Bentley EXP 9 F SUV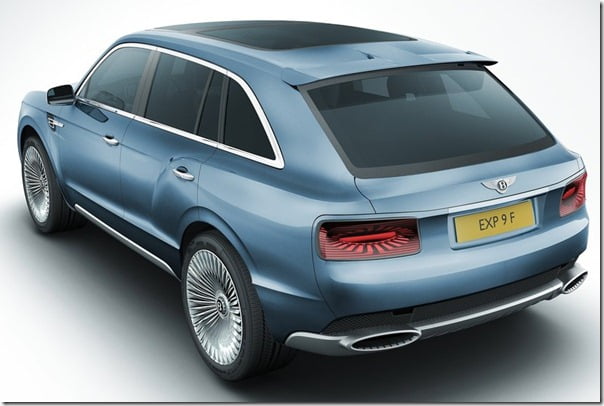 image – Bentley EXP 9 F SUV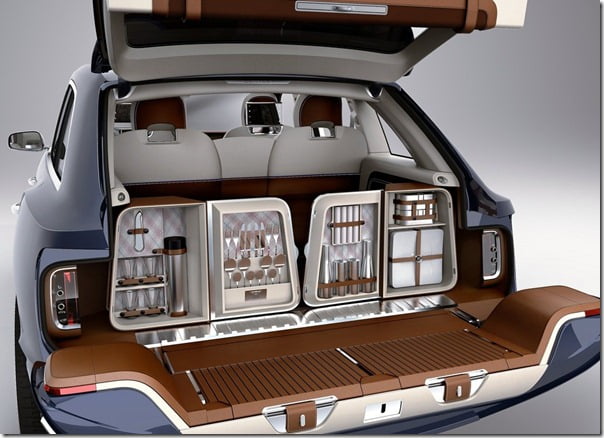 image – Bentley EXP 9 F SUV Boot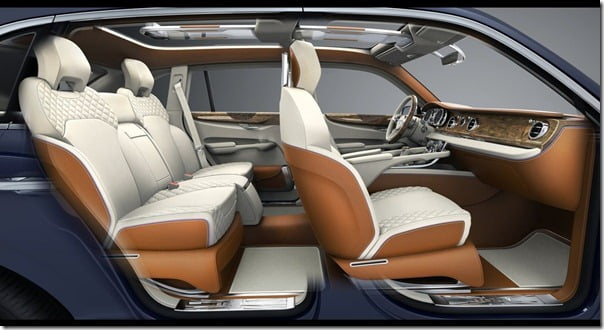 image – Bentley EXP 9 F SUV Interiors
check out more-
More Related News