In a thrilling video, a man can be seen escaping an elephant charging towards his Bolero. Anand Mahindra anointed him as the best Bolero driver in the world.
Anand Mahindra is the chairman of Mahindra Group. He is extremely active on social media. The Indian businessman often shares positive stories, especially related to Mahindra cars. Recently, he shared a new video of a man escaping a charging elephant in Karnataka's Kabini Wildlife Reserve while driving a Mahindra Bolero. Mr. Anand Mahindra praised the driver and even anointed him as the 'best Bolero driver in the world'. He also named the brave driver 'Captain Cool'. Let's take a closer look at the details of this incident.
You May Also Like: Miscreants Smuggle Alcohol in Mahindra Bolero's Roof, Nabbed
You May Also Like: Crooks Use Mahindra Bolero To Rob Truck, Face Near Death Experience
As you can see in the above video, an elephant is charging toward a Bolero car in the middle of a jungle. Apparently, this happened at the Kabini Reserve last Thursday. The elephant seemed annoyed at the visitors and was moving toward the car front. The driver managed to stay cool and started driving backward through the dense forest. The passengers seem shocked. Fortunately, the altercation ended well as the elephant walked away. The passenger even shared a photograph of the driver and the Mahindra Bolero. As the elephant was quite aggressive, the driver really deserves praise for handling himself quite well.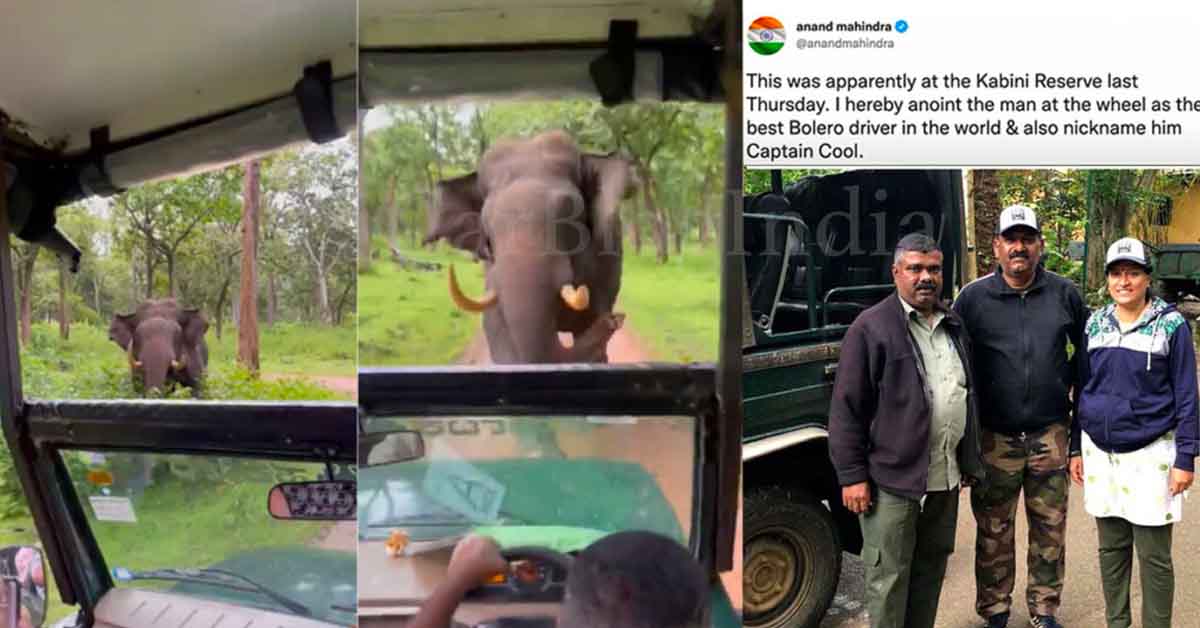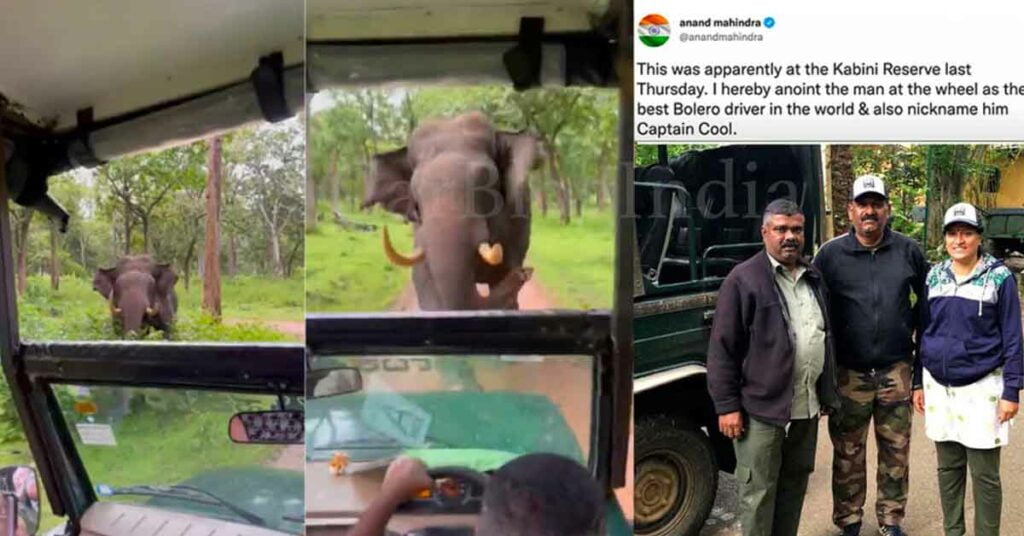 You May Also Like: Mahindra Bolero Pik Up Electric Teased
The Mahindra Bolero facelift is powered by a BS6-compliant 1.5-liter mHawk75 diesel engine that offers 75bhp of max power and 210Nm of peak torque. It comes with a five-speed manual transmission. The seven-seater utilitarian SUV comes with a driver Information System, fabric seats, central locking, manual AC, power windows, power steering, keyless entry, a 12V charging port, and a Bluetooth-enabled music system (with AUX and USB connectivity). Safety features include dual front airbags, an anti-lock braking system (ABS), and reverse parking sensors. The Mahindra Bolero is priced between Rs 9.21 lakh and Rs 10.16 lakh (ex-showroom Delhi).