The BMW 3-series plug-in hybrid uses a 2.0L, petrol engine with an electric motor for a combined output of 249 bhp and 288 bhp with XtraBoost.
BMW has been always been at the fore front of electric technology and they have been rightly utilizing hybrid cars as a stepping stone in the advancement towards electric mobility. BMW has already launched the 7-series facelift with a plug-in hybrid variant in India. Now, BMW has unveiled a plug-in hybrid variant of the new 3-series globally and it will come to our shores soon enough.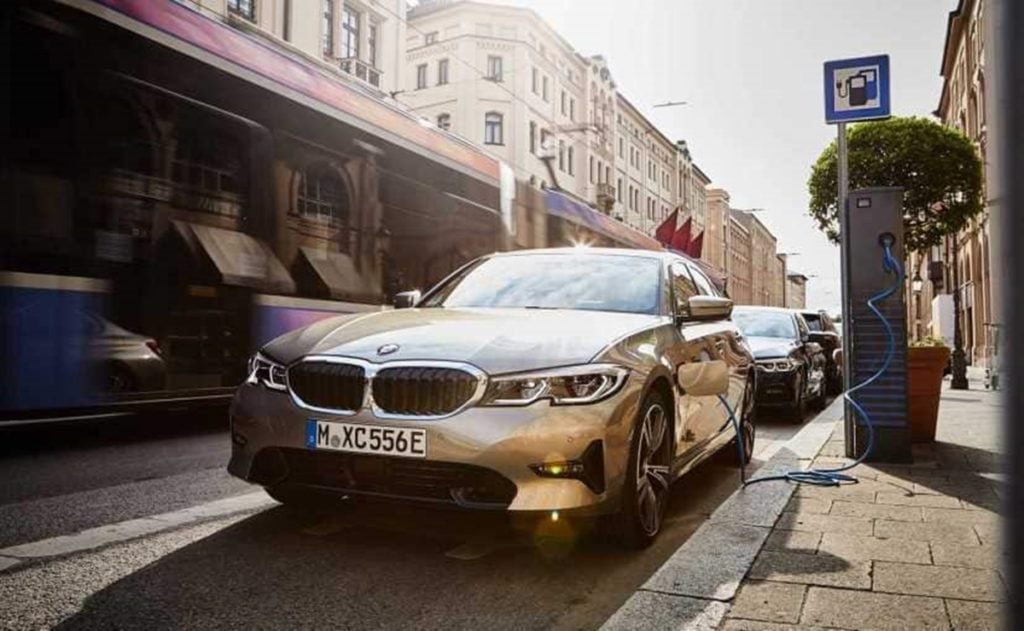 The BMW 3-series plug-in hybrid or the 330e as its called uses a 2.0-litre, four-cylinder engine which puts out 182 bhp. It is coupled with a single electric motor which generates another 111 bhp, but the combined maximum output of them together is 249 bhp. This engine combination is mated to an eight-speed automatic transmission which is 15 mm taller than the one used in the conventional variant.
However, the 330e packs in a nice party trick called the XtraBoost. When the driver floors the pedal in Sports mode, the powertrain generates 39 bhp more for a duration of 10 seconds, thus taking power output to 288 bhp during that duration. The idea is to remove bottom end lag and ensure a seamless power delivery which can be pretty handy during some overtake maneuvers.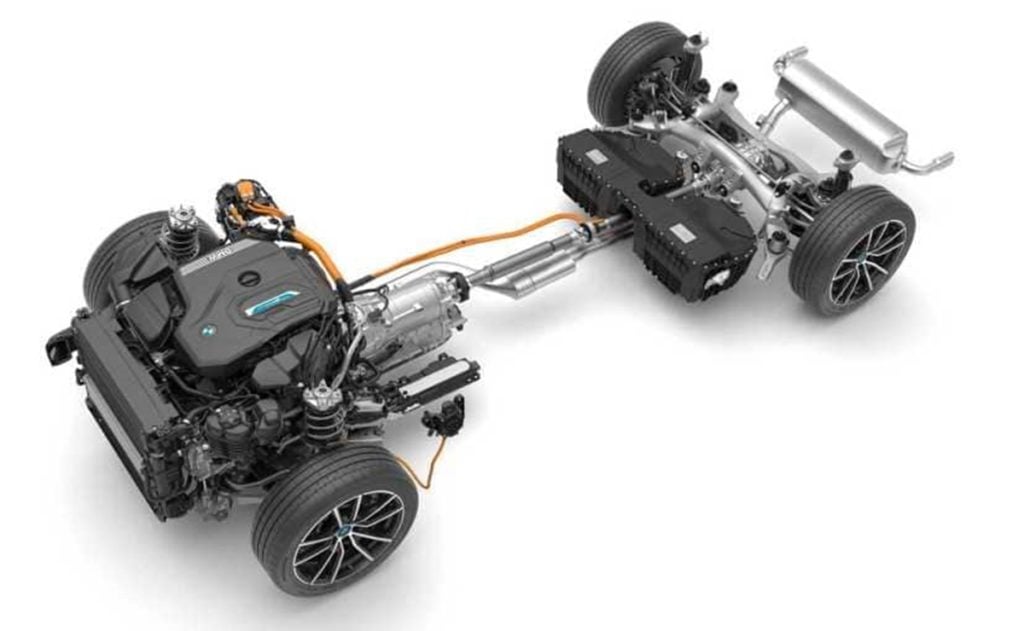 Also Read : BMW 6-series GT Facelift Spotted Testing Internationally!
Coming to the fuel efficiency of the BMW 330e, because of course its a hybrid, BMW is making a rather tall claim that the car should deliver something between 52.63 kmpl to 62.5 kmpl. The BMW 3-series hybrid can achieve a top-speed of 140 kph running on the electric motors only but its restricted to just 110 kph in the hybrid mode. The claimed range by the electric motor alone is 66 km and frankly, BMW could have done better there. The electric motor is powered by a 12 kWh lithium-ion battery which sits right under the rear seat, eating up the boot space a little, thus offering you 375 liters of space in the boot.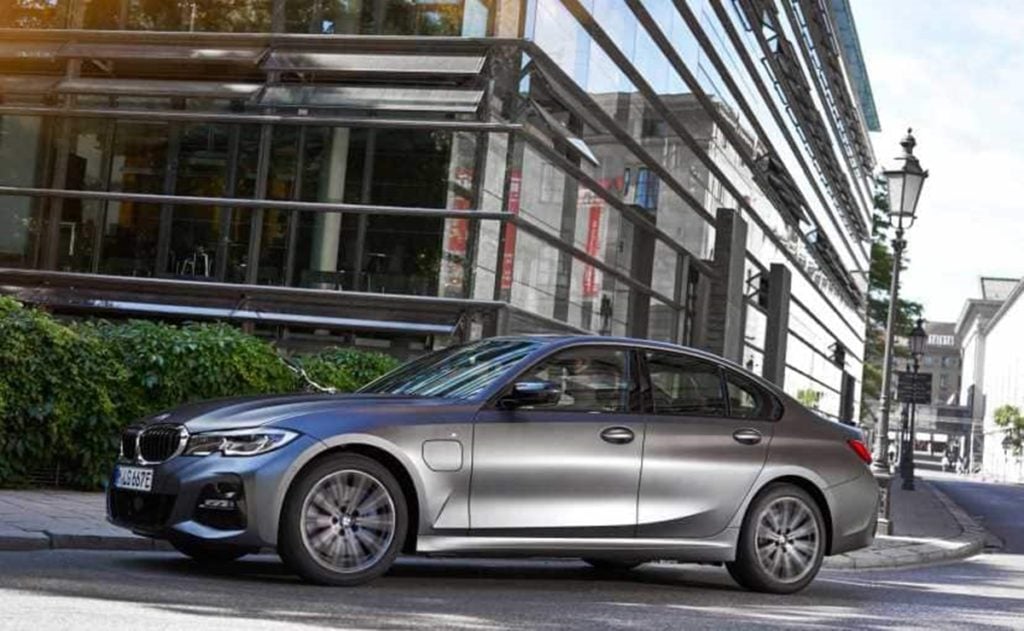 Also Read : 2019 BMW 3 Series India – Five Things To Expect From the Upcoming Sedan
The hybrid powertrain also allows for some fancy gimmicks like pre-conditioning of the cabin from energy stored in the battery pack. The 330e will be available in typical BMW variants – Advantage, Sport Line, Luxury Line and the top spec M Sport variants. It can also be equipped with Active M Suspension along with Variable Sport Steering and M Sport brakes. BMW is launching the new 3-series in India this week and hybrid variant will join the line-up later in 2020 after it goes on sale in the European markets. 
Join our official telegram channel for free latest updates and follow us on Google News here.