After Mercedes-Benz introduced the M-Guard and Audi the A8 Security, the other German major, BMW has now announced the launch of BMW 7-series High Security in India. At first glance the BMW 760Li High Security looks just like any other 7-series but mind you this cutting egde luxury saloon is certified to the international standard guideline BRV(Bullet Resistant Vehicle) 2009. With abundance of innovative equipment, superior drive technology and unparalleled comfort of travel, this vehicle guarantees confident motoring at all times.
Mr. Philipp von Sahr, President, BMW Group India said, "For seven decades, the flagship from BMW has stunned the world through highest level of style and contemporary luxury with maximum driving dynamics. It represents the best we have to offer. The BMW 7 Series makes a compelling individual statement convincing you not only with its high-quality, exclusive character, but also with its functionality. The BMW 760Li High Security provides optimum safety in the individual mobility segment in combination with unparalleled comfort of travel, superior drive technology and an abundance of innovative equipment features to guarantee confident motoring at all times."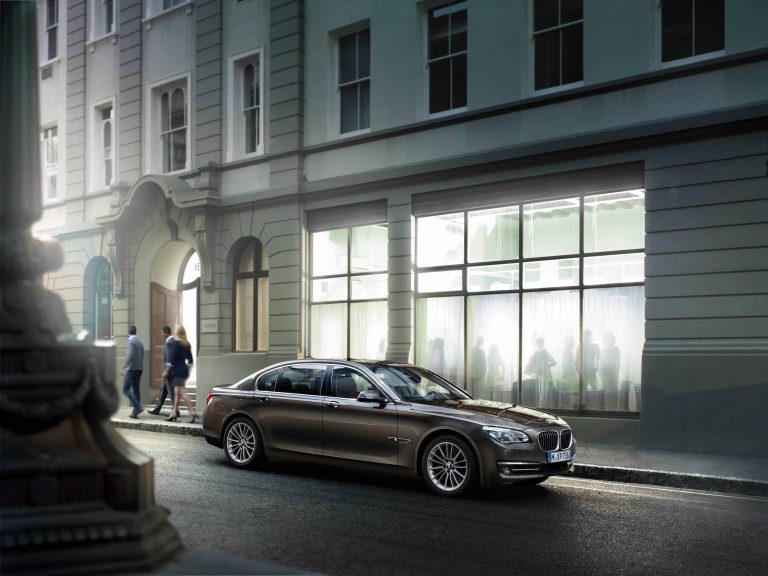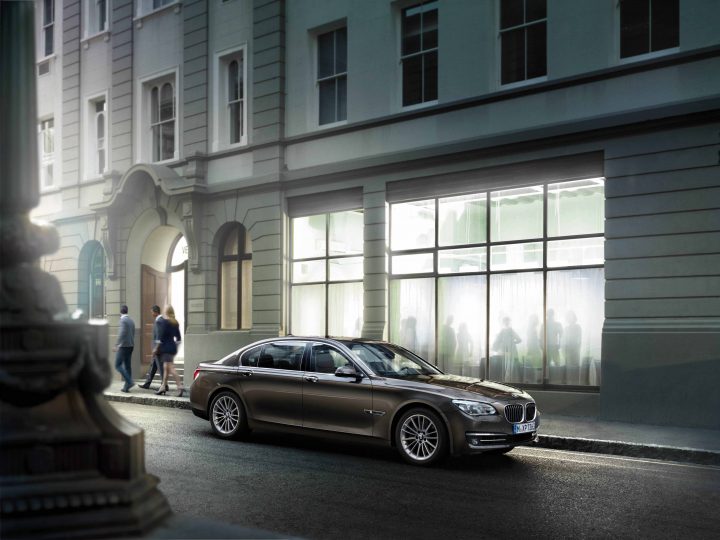 The integration of security components is done in the BMW Group plant, Germany, where it is produced. Key elements of the chassis are perfectly adapted to the increased weight of this vehicle – chassis, dampers and upper points of attachment of the brackets are reinforced, which is more than just putting a bullet-proof vest over the car body panel. Bulletproof panels are placed on doors, roof, columns, legroom in the front seats and the partition between the cabin and luggage space. Even the floor of the car also has specially protected for a specific purpose – maximum security in case of explosions. The BMW 760Li High Security also boasts of a safety glass with an innovative structure which is 6 cm thick. From inside the glazed surfaces are covered with a layer of polycarbonate, which prevents the entry of broken glass pieces in the interior of the car.
The comfort and active safety systems in the BMW 760Li High Security meet the standards for high quality typical of BMW 7-Series. The specification brochure also boasts of the ability of the driver assistance system which is innovative and somewhat unique to alert and avoid a potentially dangerous traffic situations. Run-flat tires are equipped with temperature sensors and a separate system for monitoring tire pressure for each wheel which keeps the driver acquainted with all the important information.
In terms of  vehicle dynamics the car is equipped with a combination of the independent front suspension with double wishbone and rear axle type Integral V offers numerous advantages in terms of comfort and dynamics, but most importantly, it leads to very precise control in turns, virtually eliminate any tilting, twisting and swinging. The 760Li has a 6.0-litre V12 petrol engine under the hood developing 552 BHP of power and 750 Nm of torque which clocks 0 to 100 KMPH only 6.2 seconds, but with electronic speed limit of 210 KMPH.
Additional security features include:
attack alarm
system for extinguishing fire
temperature sensor in the engine compartment and under the car
hazardous gas sensors
internal defence system
intercom system with hidden microphones and speakers
In order to ensure the confidentiality of the passengers, BMW provides exclusive consultancy and personalized sales and service support all across the country. BMW High-Security sedans are serviced by certified special garages only. Access to the vehicles is restricted to very few selected and specially trained personnel. As part of the special customer service, BMW offers special driver training programs for security vehicles. In India the 7-series High Security will be available as a long wheelbase version. Other BMW security vehicles include the X5 Security Plus and the X5 Security. These haven't been launched in India yet and we expect the new government to bring them to India soon.
We will keep you posted with further developments on this until then do let us know what you think of the BMW 7 Series High Security.
Join us for FREE NEWS Updates on our Whatsapp Community or our official telegram channel.