With hybrid and all-electric vehicles set to take center stage in near future, auto-makers have long mulled over the obstacles which has hampered its popularity. BMW and electric carmaker Tesla are seeking ways to raise the popularity of battery-powered vehicles, which consumers have shunned due to their limited operating range, the scarcity of charging stations and the time it takes to recharge them. Reuters reported that executives from German carmaker BMW and U.S.-based Tesla Motors met this week in a move which could lead to the creation of common charging stations usable for different types of electric cars. BMW who has recently come up with cutting edge high performance electric cars in the form of i3 and i8 and with Tesla a dedicated electric auto company, such a collaboration will definitely help both the brands.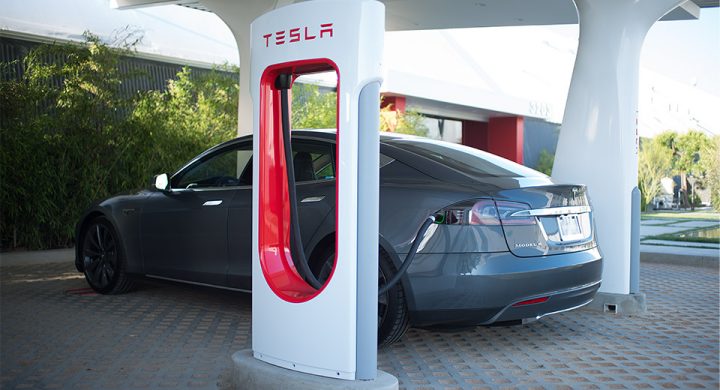 In a conference Tesla Chief Executive Elon Musk said there had been talks with BMW about how to promote the use of electric vehicles and how to make better use of Tesla's network of charging stations. Even carmakers including General Motors, Ford, Chrysler, BMW, Daimler, Volkswagen, Audi and Porsche have committed to adopting a common SAE combo standard for fast-charging connectors. Fast-charging stations allow electric vehicle owners to recharge batteries up to 80 percent in less than 20 minutes. Technologically speaking, Tesla has long been the "electric vehicle hegemony" due to investments purely on research rather than popularity and marketing. This saw Tesla develop its own network of high-speed charging stations including along key autobahn routes in Germany in an effort to make electric cars viable for long-distance commuting. A potential way of collaboration is sharing of the Tesla's existing network of supercharging station.
The conference also talked about sharing of patents which will allow others to make use of  Tesla's intellectual property in the hope of speeding up development of electric cars by all manufacturers. Elon Musk also gave an ambitious vision which said that this sharing included all of Tesla's patents, including several hundred current ones and several thousand in the future. A collaboration with BMW wouldn't be Tesla's first with a major automaker, either. Daimler already holds a 4.3-percent stake in the Silicon Valley carmaker, which supplied electric motors and battery packs for the 2014 Mercedes-Benz B-Class Electric Drive. It did the same for the Toyota RAV4 EV. 
Both companies are strongly committed to the success of electro-mobility and thus can take the strengthen the development of the concept on an international level. We will keep you posted with further developments until then do let us know what you think of the BMW & Tesla collaboration !
Source: Reuters