The BMW Concept 4 Series Coupe previews the next-gen 4 series coupe and also the all-electric i4 but what do you think about that massive grille though?
BMW has taken the wraps of the Concept 4 Series Coupe at the 2019 Frankfurt motor show. BMW say that this is already 85% production ready and it also previews the upcoming second-generation 4 Series Coupe that is due next year as well as the all-electric i4 which is slated for its debut in 2021. This concept is based on the 3-series and BMW say an "emotional and dynamic" design with emphasis on performance has been the philosophy behind this car.
BMW Design's Stefan Woerns said, "The intent is to give the car its own character, which is why it's got a new kind of BMW face. It's clearly different from the 3 Series, and unique to the 4 Series, which is as it should be. The intent is to position this car as more exclusive and upscale."
What undeniably catches your attention in first glance are those massive kidney grille which has been inspired from the 1930s 328 coupe. Like it or hate it, that's how BMW grilles are going to look in the future. Elsewhere, it gets a well sculpted bonnet with a very low front end and large air dams on the sides adorning the massive grille. There's also a new U-shaped intake around the grille. The LED lights are much slimmer than usually seen on BMWs and here in the concept, it does not even come with a glass cover.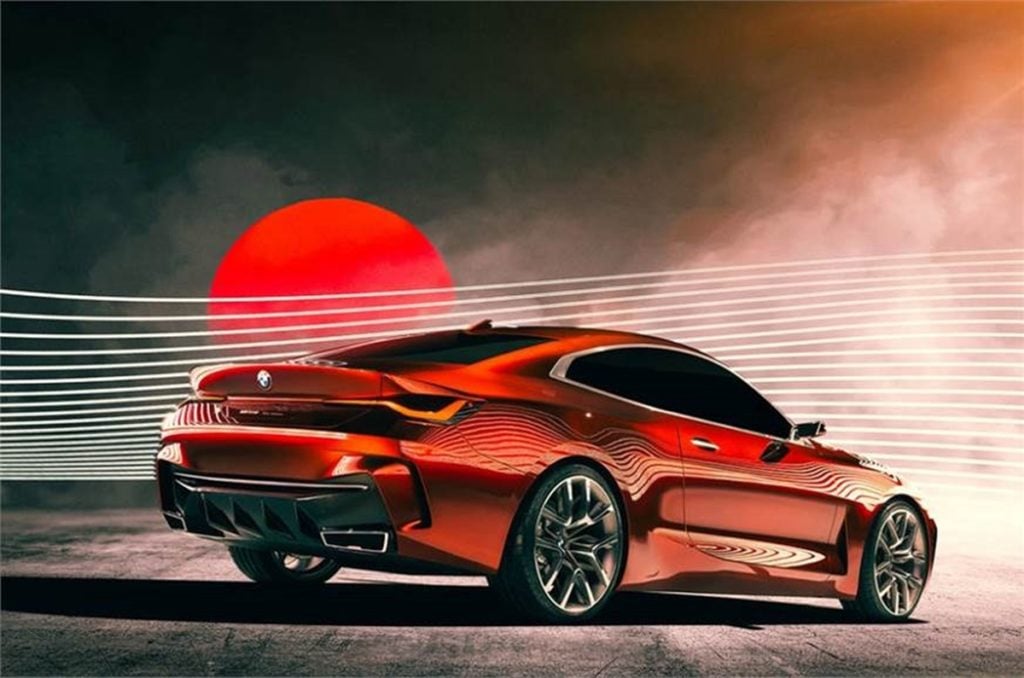 The rest of the car has been more taste fully designed in our opinion. The BMW Concept 4 Series gets a classic coupe like profile and you can even see some bits of the 8 series in the profile. It gets a long wheelbase with short over hangs to bring out the flowing coupe roof more profusely. There are two 'character' lines on the car, placed lower than usually seen on a BMW. 
The concept wears 21-inch wheels featuring 3D-effect alloy rims and the wing mirrors have been made out of a single piece of aluminum. At the rear, there's a chunky diffuser with sculpted twin exhausts and an even chunkier rear bumper. The LED tail lamps are quite identifiable with BMW's traditional L-shape but feature a new 'heartbeat' design.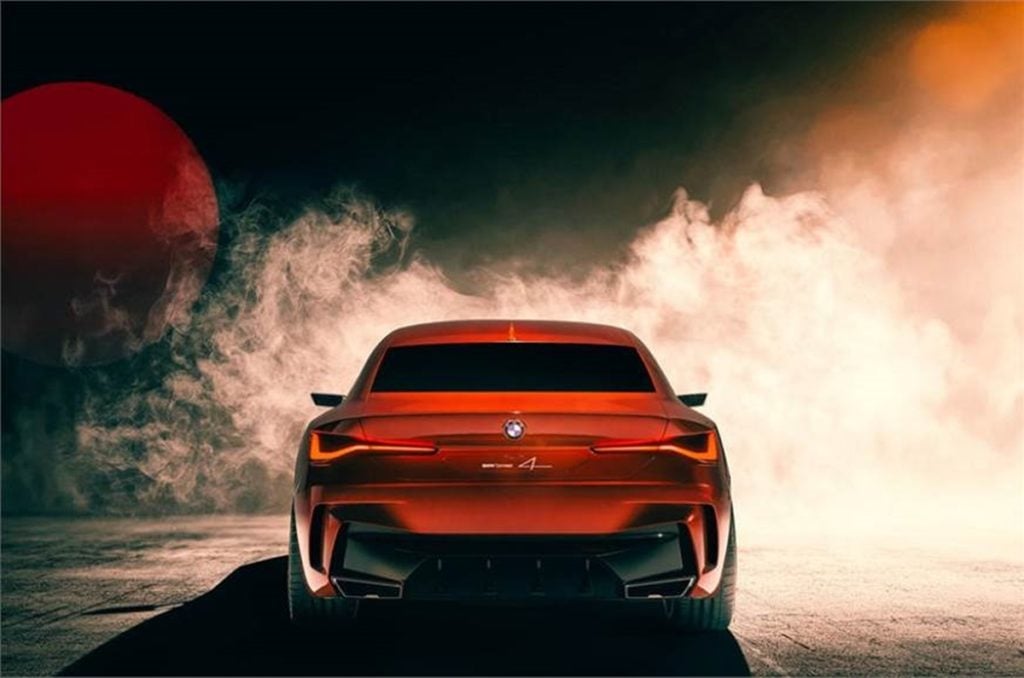 Also Read : 2020 Land Rover Defender Finally Unveiled at Frankfurt!
This, however, is an exterior only concept and there are no technical details that BMW has revealed about the upcoming 4 series coupe. However, camouflaged prototypes have been spotted testing several times on international roads and what we do know so far is that it will be based on BMW's CLAR architecture which supports both rear-wheel and all-wheel drive.
Also Read : Mercedes-Benz Unveils the Vision EQS at Frankfurt Motor Show!
The engines are expected to be similar to the ones offered on the 3-series. There will be a range of 2.0 Liter four-cylinder and 3.0 Liter six-cylinder petrol and diesel engine options with a plug-in hybrid variant also likely on the cards. A new M4 is also under development, although the production coupé will be followed by a convertible and then a four-door 4 Series Gran Coupe. Back home, BMW does offer the 4-Series Coupe in India but only in the top-spec M4 guise. With this new-gen 4 series, BMW could introduce more body styles here in India as well.