BMW India has introduced the BMW Driver Training programme in India for BMW customers and prospects. Initially, the BMW Driver Training programme will be conducted in Delhi NCR and Chennai from February to March 2012. BMW India dealerships in Delhi, Gurgaon and Chennai will identify BMW owners and prospective buyers who are interested in participating in the BMW Driver Training programme. Drawing on the extensive experience and in-depth expertise, instructors take the customers through various driving techniques starting from basics such as the correct seating position and steering wheel posture to the appropriate steering technique, avoidance manoeuvres, emergency and target braking, dynamic lane changes and deliberately induced understeering or oversteering on bends.
Through the BMW Driver Training programme, drivers are able to get a better feel of how to react calmly in unexpected situations. By practicing a range of safety exercises; and dynamic techniques in the BMW Driver Training programme, customers experience both Sheer Driving Pleasure and develop an expert control over the vehicle.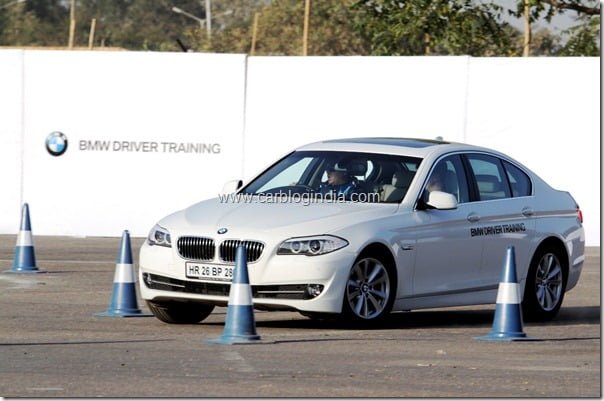 image – BMW India Driving Training Programme
Dr. Andreas Schaaf, President, BMW Group India said,
"BMW Driver Training is a signature training programme to improve the driving skills, handling, reaction time and awareness of BMW customers. The aim was, and remains, to provide an opportunity to know the capabilities of a BMW better and experience the superior BMW technology. The BMW Driver Training programme is designed to help customers to overcome potential hazards in day-to-day driving. BMW Driver Training programme focuses on the challenges posed everyday on the road. It helps the driver to retain composure and remain clear headed, as well as apply the knowledge in critical situations. BMW Driver Training programme provides the ideal foundation for increasing the necessary self-confidence as well as enhancing the pleasure of everyday driving. With small groups and under the guidance of experienced instructors, the drivers get an excellent basis for developing a confident approach to driving."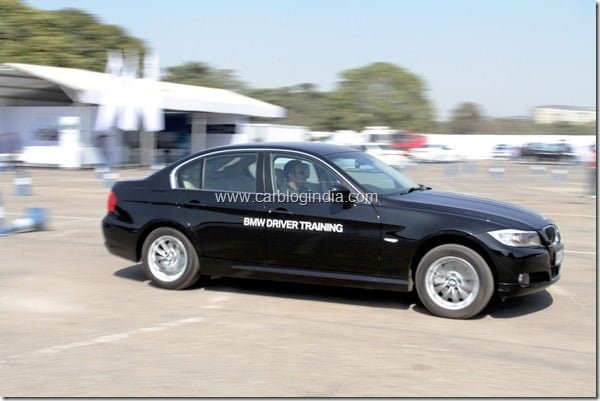 image – BMW India Driving Training Programme
Mercedes Benz India also has a driving program in India but it is a Performance Driving Academy with aim to train drivers to handle and drive high performance cars correctly and safely. The kind of approach between the Mercedes Academy and BMW Driving Training Programme have some level of similarity between them. The trend seems to be a good initiative to bring more refined and safer driving habits in the drivers of these powerful cars.
check out more-
More Related News