BMW has always been known for the great designs it brings to the table for its cars and has just released the images of the concept of their next member to the family, the BMW X4. BMW does not want to call its range of SUVs as SUVs, but instead wants to call them Sports Activity Vehicles and it all started with the X6 which the company touted as a Sports Activity Coupe.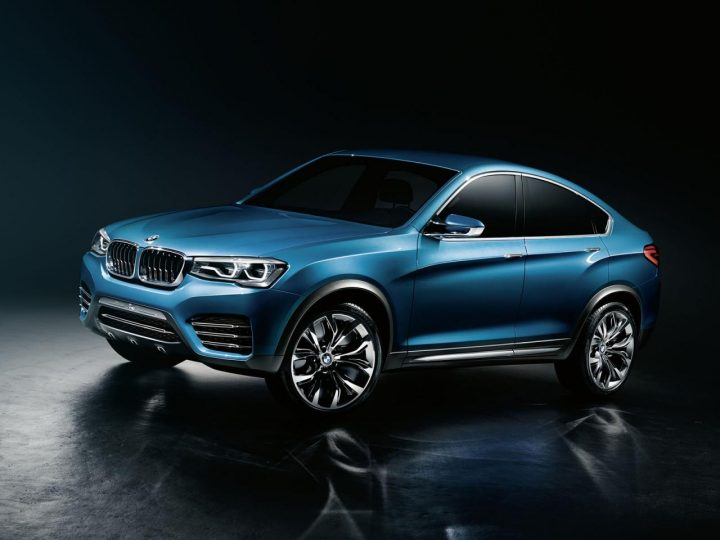 BMW X4 Official Video
Taking the Sports Activity Coupe moniker ahead, the company will launch the BMW X4 which will be a sort of a miniature X6. It will slot between the X3 and X5 and it will join the X series of vehicles from the German company. The X4 looks like a grown up car and has a coupe like styling attached to it. Coupes are known for the performance on offer and the SUVs for their road presence. X4 brings both of them together in one vehicle.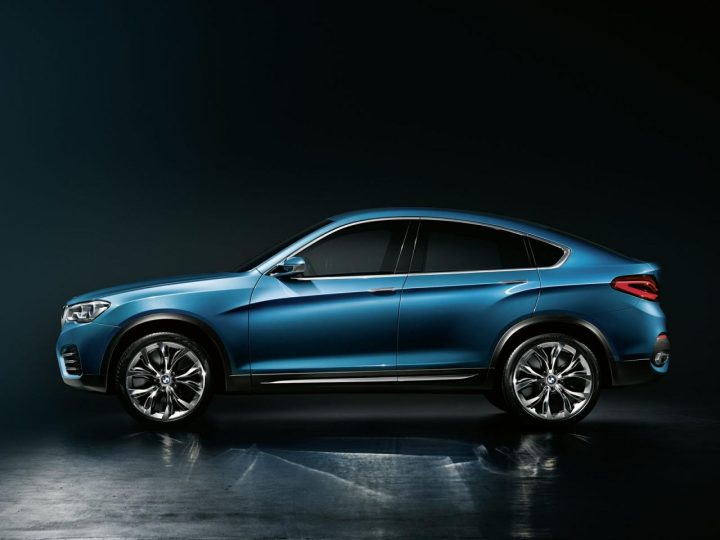 The BMW X4 Concept showcased at the 2013 Shanghai Motor Show comes with 21 inch alloys. The car will have a wheelbase of 2810mm which will be the same as the X3. Seeing the fact that the vehicle looks nothing short of gorgeous, we expect the production model to be similar to the Concept model. The X4 is expected to come with the same engine options as the X3 seeing the fact that X5 and X6 get similar engine options.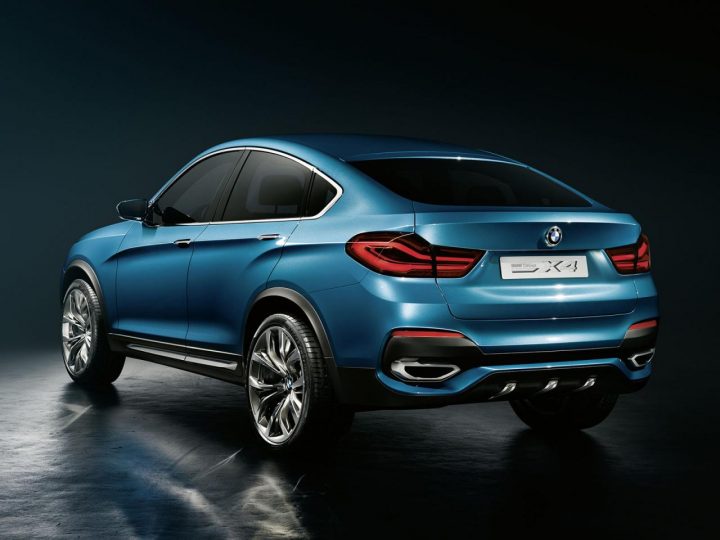 The BMW X4 in its production guise will be launched next year and seeing that the Indians have an affinity for the Beemers, an Indian launch would surely coincide with the global launch. The X4 Sports Activity Coupe will be produced at the Spartanburg facility of the company and India will surely get the car through the CKD route. Do drop in with your comments below to tell us what you think about the BMW X4 Sports Activity Coupe.