The Vantablack colour is specially used for aerospace applications and this colour absorbs most of the light which falls into the surface and converts it into heat.
BMW X6 is a no-nonsense car and its size speaks of itself. Now, ahead of the 2019 Frankfurt Motor Show, the coupe-like SUV will be seen in a new shade, called as 'Vantablack". The BMW X6 Vantablack shade makes it the darkest car in the world.
Yes, we kid you not. The BMW X6 Vantablack will surely grab some attention because of the unique paint shade. The shade simply diminishes any three-dimensional from the SUV setup and looks completely flat.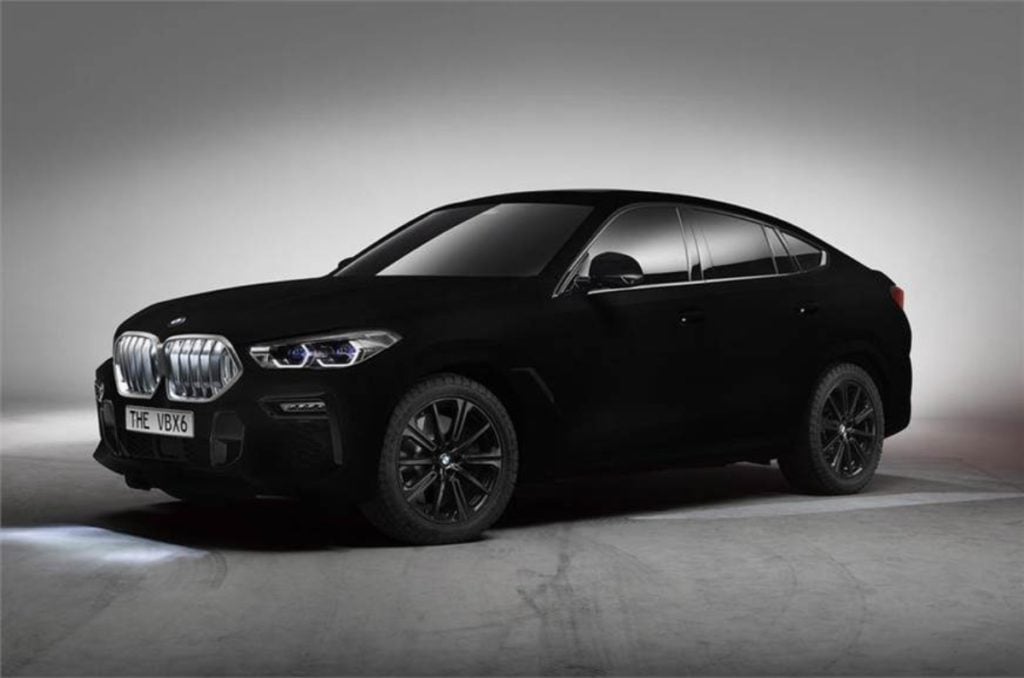 If you'd notice, then the BMW X6 packs some curves onto the sides, sharper front ends and aggressively looking rear tailgate. Now all of this will be hidden, thanks to the light-eating paint shade, the Vantablack. The visuals are such that it looks like one is staring at the black hole.
Also Read: 2020 Mercedes GLE Coupe Unveiled; India Launch Expected Soon
So will be the car visible at night, at all? Yes, the BMW X6 will be visible however it now adds a little bit of drama to the front and rear end. The large lit up kidney-shaped grille, signature laser headlamps and LED taillights keeps up the visual appeal of the SUV.
Now speaking of this particular paint shade Vantablack, then it was first designed for space purposes only. Vanta stands for 'Vertically Aligned Nano Tube Array'. The layman meaning is that, any light that hits the surface painted in this colour is easily absorbed and converted into heat.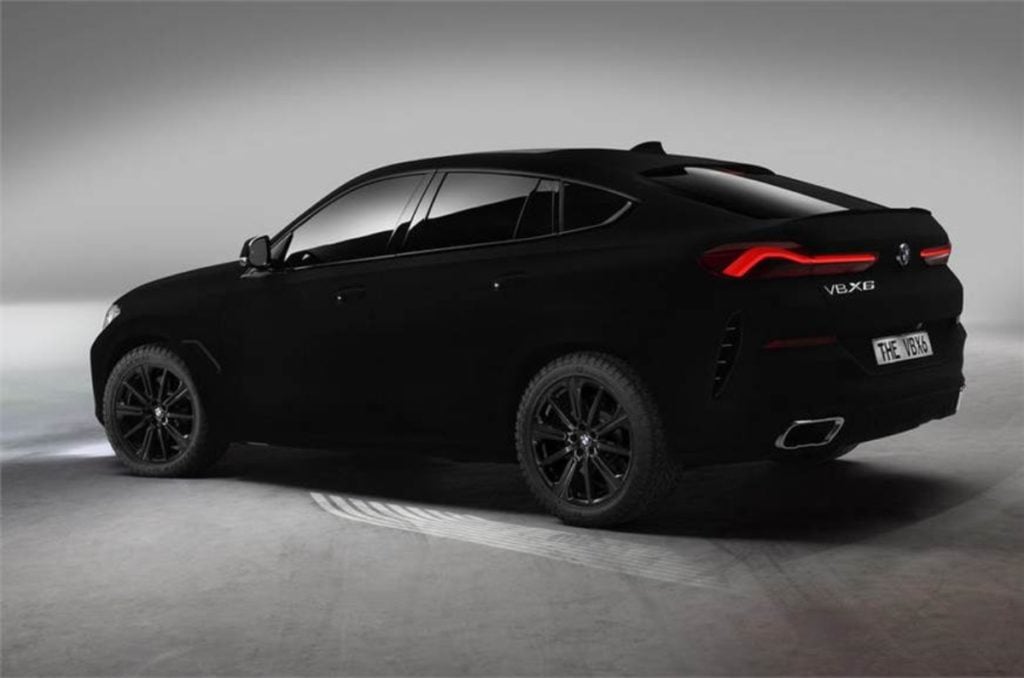 Hussein Al Attar, the model's designer expressed his views and said, "Internally, we often refer to the BMW X6 as "The Beast." I think that says it all. "The Vantablack VBx2 finish emphasises this aspect and makes the BMW X6 look particularly menacing.
Moreover, the BMW X6 has always been the most provocative and in-your-face model in our portfolio. So why not emphasise this even further, with a finish that simply captivates the viewer's attention?"
Also Read: BMW X5 Plug-in Hybrid Offers A Range Of 65-75 km On Sole Electric!
That said, the mean-looking SUV will be showcased at the Frankfurt Auto Show and let's see how it stands with the rivals. The most logical comparison of the BMW X6 is the Mercedes GLE Coupe AMG.