Showcased at the Frankfurt Motor Show this year, the BMW X8 concept might turn into reality by 2020. Upon launch, this will be their flagship model in the SUV lineup and will host their latest technologies and most powerful of the engines. The BMW X8 will host a coupè like roofline and will compete with the Range Rover, upcoming Audi Q8, Bentley Bentayga, Lamborghini Urus and Rolls-Royce Cullinan.
Our friends at Autocar India reported that BMW's head of development, Klaus Fröhlich, wouldn't confirm plans to push BMW into an even higher price segment with the X8, but he did say such a car was under evaluation and the idea of it held strong appeal.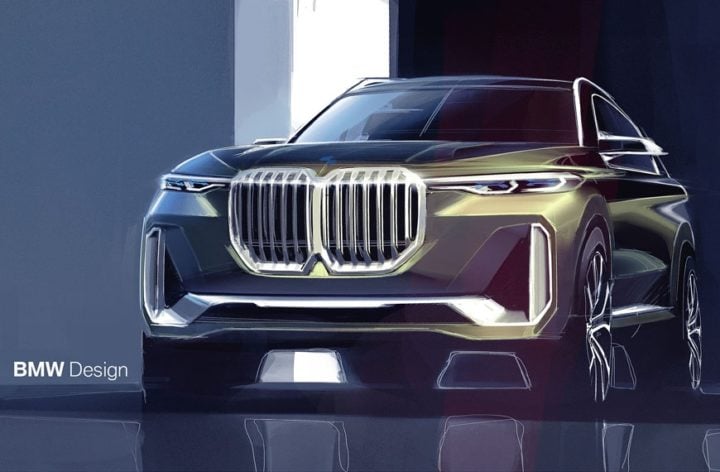 Further commenting on the same "The sector is growing fast, so there will be opportunity," said Fröhlich. "It is early to talk about X8, but one of the first decisions I made when I worked on product strategy was to take the X5 and make the X6. Everyone said it was not necessary, but it worked. Now we have the X2, X4 and X6 internationally. They are emotional and sporty derivatives that work for us.There is room for X8 – especially in markets like China – but there are no decisions yet. Each car must have a distinct character, and these are the sort of areas that take time to evaluate."
It is to be believed that the company's in a dilemma about whether the X8 should be a coupè form of the X7 which was unveiled at the 2018 Frankfurt Motor Show and would go on sale in 2018 or on a long wheelbase version which allows for enough space to incorporate the swooping roofline.
The wheelbase, be it short or long, the SUV will have 4 or 5 seat configuration and the company's main focus will be bathing its customers in luxury rather than outright practicality.
While most are favouring the long wheelbase version, it adds, even more complexity to the project as the X8 will be built on a hybrid mix of BMW's CLAR modular platform, which underpins the company's X lineup and the Rolls-Royce Cullinan's aluminium structure to get the desired strength and rigidity.
The X8 is most likely to share its powertrains with the X7 and the prime markets for this product will be Russia, China and the middle east. The same directs us to believe that initial offering could host a high-powered gasoline engine like the 6.6-litre V12 that currently does its duty in the 7 series or might get a hybrid powertrain like the one on the 740e xDrive which gets a 2.0-litre engine working in conjunction with electric motor and would give the X8 an electric-only range of about 160kms.
Readers Rating

Rated 3.8 stars




3.8

/ 5 (

Reviewers

)

Excellent
---