The enthusiasm towards sports bikes and sports cars has increased over the past couple of years. In fact now-a-days buyers are not reluctant anymore when buying a good performance machine but the problem still remains, where to drive your sports bike or sports car?
If you are in Delhi, you actually don't have enough good roads to drive and even if you come across any, it is definitely not safe for you as well for other commuters when pushing your vehicle to its limit. This does disappoint us sometimes but soon it may not be as disappointing as it is now.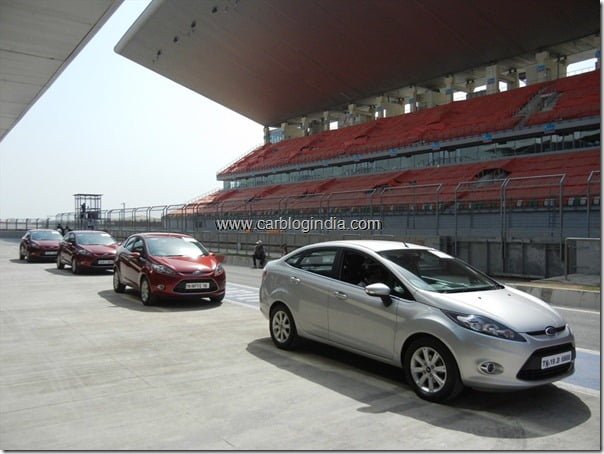 Buddh International Circuit, the only available circuit for conducting motorsports like Formula One races and other private motoring events, is soon going to conduct track days for general public. Oh yes it is true- Jaypee Sports International Limited is going to launch 'Open Track Day' where you will get to drive your performance car or bike on this amazing track for a fee.
All You Need To Know About BIC Open Track Day
BIC will conduct 6 such track days in a year, with the first one taking place on April 22nd 2012
Each track day will be divided into 4 sessions
3 sessions will be reserved for Cars while 1 session for Motorcycles
Sessions will be organized from 6 am in the morning to 7 pm in the evening(Approximately 3 hour for each session)
Every session can allow up to 30 participants participate, so on a track day at most 120 participant can register
Budd International Circuit Track Day Fee
For cars, the cost for participating in a single session is Rs. 8500.
On booking all the three car sessions, the participant will only have to pay Rs.20,000(discounted price)
For bikers, the session would incur a cost of Rs. 6000
The registration will open next week and the form will be made available on the official website of Jaypee Sports.
check out more –
More Related News