The Indian dream of high-speed mobility at a reasonable rate is shaping up to become a reality. Thanks to the recent development of Indo-Japanese relations, Japanese bullet train-Shinkansen is coming to India. It is well known for its safety, punctuality and speed. The bullet train in India will bring a new high-speed medium for transportation. This high-speed project was jointly inaugurated by our honourable Prime minister Narendra Modi and Japanese Prime minister Mr Shinzo Abe, which will link Ahmedabad to Mumbai. The Indian railways and Japanese firm, Shinkansen Technologies, will work jointly on the bullet train project. The whole project would involve a whopping investment of ₹1.1 lakh crore. Out of the total expenditure, 81% will be funded by Japan, as a soft loan at a rate of 0.1% with repayment due over a period of 50 years. So here's all you should know about this new project-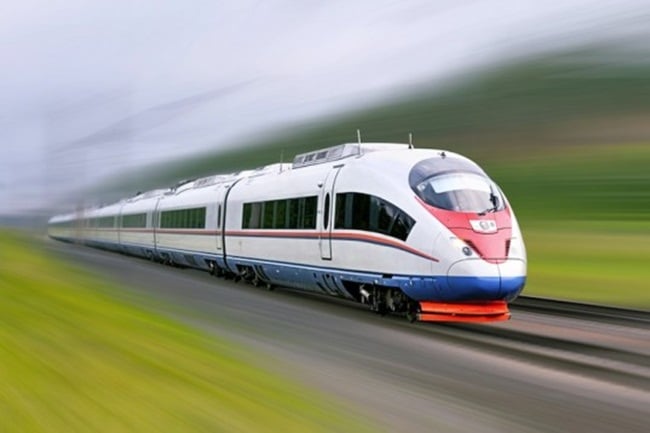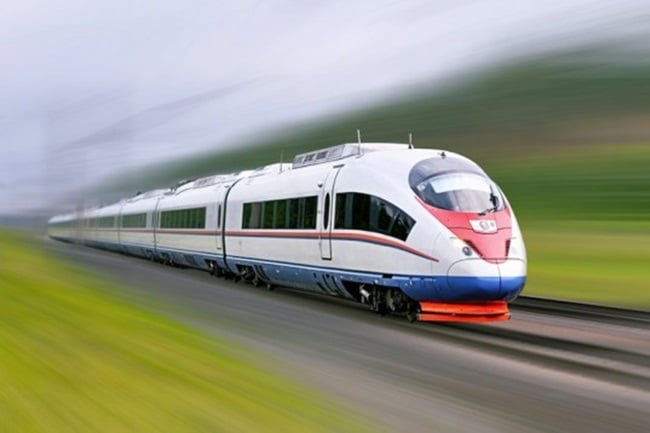 ALSO SEE- Hyperloop for India
Bullet train in India – Launch Date
The joint venture between Indian Railways and Shinkansen Technologies is expected to launch in August 2022. It was inaugurated jointly by both Prime Ministers of India and Japan- Narendra Modi and Shinzo Abe respectively. It will take at least 5 years for everything to become a reality.
Bullet train in India – Initial Cost
For the bullet train to become a reality, it would take an estimated ₹1.1 lakh crores or 17 billion USD. The first bullet train corridor will be from Ahmedabad to Mumbai and it would be partly funded by Japan. Japan will finance 81% of the project as a soft loan with a rate of interest at 0.1% which has to be repaid over 50 years which sounds tempting. But considering the given difference between inflation between India and Japan, the Japanese Yen is projected to appreciate against the Indian Rupee. Over the loan repayment period, this inflation difference will wipe out the low-interest rate gains. The project will be jointly operated by the Indian Railways and Japanese firm Shinkansen Technologies. This is considered a great move to build the Indo-Japanese strategic alliance. The project is expected to finish by 2022 and will be available to the public later in 2022.
Bullet train in India – Route
For the first bullet train route, Mumbai-Ahmedabad route was chosen because of Mumbai's economic prowess. This route is 508 km long and the bullet train is expected to cover this distance in a matter of 2 hours. This corridor will have 12 stops and will also go through the Arabic ocean, near Thane.The train will travel at a speed of 350kmph and will maintain an average speed of 250kmph on this corridor. It is expected to carry at least 750 people in 10 of its coaches.
Bullet train in India – Speed
Japanese Bullet train, the Shinkansen is known for its speed. The Shinkansen can travel at a maximum speed of 321kmph. Additionally, the train is also known for its punctuality and safety. The train is well equipped with sensors and can even withstand the effects of an earthquake. The train is also known for its timeliness with a maximum lag duration of less than 1 minute.
Bullet train in India – Fare
Indian Railways is planning to launch the first corridor latest by 2022. The fare for Ahmedabad-Mumbai corridor will be relatively cheap to encourage more commuters to opt for bullet trains. It is expected that it will be cheaper than a flight ticket and will cost somewhere in the neighbourhood of ₹3000 but can go upwards of ₹5000. But initially, the fare will cost substantially low.
Bullet train in India – Comparison
Japanese Shinkansen is one of the few major bullet train platforms of the world. There are many bullet trains that run on a different design, use a completely different technology and come with best in class safety features.  To name a few we have TGV from France, CRH 380A from China, ICE 3 from Germany, Talgo in Spain and many others in different parts of the world. What sets Shinkansen apart from others is the system's technological advancements.
The Shinkansen Bullet Train system is known for its safety and punctuality. It has a lag record of less than a minute and has safety sensors that can sense an earthquake. In case of an earthquake, the Shinkansen slows down the train and eventually stops it until the tremors stop. It has a record of having zero casualties during its 50-year run and has also withstood the Great East Japan Earthquake of 2011.
Bullet train in India – Verdict
Bullet Train in India is a promising venture which has a lot to offer than it meets the eye. It will promote Make in India campaign to such a level that in the coming future we might become an exporter of bullet train parts or even a fully manufactured train unit. This project has a lot of opportunities to offer with high stakes, but only time will tell, how this distant project will shape up to be.
For more automobile news, stay tuned to carblogindia.com