When it comes to purchasing a new car, the options seem endless. From the latest models fresh off the assembly line to pre-owned vehicles that have already had a few owners, there's a wide spectrum of choices. One option that often flies under the radar is buying a demo car. But what exactly is a demo car, and is it worth considering for your next vehicle purchase? In this comprehensive guide, we'll explore the ins and outs of demo cars, how to buy them in India, their advantages and disadvantages, pricing differences compared to new cars, important considerations, and some top recommendations for demo cars to buy in India.
You may also like: Should You Buy Used Luxury Car in India? Pros and Cons
What is a Demo Car?
A demo car, short for "demonstration car," is a vehicle that has been used by a dealership for test drives and promotional purposes. These cars are typically placed on the showroom floor or used for test drives by potential customers. Since demo cars accumulate some mileage and may have minor wear and tear from these test drives, they are often offered for sale at a significant discount compared to brand-new cars.
How to Buy Demo Cars in India?
Purchasing a demo car in India is a straightforward process, and it's similar to buying any other vehicle. Here are the steps to follow:
Research: Begin by researching the make and model of the demo car you're interested in. Check multiple dealerships and their websites to compare prices and available options.
Visit Dealerships: Visit various dealerships in your area to inspect the demo cars in person. Take note of the condition, mileage, and any noticeable wear and tear.
Test Drive: Don't skip the test drive, even for a demo car. It's essential to ensure that the car meets your expectations in terms of comfort, performance, and features.
Negotiate: Just like when buying a new or used car, be prepared to negotiate the price. Demo cars are typically priced lower, but there may still be room for negotiation.
Documentation: Ensure that all necessary documentation, including warranty details, service records, and any additional benefits, are provided by the dealership.
Financing: Decide on your financing options, whether you'll pay in full, finance through the dealership, or secure a loan from a bank or credit union.
Finalize the Deal: Once you are satisfied with the price and terms, finalize the deal, complete the paperwork, and take possession of your demo car.
You may also like: Which is Best Audio System for Car in India 2023?
Are Demo Cars Worth Buying in India?
The decision to buy a demo car depends on various factors, including your budget, preferences, and priorities. Here are some reasons why demo cars can be worth considering: When evaluating the worthiness of purchasing demo cars in India, the answer lies in recognizing the distinctive advantages they present. Demo cars, often referred to as test-drive vehicles, become available for sale under specific circumstances:
New Model Arrivals:

When a new generation of a vehicle model is introduced, dealerships frequently replace their demo cars.
This presents an opportunity for buyers to acquire a nearly-new vehicle with the latest upgrades.

Facelift or Minor Changes:

In cases of minor updates or a facelift to an existing model variant, dealerships might opt to replace their demo car.
This means you can purchase a car that remains current but at a more favorable price.

Premium Car Brands:

Premium car dealerships routinely refresh their test drive fleet, even in the absence of significant model changes.
In such instances, dealerships offer these demo cars for sale, providing customers with the chance to own a well-maintained vehicle at a more affordable price than a brand-new one.
However, the process of finding the ideal demo car isn't always straightforward, and availability can be limited. It's essential to remain vigilant for these opportunities, as they can represent a savvy approach to acquiring a high-quality vehicle without exceeding your budget. So, should you consider buying demo cars in India? In the right circumstances, you can.
You may also like: How to File a Complaint Against an Incorrectly Issued Traffic Challan
Advantages of Buying Demo Cars
1. Significant Cost Savings:
Demo cars are typically priced lower than new cars, offering substantial savings without compromising much on quality.
2. Minimal Depreciation:
Since demo cars have already depreciated due to their initial use for test drives, you won't experience the same rapid depreciation as with a brand-new car.
3. Manufacturer Warranty:
Most demo cars come with the remainder of the manufacturer's warranty, ensuring that you have coverage for unexpected repairs.
4. Well-Maintained:
Dealerships generally keep demo cars in excellent condition, performing regular maintenance and addressing any issues promptly.
5. Availability of Latest Features:
Demo cars often feature the latest technology and safety features, providing you with a well-equipped vehicle.
6. Transparency:
You can assess the condition of the demo car before purchase, as it has been available for test drives.
You may also like: How to Keep Rats and Rodents Away from Car in Just Rs 10?
Disadvantages of Buying Demo Cars
While demo cars offer several advantages, there are also some downsides to consider:
1. Limited Selection:
Dealerships may have a limited selection of demo cars, so you may not find the exact make and model you desire.
2. Higher Mileage:
Demo cars may have higher mileage than a brand-new car, which can affect their long-term value.
3. Wear and Tear:
Although well-maintained, demo cars may have minor cosmetic wear and tear from test drives.
4. No Customization:
You won't have the option to customize the car's features or specifications, as you would with a new car order.
Price Difference Between Demo Car and New Car
The price difference between a demo car and a brand-new car can vary significantly depending on the make, model, and dealership. On average, demo cars are typically priced 10% to 20% lower than their new counterparts. However, this discount can be even more substantial for certain models or during dealership promotions. Here's an analysis of some key factors influencing the price gap:
Considerable Savings Overall:

Demo cars typically feature a significantly reduced price tag in comparison to their brand-new counterparts.
Buyers can anticipate substantial savings, making them an attractive option for those mindful of their budget.

Category-Specific Pricing:

The make and model of the car are major determinants of the price differential.
Premium vehicles tend to offer more substantial savings, adding to their allure.
The mileage accumulated by the demo car is a critical factor in price variation.
Additional features or enhancements equipped in the demo car can sway the price gap.
A higher number of features may lead to a slightly wider price disparity.

Segment-Specific Differences:

The price discrepancy is not uniform across all car segments.
Demo cars in the premium segment often exhibit significantly lower prices, potentially resulting in savings ranging from ₹5 to ₹7 lakhs when compared to purchasing a brand-new counterpart.
In the case of economy cars, the price difference may be less pronounced, with potential savings of approximately ₹1.5 to ₹3 lakhs.

Negotiation Opportunities:

Buyers typically have room for negotiation when acquiring a demo car.
Dealerships frequently provide initial price quotes that are open for further discussion.
Skillful negotiation can lead to additional cost savings, making the deal even more advantageous.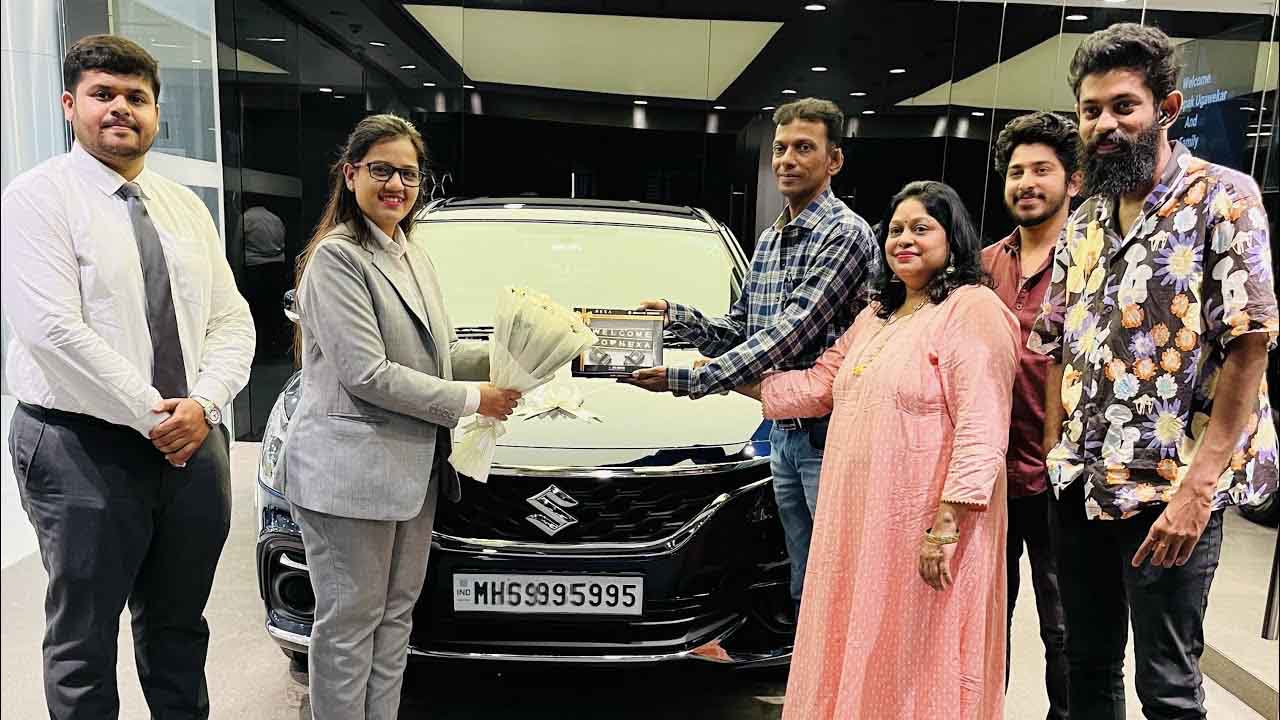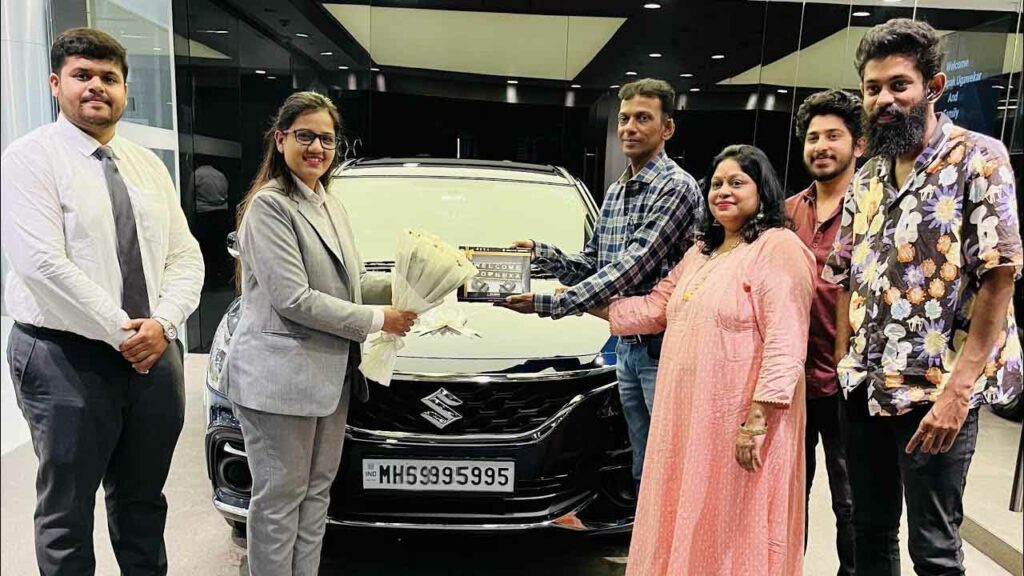 Things to Keep in Mind When Buying Demo Cars
Before making your final decision, here are some essential factors to keep in mind when buying a demo car:
Warranty: Verify the remaining warranty and any extended warranty options.
Vehicle History: Ask for the vehicle's history, including service records and accident reports.
Mileage: Check the mileage on the demo car, as it can affect its long-term value.
Condition: Inspect the car thoroughly for any signs of wear and tear.
Negotiation: Be prepared to negotiate the price, just as you would with any other car purchase.
Compare Prices: Compare the price of the demo car to the cost of a brand-new one, factoring in the features and warranty.
Resale Value: Consider how the purchase will affect the car's resale value in the future.
You may also like: How to Fix Car Glass Scratches at Home?
Best Demo Cars to Buy in India
If you're considering buying a demo car in India, here are some popular options across various segments:
Maruti Suzuki Baleno: A top choice in the premium hatchback segment known for its efficiency and features.
Hyundai Creta: A popular compact SUV with a comfortable interior and advanced technology.
Honda City: A well-known sedan offering a blend of style, comfort, and performance.
Toyota Fortuner: A robust and reliable SUV with a strong presence on and off the road.
Tata Nexon EV: An electric SUV with a spacious cabin and eco-friendly credentials.
Conclusion
Buying a demo car in India can be an excellent way to enjoy significant cost savings while still getting a vehicle in excellent condition with the latest features. However, it's crucial to do your due diligence, inspect the car thoroughly, and weigh the advantages and disadvantages before making your decision. With the right research and negotiation, a demo car can be a smart choice for your next vehicle purchase.
Frequently Asked Questions (FAQs)
Q1. Are demo cars a good choice for buyers?
A: Demo cars can be an advantageous choice due to their lower price, minimal wear and tear, and often existing warranty coverage. However, it's crucial to conduct thorough research and inspect the specific demo car before making a purchase.
Q2. Is purchasing a demo car in India a worthwhile option?
A: Opting for a demo car in India can prove to be a smart choice for budget-conscious buyers seeking a reliable vehicle with potential cost savings. The decision should be based on a careful evaluation of the pros and cons in alignment with your individual needs.
Q3. How can you identify a demo car?
A: You can discern a demo car by examining its usage history, which is typically available through the dealership. Demo cars generally have low mileage and may exhibit signs of minor wear resulting from test drives.
Q4: What exactly is a demo car?
A: A demo car, a shortened form of "demonstration car," is a vehicle utilized by dealerships for test drives, serving as a means to showcase its features and capabilities to potential buyers.
Q5. Do demo cars come with insurance?
A: Yes, demo cars typically come with insurance coverage. Nevertheless, it is essential to verify the insurance details and comprehensively understand the extent of coverage before finalizing the purchase.
Join us for FREE NEWS Updates on our Whatsapp Community or our official telegram channel.