Buying a pre-owned car in the UAE can be a daunting task, especially with a wide range of options available. Here are 3 things to keep in mind in order to reduce your hassle while buying a used car. 
Identifying the Regional Specs of the Pre-Owned Car in UAE
First things first, it's very important to see the region from where the car belongs to. The used car market in the UAE is very open. Thanks to the low import duties, cars from different parts of the world make it to the country. Certain vehicles in high demand often get flooded with examples from countries like the USA. 
You may also like: Dubai Police Induct 100 Audi EVs into Their Exotic Car Fleet
Imported spec vehicles, while not inherently problematic, often raise concerns due to their origins. In many instances, these imported spec vehicles are salvaged vehicles, having been declared total losses in their home countries. They are usually acquired at remarkably low prices, transported to the UAE, undergo extensive repairs, and are subsequently put up for sale.
Primarily, cars from North America or Canada fall into the category of vehicles that have undergone significant repairs before reaching UAE shores. In contrast, imports from European countries, Japan, and even Korea tend to have cleaner histories, offering buyers greater peace of mind regarding their vehicle's past.
You may also like 5 Made-In-India Bikes You Can Buy In UAE!
Getting the Vehicle Tested before Buying
This leads us to another crucial consideration: when you've identified a car you're interested in, it's essential to have it thoroughly examined. A comprehensive test can be conducted at the nearest RTA office or a vehicle testing center. While this examination typically costs between 450-600 Dirhams, it is a prudent investment that can potentially save you a significant amount of money by uncovering any hidden issues with the vehicle.
Alternatively, there are reputable garages that offer inspection services at competitive rates, providing another avenue for ensuring the car's condition and reliability before making a purchase decision.
You may also like: How Much Does an Indian Taxi Driver Earn in Dubai?
These inspections play a crucial role in pinpointing potential problems with the vehicle. They can uncover structural damage, engine issues, or electrical component malfunctions, among other things. It's worth emphasizing that a car with structural damage or a damaged windshield will not be eligible for registration until these issues are rectified. So, these inspections not only help you make an informed purchase but also ensure compliance with registration requirements.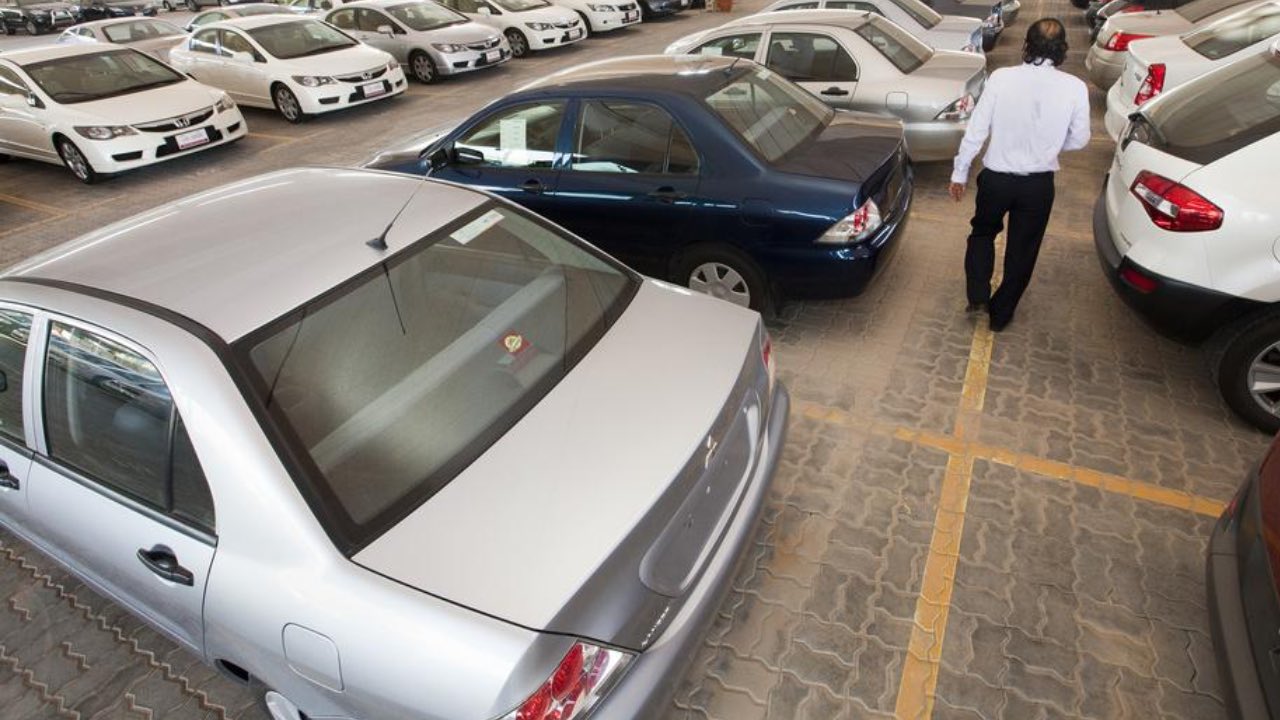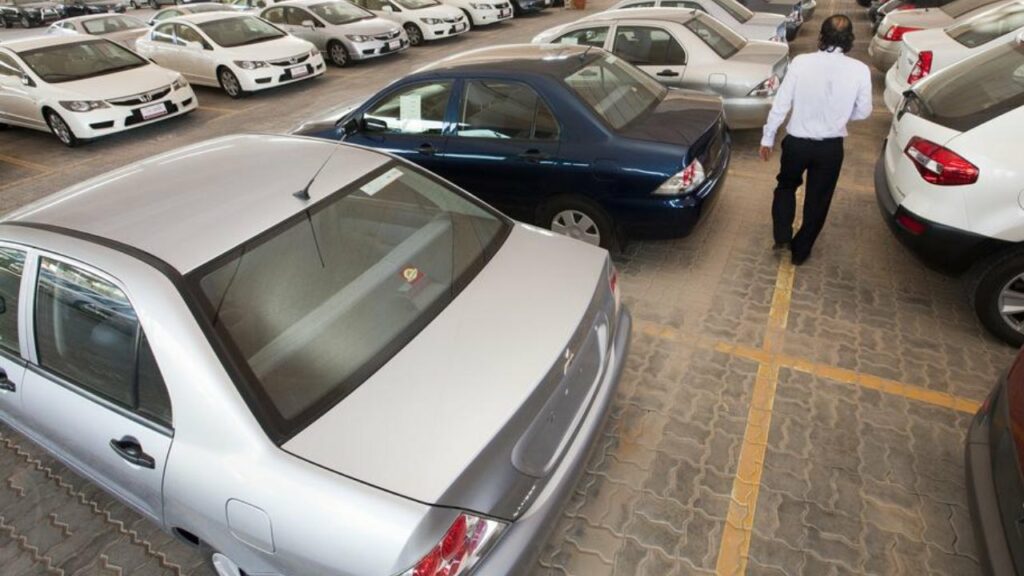 Insurance for the Car
Another critical aspect to consider when buying a pre-owned car in the UAE is insurance. The type of insurance you need depends on the age and specifications of the vehicle. For relatively new cars that conform to GCC (Gulf Cooperation Council) specifications, comprehensive insurance is mandatory. This comprehensive coverage provides a higher level of protection, encompassing not only damage to your vehicle but also liability coverage for third parties and their property.
You may also like: Dubai Man Quickly Compares Toyota Land Cruiser and Nissan Patrol
However, if your used car is older or doesn't meet GCC specifications, third-party insurance may be sufficient. Third-party insurance primarily covers liability for any damage or injuries you might cause to others or their property. But it does not typically cover damage to your own vehicle. Once insurance is done and uploaded onto the system, you can get the car registered.
Join us for FREE NEWS Updates on our Whatsapp Community or our official telegram channel.