Dubai Police have incorporated 100 Audi EVs into their fleet. There is plenty of news on the internet about the famed car collection of the Dubai Police. They have some of the most expensive and fastest vehicles in their fleet. In fact, it is one of the most prominent Police departments in the world when it comes to incredibly luxurious automobiles and motorcycles. Now it seems like Dubai Police is transitioning to electrified cars. This latest purchase order is a clear indication of that. Here are the details.
You may also like: Indian Vlogger Details Tesla-Rivalling Hyundai Ioniq 6
Dubai Police Buy 100 Audi EVs
As per the information online, Dubai Police bought 100 Audi RS e-tron GTs from Al Nabooda Automobiles at the Dubai Police Officer's Club. These both parties signed an agreement on Monday at a ceremony attended by senior officials. These EVs sport the green and white colours which are the colours of the Dubai Police. Maj Gen Al Ghaithi said in a statement, "Supporting the force's fleet will enhance the security and traffic operations in the city. These cars have the latest technologies and high level of performance to serve traffic movement and safety on major roads."
You may also like: 3 Reasons Why Tesla Cybertruck Could Face Further Delay
Specs
The Audi e-tron GT is one of the most successful products in the lineup of the German luxury carmaker. There is a colossal 83.7 kWh lithium-ion battery sending power to all four wheels via a dual electric motor setup. the total power output is a whopping 522 hp in the GT trim and 637 hp of peak power in the RS version. There is a 2-speed rear transmission with the first gear for the launch and the second gear for maximum efficiency. The acceleration from 0 to 96 km/h in just 2.9 seconds. This makes it one of the fastest EVs in the world.
You may also like: Tesla Gets Class Action Lawsuit for Alleged Unlimited Free Supercharging Claim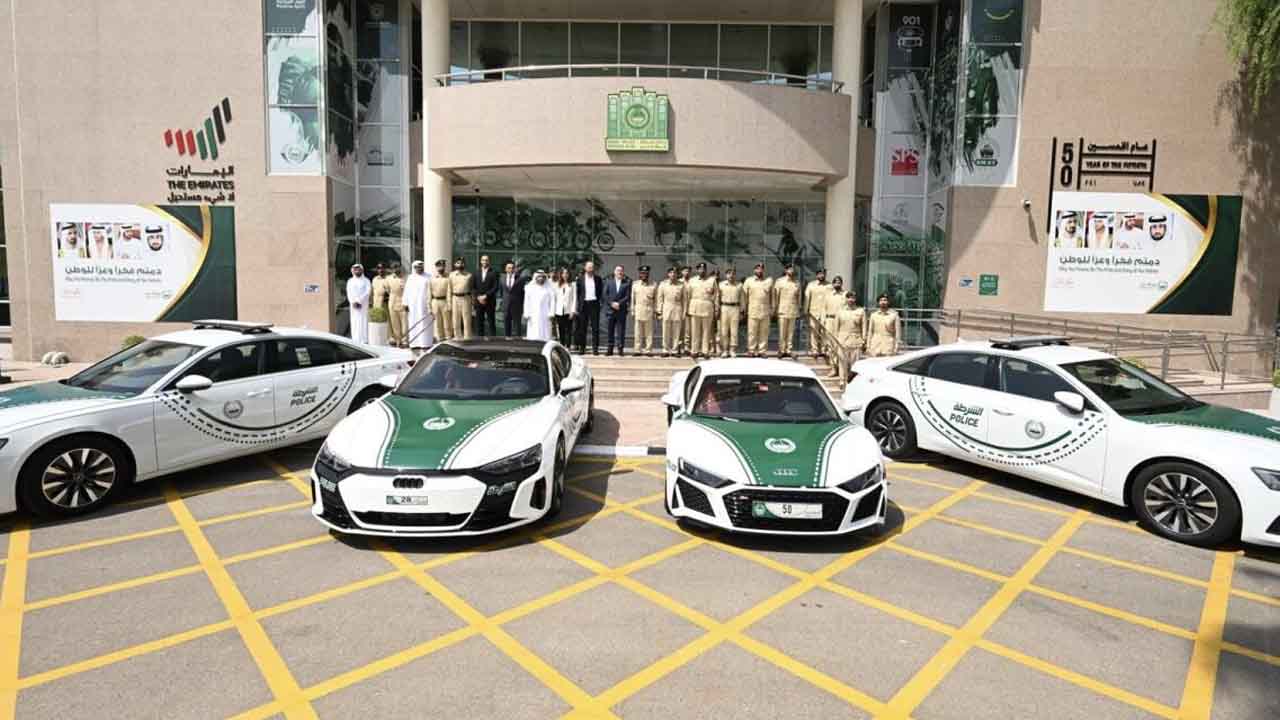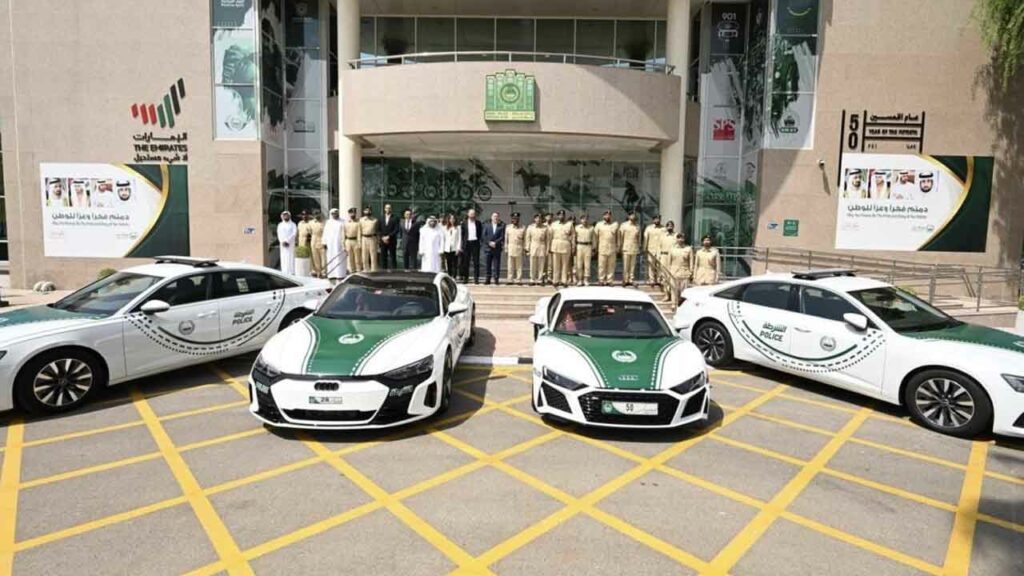 You may also like: Why is China Banning Teslas? – EXPLAINED
What We Think
We appreciate the fact that Dubai Police always stays ahead of the competition when it comes to the convoy. There are already cars like the Lamborghini and Bugatti in the fleet of the Police department. However, in reality, we think that these are more for show rather than practicality. Sure there will be usage of these vehicles. But we are not sure if maintaining these will be all that affordable. Moreover, Police vehicles need to be rugged for various emergency scenarios. Chasing criminals in luxury EVs might not be the best idea.
Join us for FREE NEWS Updates on our Whatsapp Community or our official telegram channel.