We have seen big fat Indian weddings millions of times.
But some people have a way of doing things slightly differently.
This latest case shows a groom breaking all the stereotypes associated with extravagant wedding shenanigans.
In a pleasantly surprising turn of events, a groom decided to bring his bride home in his dad's Maruti 800. Yes, you heard that right! While on one side, Indian families end up spending their life's savings on the marriages of their children, this man decided to take a rather untrodden road. And he is getting praised for it. Such cases represent a rather unique side to the alternatives that one has of conducting marriage ceremonies without giving in to the pressure of society. Here are the details.
You may also like: Maruti 800 Tries to Cross Hanging Bridge a Day After Morbi Mishap, Locals Send it Back
You may also like: WATCH Sachin Tendulkar Reunite with His First Car, a Maruti 800
Groom Takes Bride Home in Maruti 800
The video has been uploaded by Punjab Nation Tv on YouTube. They encounter a Punjabi groom who has come from Canada to get married in his home. There is a well-decorated old Maruti 800 that belongs to the father of the groom. While talking to him, he mentions that he had the dream of getting married in this car because of the immense value it holds. Being his dad's car, there are a ton of fond memories associated with it. That is the reason why he chose this vehicle instead of a luxury car to be the official car to take his bride home.
You may also like: Maruti 800 With Tractor Tyres is Certainly Taking Things a Bit Too Far
The team also interacted with the bride who looks very happy about this gesture. The interviewer asked, when everyone is trying to hire expensive cars for weddings, how did she feel about going the opposite route. To this, she responded by saying that this gesture represents the kind of person his groom is. He values the roots from where he has come and that is the best part.
You may also like: India's First Maruti 800 Fully Restored, Showcased at Company HQ
Most Show Off Expensive Cars at Weddings
Also, they both address the fact that most people just bring expensive cars for the wedding ceremonies to show off. That is just a pressure of society that people put themselves under. The point of the car is to take the couple back to their home. If it holds such high emotional value, that is even better. This couple was not interested in doing something just to show off which is not actually true. By doing their wedding ceremony in the Maruti 800, they have set a precedent that hopefully, others will follow to take unnecessary expenses off their shoulders. What do you think of this?
You may also like: UP Policeman Chases Bike on Bicycle, Video Goes Viral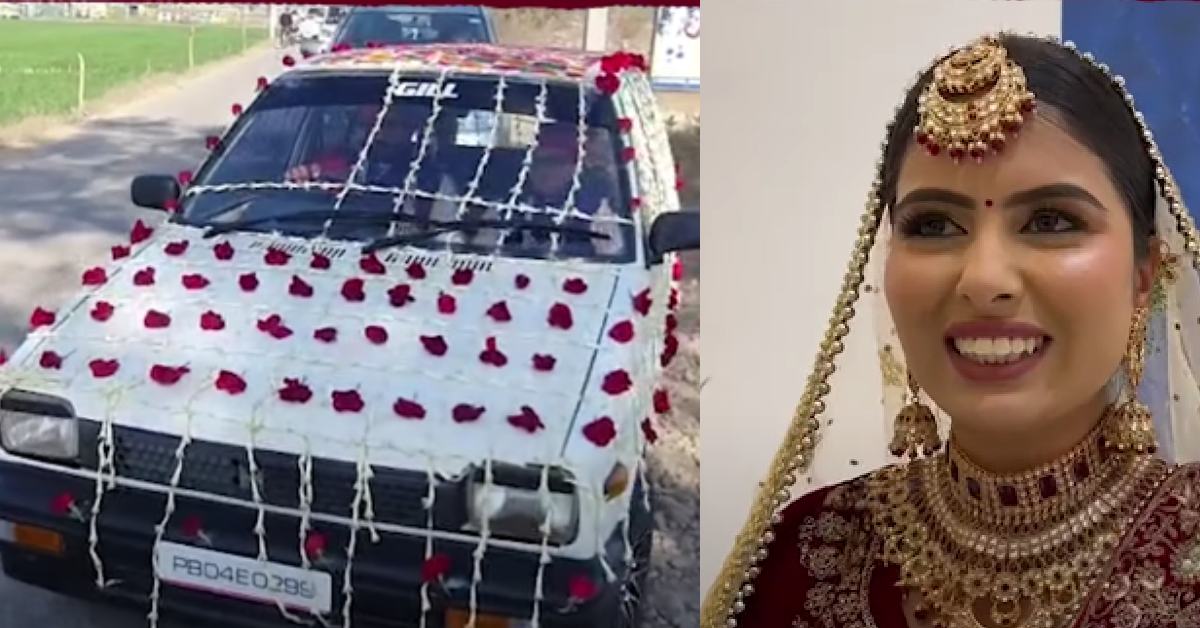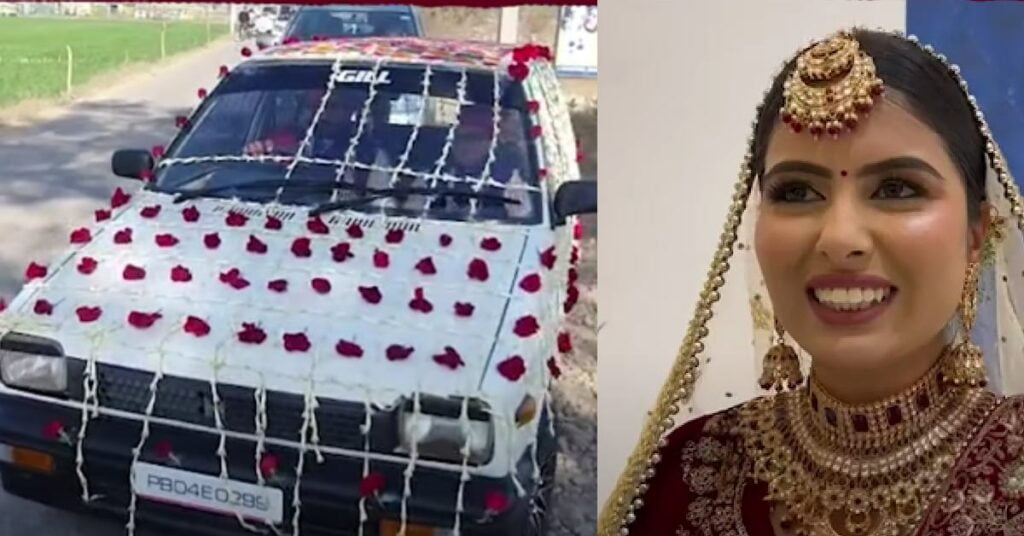 You may also like: Man Uses Harley Davidson to Deliver Milk – Viral Video
Disclaimer- The embedded videos/ external content is/are being used as a convenience and for informational purposes only; they do not constitute an endorsement or approval by Car Blog India of any of the products, services, and /or opinions of the corporation or organization or individual. Car Blog India bears no responsibility for the accuracy, legality, and/or content of the external site or for that of subsequent external videos/ external content. Contact the external publisher for answers to questions regarding its content.
Join us for FREE NEWS Updates on our Whatsapp Community or our official telegram channel.