On the night of 24th March 2020 at 8 PM in his address to the nation, Indian Prime Minister Sh. Narendra Modi has announced a nationwide lockdown for 21 days across India. This lockdown has been announced to prevent the community spread of Covid 19 Novel Corona Virus Infection in India. This is an unprecedented lockdown on a national scale for such a long duration (at least in my lifetime of the past 35 years). There is a natural fear among the Indian citizens about their daily needs supplies like food, medicine and regular consumables which fall under essential items. People are fearful of running out of food, especially families with kids and elderly who need more care during such situations. In this post, we try to clear some of the confusion around these topics and also discuss the fearful situation and some social media messages which suggest that if you go out on your bike or car, the police will impound your vehicle. There are some true and some rumor elements in this information, so let me try to clarify this for you on the basis of the official guidelines document released on the announcement date by the Ministry of Home Affairs, order no. 40-3/2020 (a copy of the same is embedded in this post for your reference).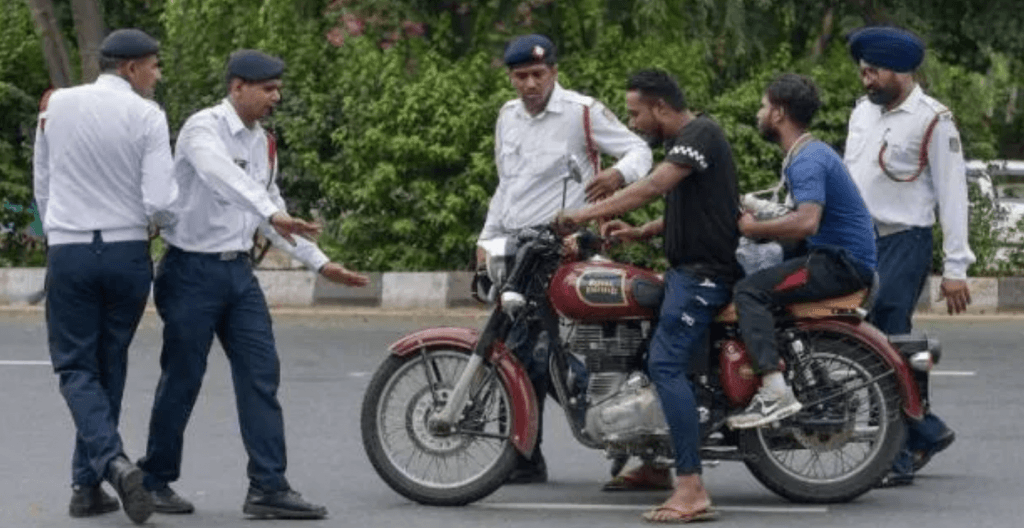 Should You Go Out During Lockdown?
The simple answer to this question is "NO". Absolutely not if you care for your well being and the well being of your family members who live with you in the same house. I say this because Corona Virus is highly contagious through surface contact and fluid contact and you can never be too careful to not touch anything or anyone when you go out, especially in a social setup. So it is highly advised to not go to any temple, social meet, any gathering or even out for your work. There is nothing more precious than your life. But having said that, there might be exceptions, which even the government acknowledges and have given a special exception to this rule, but please note that you MUST NOT EXPLOIT these exceptions because it may mean that government has to let go of these exceptions and change this lockdown to a curfew where these exceptions are no more there. Consider these exceptions as privileges that must be exercised if absolutely necessary.
In What Situations Can You Go Out During Lockdown? Legally
There are exceptions which are clearly mentioned in the order below, I suggest that you read them carefully and thoroughly. What I am discussing here is my interpretation of these orders and I am sharing it for educational purposes only. It should be considered any legal or social advice.
Some of the services have been identified as essential services like groceries, medicines, hospitals, public utilities, fire department, disaster management, police, healthcare, sanitation, electricity, water supply, diagnostic labs, clinics, etc. are exempted from the lockdown. People working directly in these sectors are allowed to continue their services with proper health and hygiene precautions.
The general public, including most private-sector workers (except a few like telephone and Internet providers, TV and print media, broadcast networks etc.) are not allowed to go out for work. People who can work from their homes are allowed to work from home.
Now the situations where you are allowed go out from your home include buying groceries, medicines, availing medical care or taking any patient to a doctor or hospital. But be extremely careful when you go out for these essential or emergency situations so that you don't get in trouble and your vehicle is not impounded. Below are some general rules of thumb to follow in such cases.
Will my bike or car be impounded when I go out and how to avoid it?
As we told you above there are certain situations where you are allowed to go out of your home during the lockdown. But be careful of these tips which we share with you below to stay safe from the Corona Virus infection and also to prevent your vehicle to get impounded by the police.
Never go out in a group. This is more of a common-sense than advice. Police are most likely to stop you and impound your vehicle if they see more than 1 person on a bike or in a car. If you are going out to get groceries or medicines, make sure you carry a shopping bag (jute bag) to show to the cops so that they understand your intent. Go alone, not even two people at a time from the house. If going to a medical store, carry a prescription or doctor's file so that you have proof to show the police if you are stopped and asked to show it. Remember, the intent of the police is to save us and not punish us unnecessarily.
Follow Traffic Rules- This is also more of a common-sense, but if you don't wear a helmet on a two Wheeler, don't wear seat-belt in your car or do any sort of traffic violation, you are not only committing an offense, you are also giving cops a reason to believe that you are irresponsible and the consequences can be harsher than in normal circumstances because of the lockdown. Make sure you have all the required documents, you are driving safe and following traffic rules if you have to ride or drive.
Wear Mask, Carry Hand-Sanitizers and Don't Touch Anything- This will not save you from cops, but if you are following this tip, you are less likely to pick up and spread infection. And as a responsible citizen, you should follow these precautions in these extraordinary times. Also, if you are stopped by Police for random checks, they can also see that you are taking health precautions and are responsible citizens. In such cases, the cops are likely to behave leniently with you.
In What Case My Vehicle Will Be Impounded?
If you are out of your home on your bike or car with someone (who is not a patient or in need of medical care) and you have no legitimate reason to be out of the house, your vehicle will likely be impounded. People resisting police will be dealt with strictly and FIRs can be lodged and they can be arrested as well. The order of the Ministry of Home gives clear guidelines to the police to deal with the situation in a serious and clearly specified manner. Read the above PDF for details. You MUST NOT go out for social or recreational reasons or to entertain yourself. Stay home and do your duty as a citizen to fight against this pandemic of Novel Covid 19 Corona Virus.
Some Positive News
To end this post on a positive note, I must inform you that the lockdown of the past few days (which was initially implemented in 75 districts) has helped to slow down the potential transmission of the disease in India. Also, the home delivery of medicines, food, groceries, and medical equipment is allowed during the lockdown. So I request you to order home delivery of essential items instead of going out to reduce the chances of Covid 19 Viral spread.