It is fascinating to witness the incredible and ostentatious automobile garages of famous celebrities around the world. This time around we have come across to have a sneak peek into the garage of The Weeknd.
The car collection of The Weeknd is simply stunning. The real name of The Weeknd is Abel Makkonen Tesfaye. He was born in Canada in 1990 and is a popular singer, songwriter and actor. At such a young age, he has achieved some really prestigious awards like four Grammy awards, a Latin Grammy award, 20 Billboard Music Awards, two MTV Video Music Awards and more. In this post, we shall take a look at the incredible car garage of the Canadian superstar.
You may also like: Car Collection of Antonio Brown is EXTRAVAGANT
You may also like: Car Collection of Kendall Jenner Will Leave You Speechless
Car Collection of The Weeknd
Cars of The Weeknd
Porsche 911
Mercedes-Benz EQC
Cadillac Escalade
Mercedes AMG GT
Bentley Mulsanne
Lamborghini Aventador SVJ
McLaren P1
Mercedes-Maybach G650
The Weeknd Cars
You may also like: Luxurious Car Collection of American Rapper Future – VIDEO
You may also like: Car Collection of Doja Cat American Rapper is Impressive
Mercedes-Benz EQC
The most unique vehicle in the car collection of The Weeknd is the Mercedes-Benz EQC. It is an electric luxury compact SUV which is gaining a lot of popularity in the modern EV world. There are not too many celebs who own electric cars making Weeknd incredibly unique. It has an 85 kWh battery pack that powers two electric motors to offer an all-wheel drive configuration that Mercedes calls the 4MATIC technology. The total power and torque outputs stand at a cool 408 PS and 760 Nm allowing a 0-100 km/h acceleration time of just 5.1 secs. It has a range of 370 km on a single charge. It has a price tag of $77,000 US.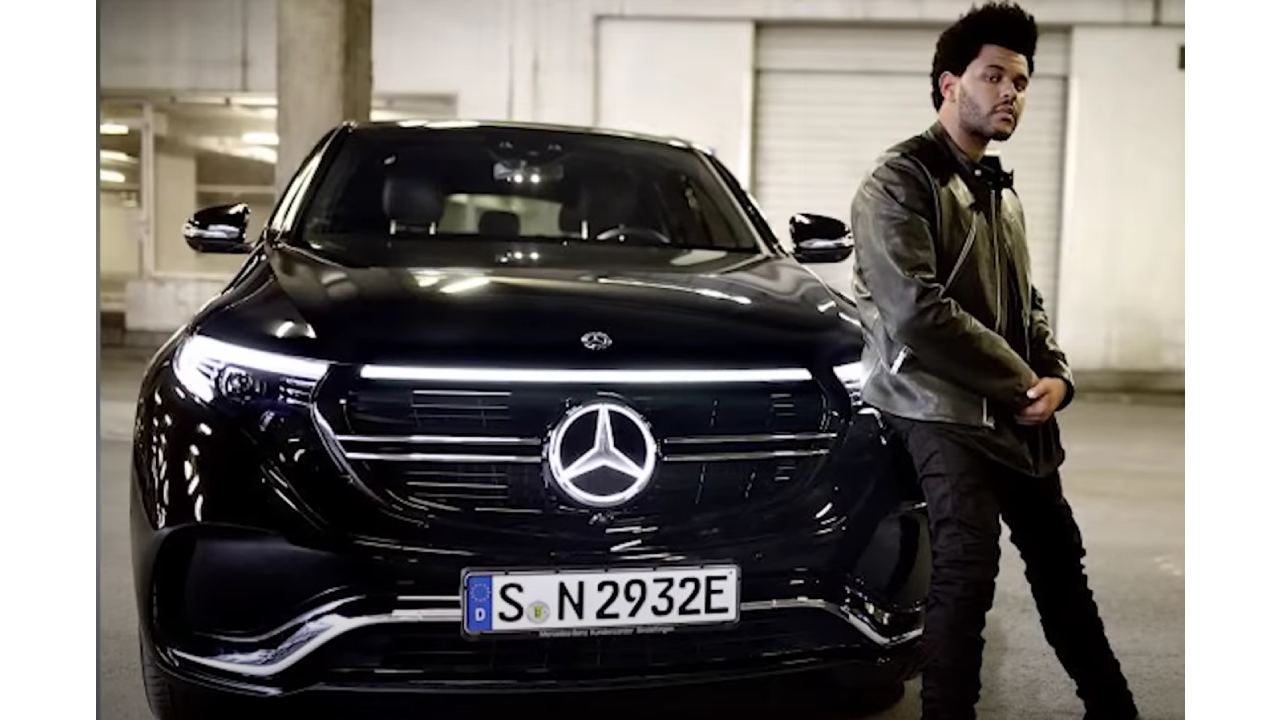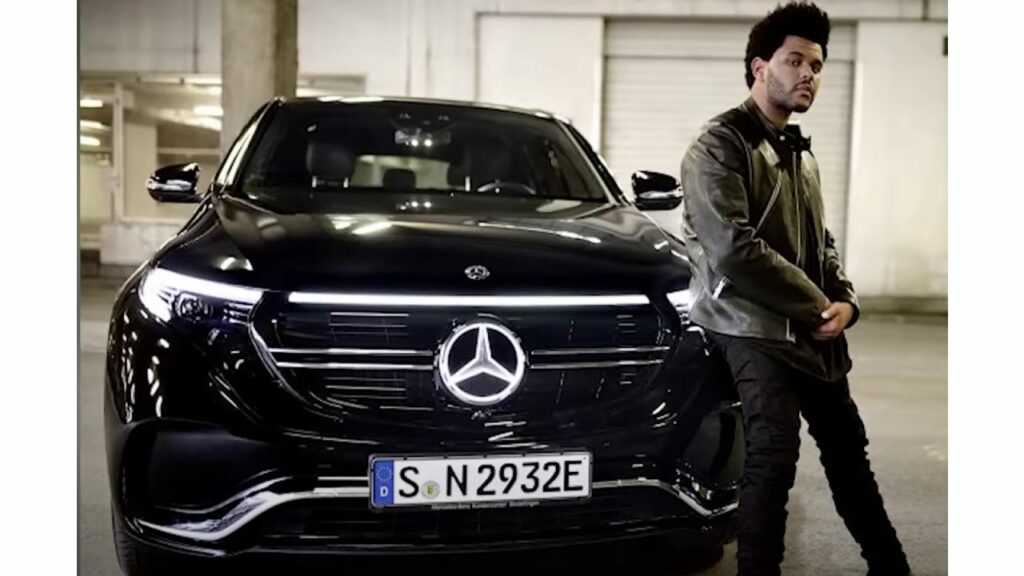 You may also like: Car Collection of Rick Ross Has a 6-Door Ford F-250 Super Duty
You may also like: Car Collection of Neymar Jr is Worth Millions
Bentley Mulsanne
Bentley Mulsanne is the next luxury vehicle among the cars of The Weeknd. Bentley cars are known for being uber-luxurious with the utmost focus on the comfort of the passengers. That is the reason why so many celebrities across the globe opt for any model of the Bentley. The Mulsanne, in particular, is a super-opulent saloon that comes with convenience features upto the brim. Under its hood sits a massive 6.75-litre V8 engine that generates a colossal 512 hp and 1,020 Nm of peak power and torque. The transmission duties are carried by an 8-speed automatic transmission powering the rear wheels. The 0-60 mph comes up in 5.8 secs. It cost him around $300,000 US.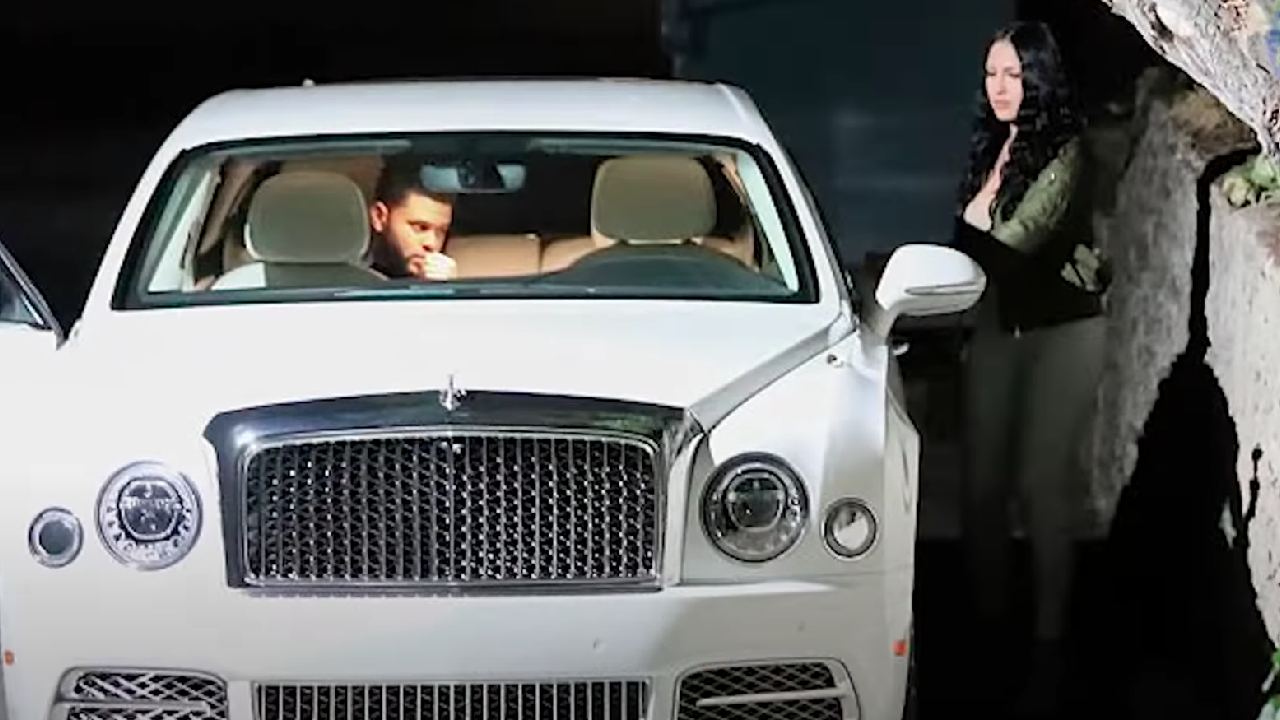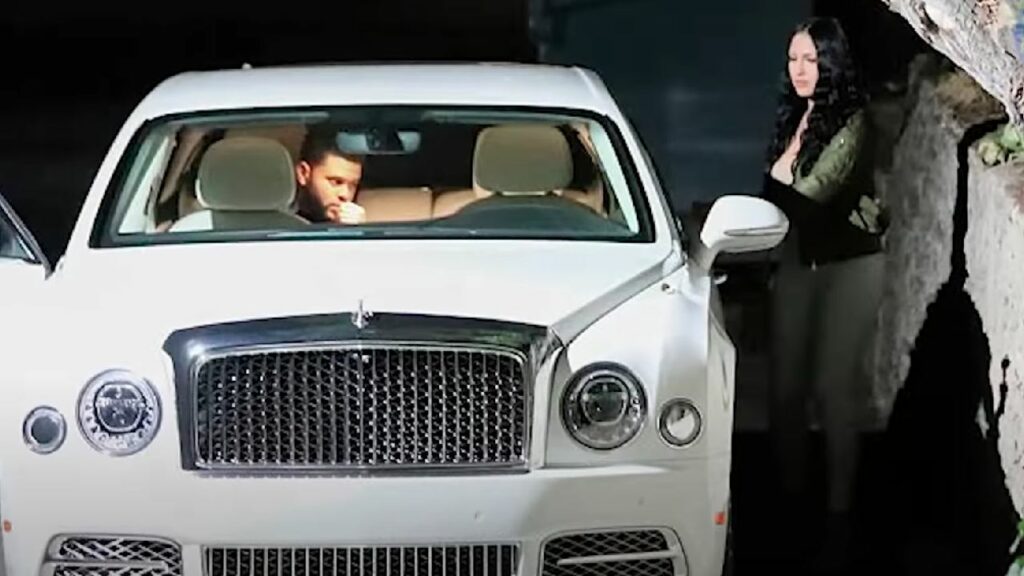 You may also like: Car Collection of Lil Wayne is EXOTIC – VIDEO
Lamborghini Aventador SVJ
You know someone is a driving enthusiast if they have a Lamborghini Aventador SVJ in their car collection and The Weeknd is no different. Lamborghinis are meant for a spirited performance that is mostly achieved only on race tracks and not on real roads. Nevertheless, celebrities end up buying such rockets. The Weeknd has a Lamborghini Aventador SVJ that comes powered by a 6.5-litre V12 engine that develops 769 hp and 720 Nm of peak power and torque. Being a proper supercar, the acceleration time from 0-60 mph is just 2.9 secs and the top speed is limited to a bone-crunching 217 mph. This special sports car costs $570,000 US.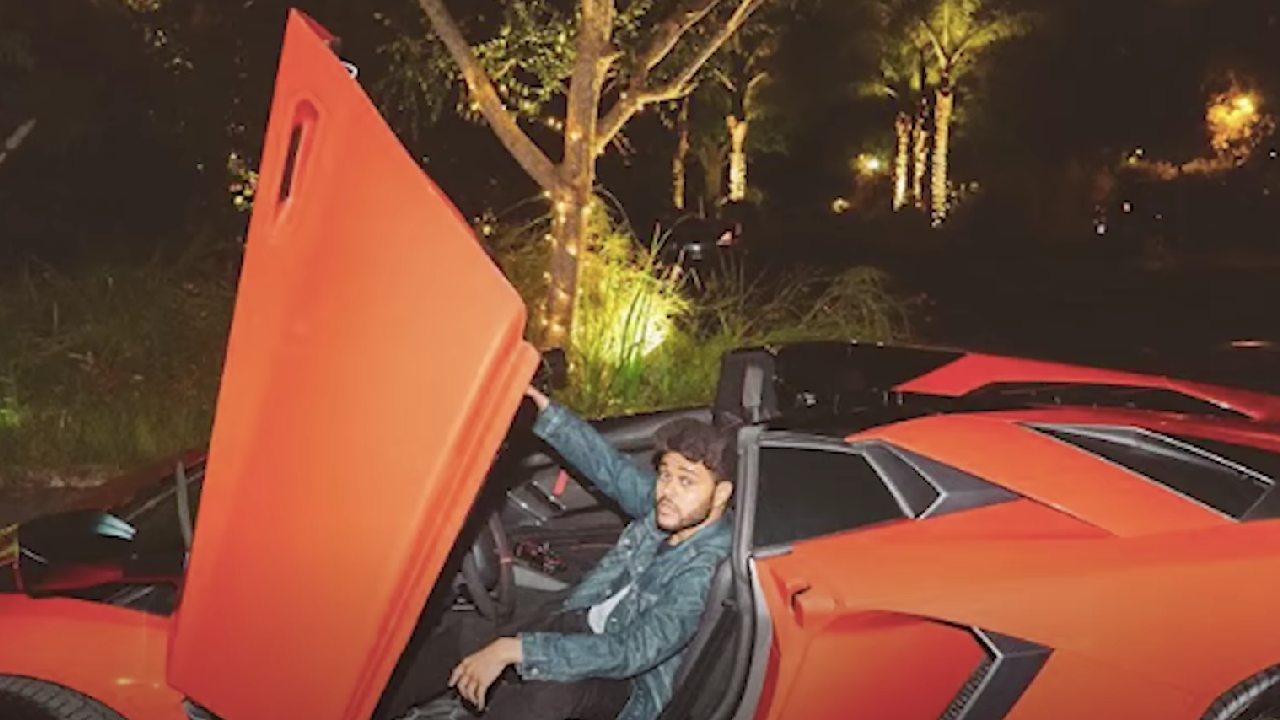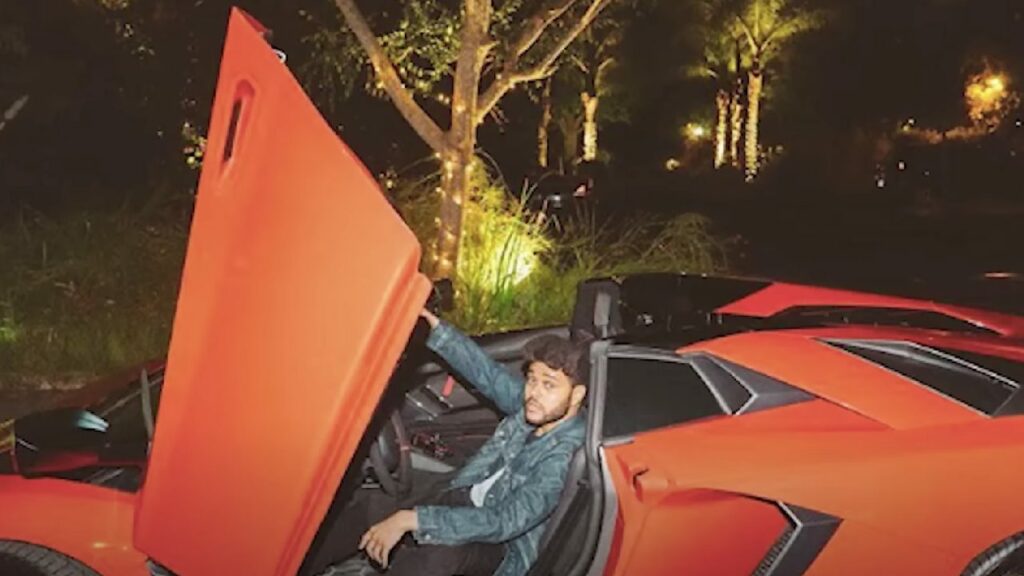 You may also like: $20 Million Car Collection of Alicia Keys and Swizz Beatz – VIDEO
McLaren P1
Yet another performance-focused automobile among cars of The Weeknd is the McLaren P1. McLaren is a British performance carmaker that focuses on creating extremely good-looking and aerodynamically sound sportscars. The P1 is particularly special for being a hybrid supercar. It comes powered by a 3.8-litre twin-turbocharged V8 engine with an electric motor that generates a colossal 903 hp and 900 Nm of peak power and torque. These impressive numbers translate into a mind-numbing 0-100 km/h acceleration time of 2.8 secs and the 0-200 km/h comes up in an astonishing 6.8 secs. It costs a whopping $1.3 million US.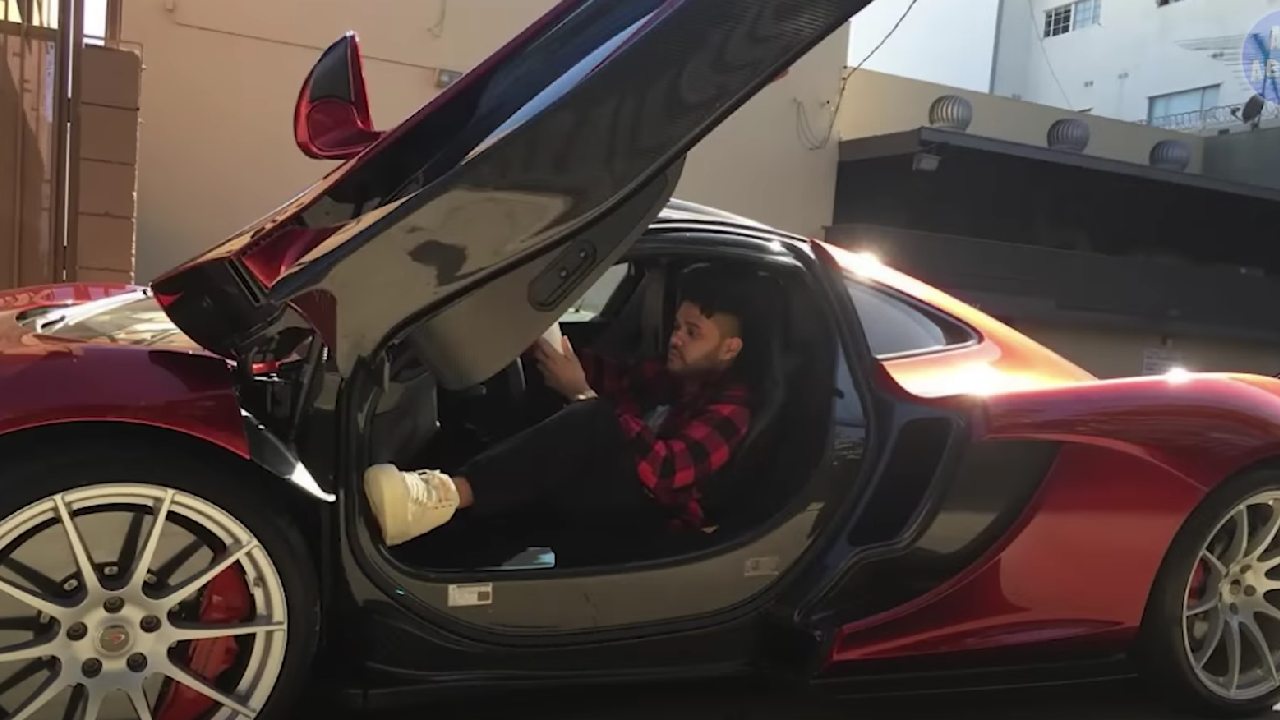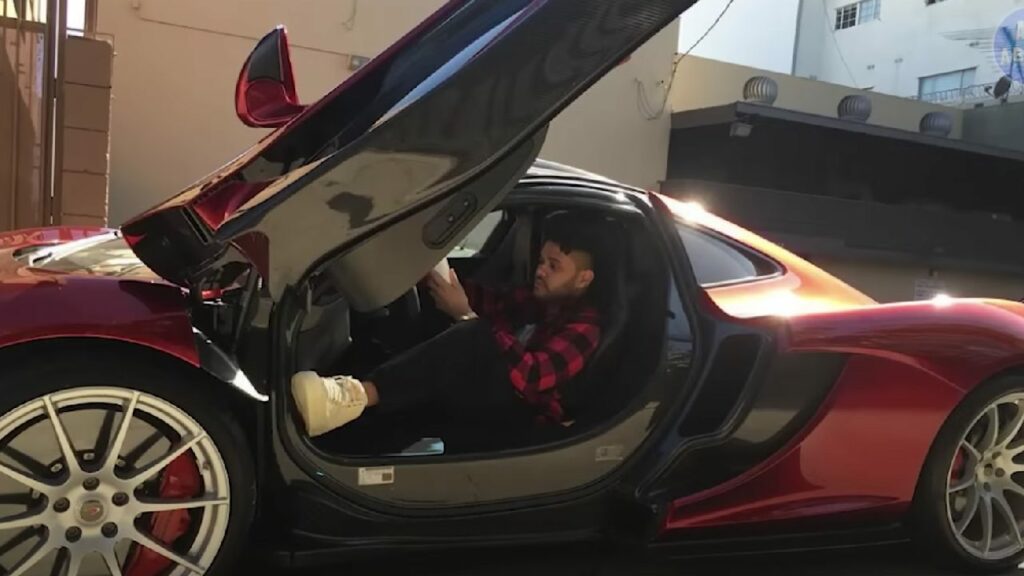 You may also like: Car Collection of ASAP Rocky is Lit – VIDEO
In addition to all these supercars, there are a number of prominent automobiles in the car collection of The Weeknd. This includes cars like the agile and dynamic Porsche 911 which is a driver's choice, a practical large Cadillac Escalade, a super-sporty and stylish Mercedes AMG GT, and an incredibly rare Mercedes-Maybach G650 pickup truck that costs over $1.8 million US. These are all the cars that he has been spotted in. There might be a few more that we don't know about. With such an incredible garage, one could very well imagine the kind of lifestyle the famed singer leads.
You may also like: Car Collection of Post Malone is Interesting – VIDEO
Disclaimer- The embedded videos/ external content is/are being used as a convenience and for informational purposes only; they do not constitute an endorsement or approval by Car Blog India of any of the products, services, and /or opinions of the corporation or organization or individual. Car Blog India bears no responsibility for the accuracy, legality, and/or content of the external site or for that of subsequent external videos/ external content. Contact the external publisher for answers to questions regarding its content.
Join us for FREE NEWS Updates on our Whatsapp Community or our official telegram channel.