Post Malone is a popular American rapper, songwriter and music producer.
His taste in automobiles is slightly different than your regular celebrities.
That is the reason why he owns tons of vintage cars that are beautifully restored.
The car collection of Post Malone is simply stunning. This includes beautifully restored vintage products as well as ultra-modern supercars. Austin Richard Post aka Post Malone is an American rapper, singer, songwriter, and record producer. Born in 1995 in New York, USA, the singer is popular for having tons of tattoos on him including on his face. He started his career in 2011 and has been successfully working in the industry ever since. His net worth is estimated at a cool $40 million US. Let us check out the details of uber-expensive cars in depth here.
You may also like: $20 Million Car Collection of Alicia Keys and Swizz Beatz – VIDEO
You may also like: Car Collection of Lil Uzi Vert Has Anime Influence – VIDEO
You may also like: Car Collection of ASAP Rocky is Lit – VIDEO
You may also like: Car Collection of Drake is Amazing!
Car Collection of Post Malone
Post Malone Cars
1992 Ford Explorer
Bugatti Chiron
Rolls Royce Phantom
Hennessy Velociraptor 6×6
1966 Lincoln Continental
Lamborghini Aventador SV
2019 Subaru WRX
Cars of Post Malone
You may also like: Car Collection of Snoop Dog is Vintage – VIDEO
You may also like: Car Collection of Wiz Khalifa is Sick – VIDEO
1992 Ford Explorer
The first unique model among the cars of the celeb is the first-generation Ford Explorer. Now, it might seem a bit weird to see that a prominent celebrity like Malone has a rather common product like the Ford Explorer but wait till you hear what he has done to it. He bought this SUV for less than $2,000 US and then gave it away to West Coast Customs for modification. The result is an attractive SUV with scissor doors and tons of bodywork. There are customized low-profile tyres and an illuminated front fascia with 'Post Malone' lettering on the grille. It ended up costing him a cool $75,000 US to make this one of the most unique iterations of the humble SUV ever.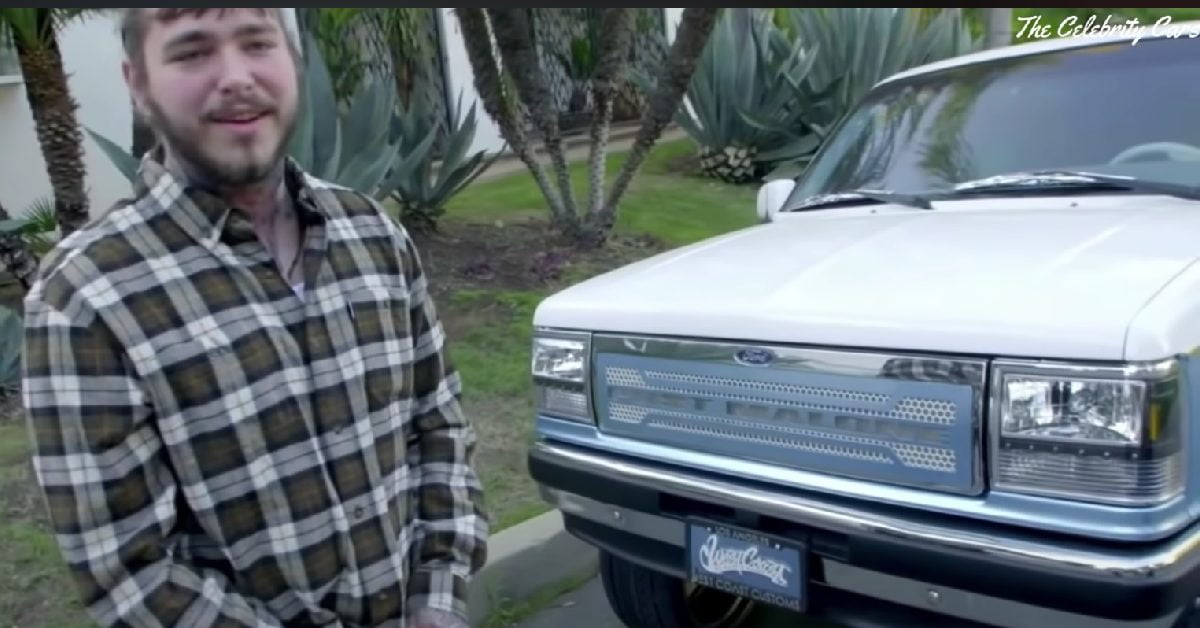 You may also like: When George Kittle Got a 1969 Ford Mustang Mach 1 Restored – VIDEO
You may also like: Luxurious Car Collection of American Rapper Future – VIDEO
Bugatti Chiron is the Crown Jewel in the Car Collection of Post Malone
The most expensive automobile in the car collection of Post Malone is the Bugatti Chiron which costs a jaw-dropping $3 million US. It is among the most expensive cars in the world. What is even more attractive is the fact that Malone's Bugatti is finished in white exterior and interior. This exotic hypercar comes powered by an 8.0-litre quad-turbocharged W16 engine that belts out a colossal 1,577 hp and 1,600 Nm of peak power and torque. This engine is mated to a sporty 7-speed DCT that sends power to all four wheels. However, the rapper doesn't drive his cars at high speed which is great.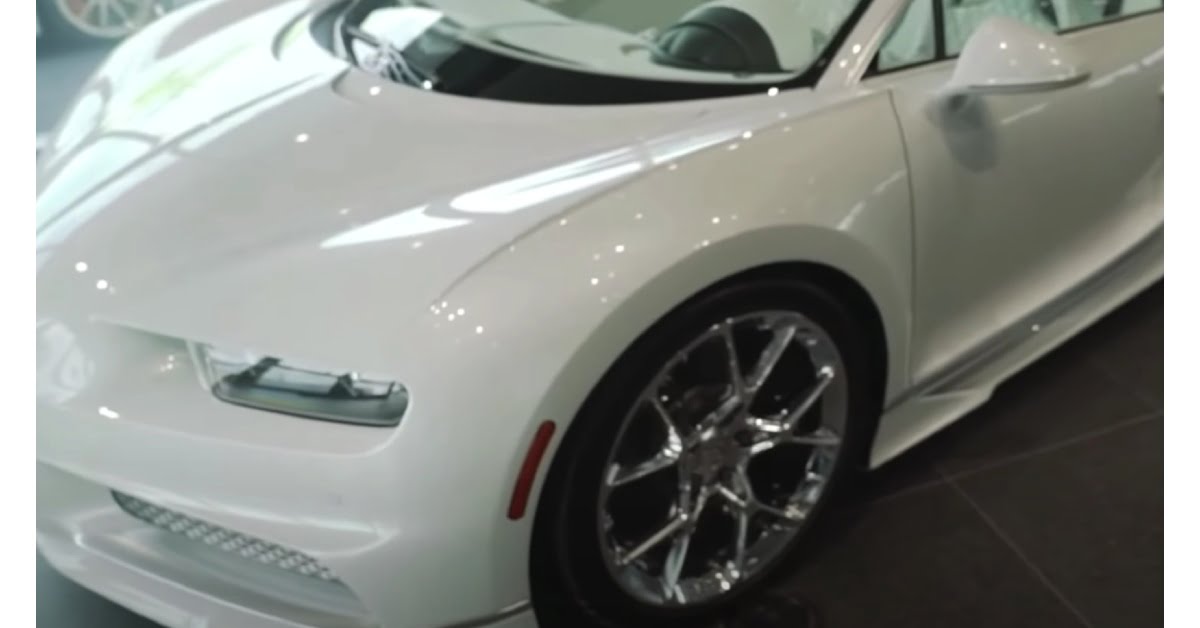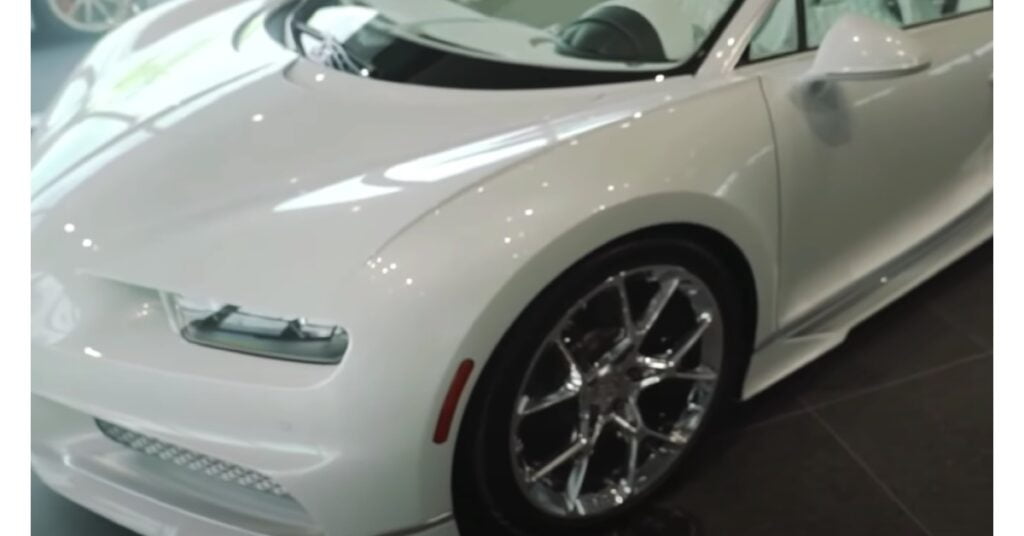 You may also like: Car Collection of American Rapper Fabolous – VIDEO
You may also like: Car Collection of Doja Cat American Rapper is Impressive
Rolls Royce Phantom
The cars of Post Malone comprised of not one but two Rolls Royce cars. He owned a Wraith which, unfortunately, got involved in a minor crash. Thankfully, no one was injured in it. He then exchanged it for a swanky and more expensive Rolls Royce Phantom. Looking at the unique taste of the rapper, it is no wonder that he has it in white colour. The Phantom comes powered by a 6.75-litre V12 engine that outputs a whopping 563 hp. It has a top speed of 155 mph and the acceleration from 0-60 mph takes just 5 secs. The price tag of this uber-luxurious car is close to half a million dollars ($450,000 US) before any customizations.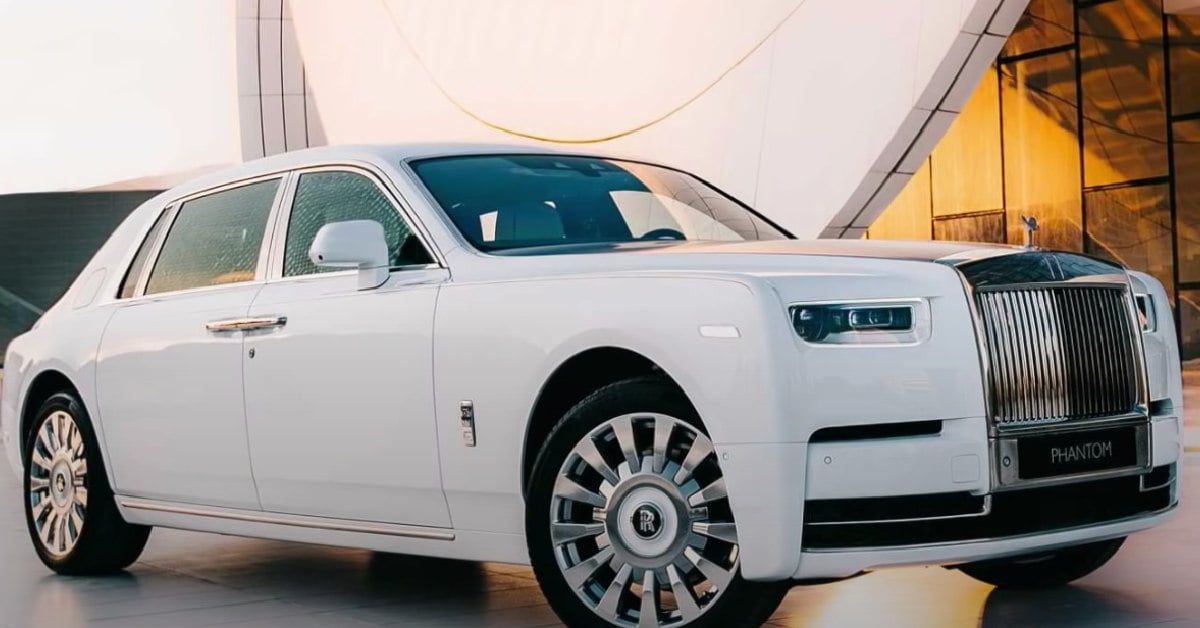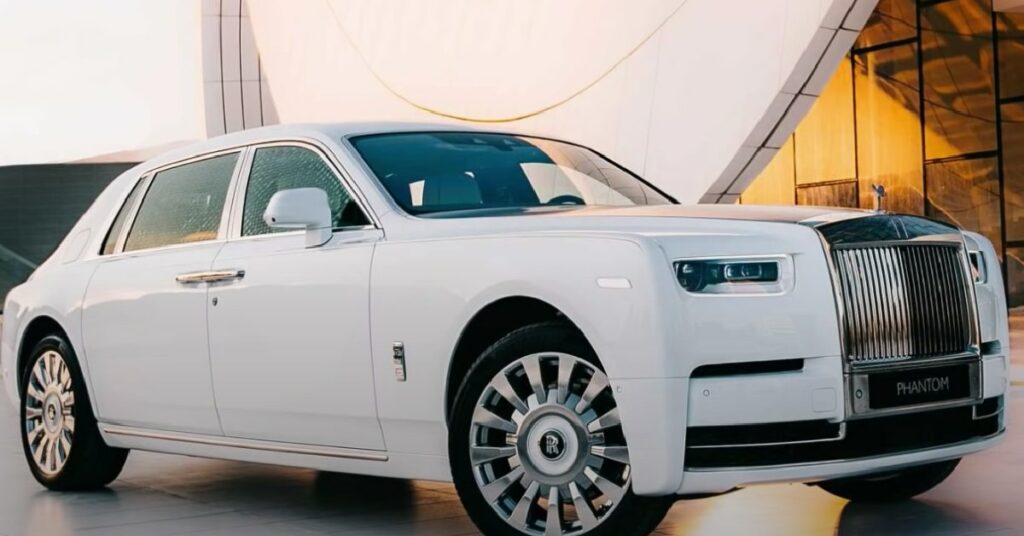 You may also like: Car Collection of Tee Grizzley is Incredible – VIDEO
Lamborghini Aventador SV Shows the Sporty Side of Car Collection of Post Malone
In addition to all the vintage cars in the car collection of Post Malone, there are also modern supercars like this heavily modified Lamborghini Aventador SV. The video shows him with tons of additional equipment on the body including a carbon fibre kit to enhance its performance. In its most powerful iteration, the Aventador is one of the most iconic sports cars in the world that is powered by a naturally-aspirated V12 engine. The total power output of this impressive powertrain is a whopping 730 hp propelling the car from 0-60 mph in just 3 secs. It has a top speed of 217 mph which is easily among the fastest in the world.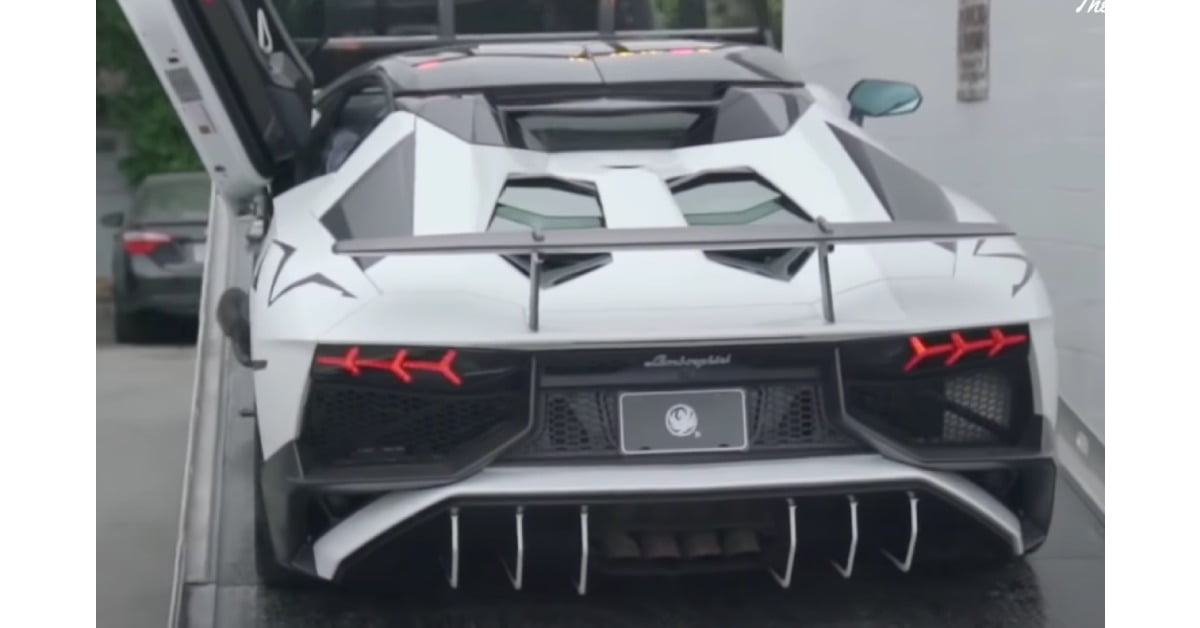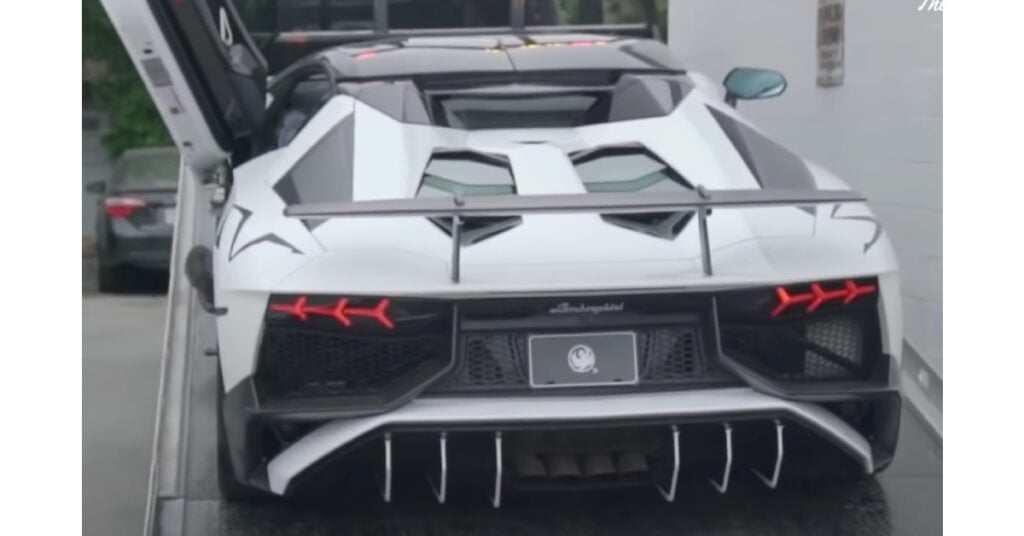 You may also like: Check Out Opulent Car Collection of 50 Cent – VIDEO
Apart from these popular cars, Post Malone has invested a lot of money in restoring vintage cars like the 1966 Lincoln Continental. Moreover, his Hennessey Velociraptor 6×6 is a uniquely modified off-roading monster that has a powerful engine and immense off-roading capabilities. Finally, he has a 2019 Subaru WRX to run his daily errands. Let us know which vehicle in this enticing car collection of Post Malone is your favourite and why.
You may also like: Kanye West on Verge of Ruin, To Sell His Car Collection
Disclaimer- The embedded videos/ external content is/are being used as a convenience and for informational purposes only; they do not constitute an endorsement or approval by Car Blog India of any of the products, services, and /or opinions of the corporation or organization or individual. Car Blog India bears no responsibility for the accuracy, legality, and/or content of the external site or for that of subsequent external videos/ external content. Contact the external publisher for answers to questions regarding its content.