Lil Uzi Vert is an American rapper, singer and songwriter.
He is a huge fan of anime which is also represented in his car collection.
His automobiles are among the most heavily modified with anime wraps on most of them.
The car collection of Lil Uzi Vert is hugely influenced by Anime as determined by the crazy wraps on them. The real name of Lil Uzi Vert is Symere Bysil Woods. He was born in Philadelphia, Pennsylvania in the USA in 1995. The rapper is a famous musician but is extremely popular for being an avid fan of Anime characters. That is confirmed by the crazy and detailed wraps that he has done on his expensive cars. Let us take a look at the opulent garage of Lil Uzi here.
You may also like: Car Collection of Post Malone is Interesting – VIDEO
You may also like: Car Collection of Drake is Amazing!
Car Collection of Lil Uzi Vert
Cars of Lil Uzi Vert
Lamborghini Urus
Audi R8
Bugatti Veyron
USSV Rhino GX
Bentley Bentayga
Rolls Royce Cullinan
Bentley Continental GT
Lil Uzi Vert Cars
You may also like: Car Collection of Wiz Khalifa is Sick – VIDEO
Lamborghini Urus
The first supercar in the garage of Lil Uzi is the Lamborghini Urus. It is among the fastest SUVs ever produced and is a popular choice among a ton of celebrities from across the globe. It comes with a 4.0-litre V8 petrol twin-turbo engine that outputs a massive 641 hp and 850 Nm of peak power and torque. Complimenting this colossal engine is an 8-speed automatic transmission with an all-wheel-drive system. Despite weighing over 2.2 tons, the 0-100 km/h acceleration time is a mere 3.6 secs which is the most impressive feature of the SUV. The top speed is rated at 305 km/h. The base price of the Urus is well over $210,000 US but with the custom wrap that Lil has done on it, the prices will be much higher.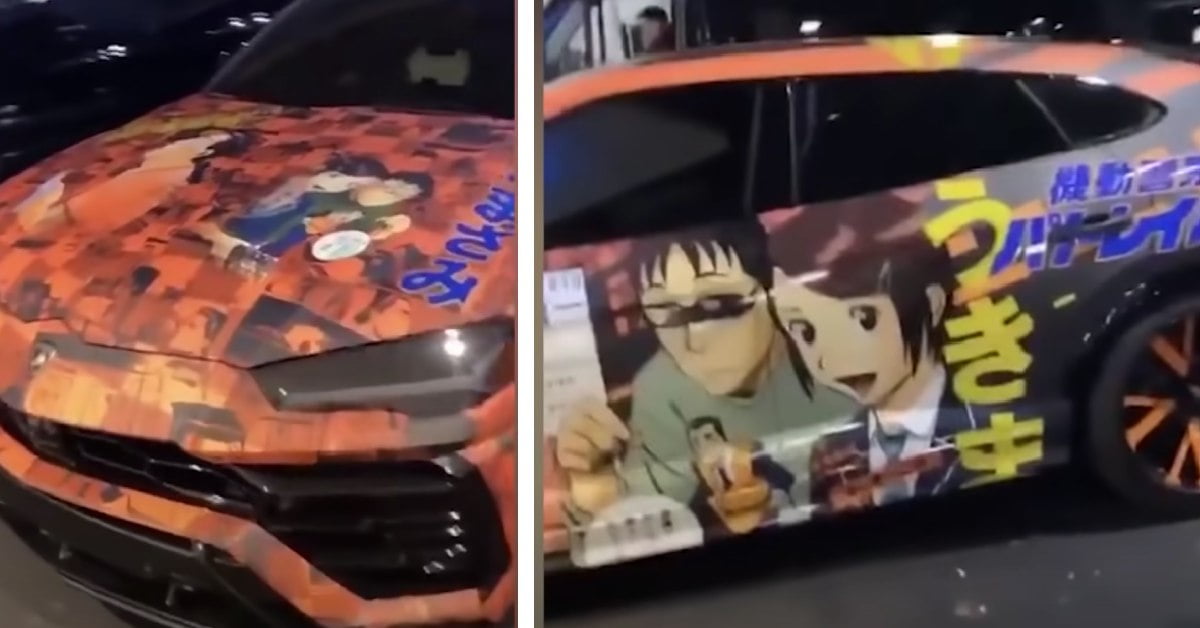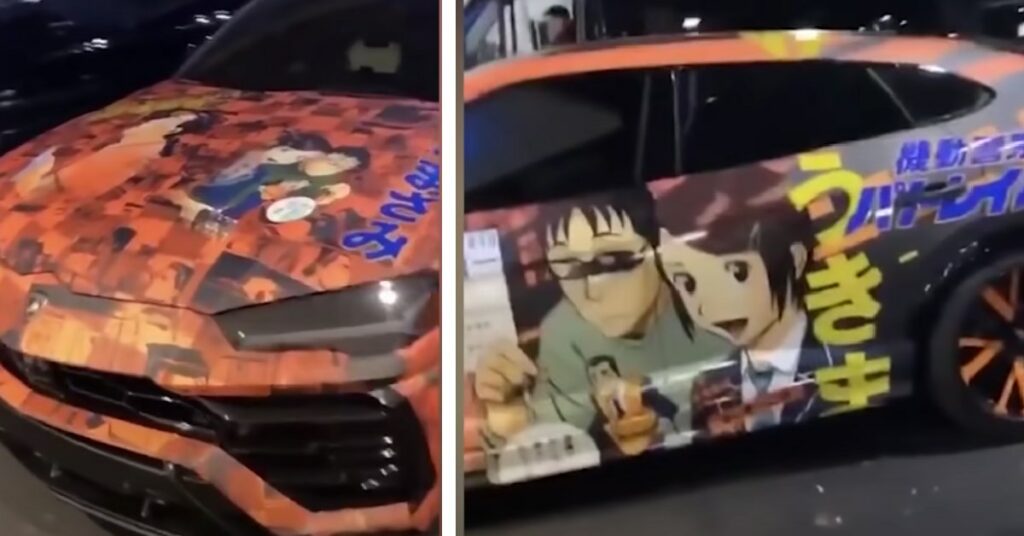 You may also like: Car Collection of Snoop Dog is Vintage – VIDEO
Bugatti Veyron
The car collection of Lil Uzi Vert holds a special Bugatti Veyron. Now, this is a special vehicle in two respects – it is inherently among the most expensive and fast cars in the world and the fact that he bought it from the famous boxer Floyd Mayweather. The Italian hypercar has an 8.0-litre quad-turbo W16 engine belting out a mammoth 1,000 hp. Needless to say, the acceleration time is lightning-fast. The 0-96 km/h comes up in just 2.5 secs. It has an other-worldly top speed of 250 mph (430 km/h). Reportedly, he had sold off this exotic hypercar and replaced it with other supercars. It was among the fastest and most expensive cars in the world at the time of its launch. He bought it at almost a discount of 50% from Floyd Mayweather.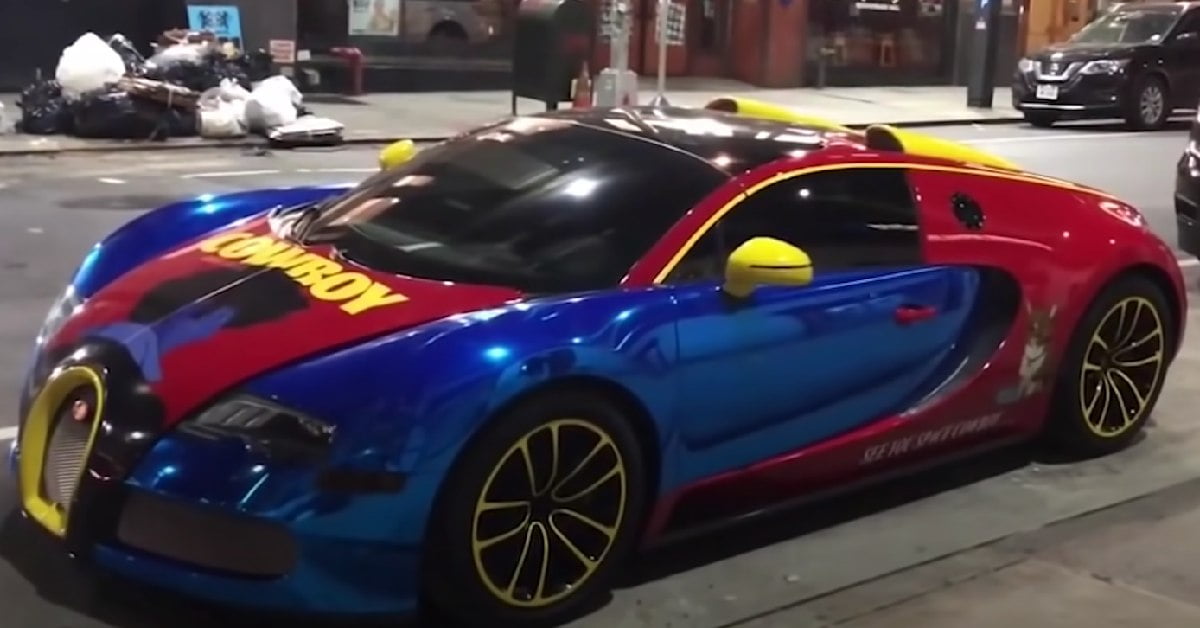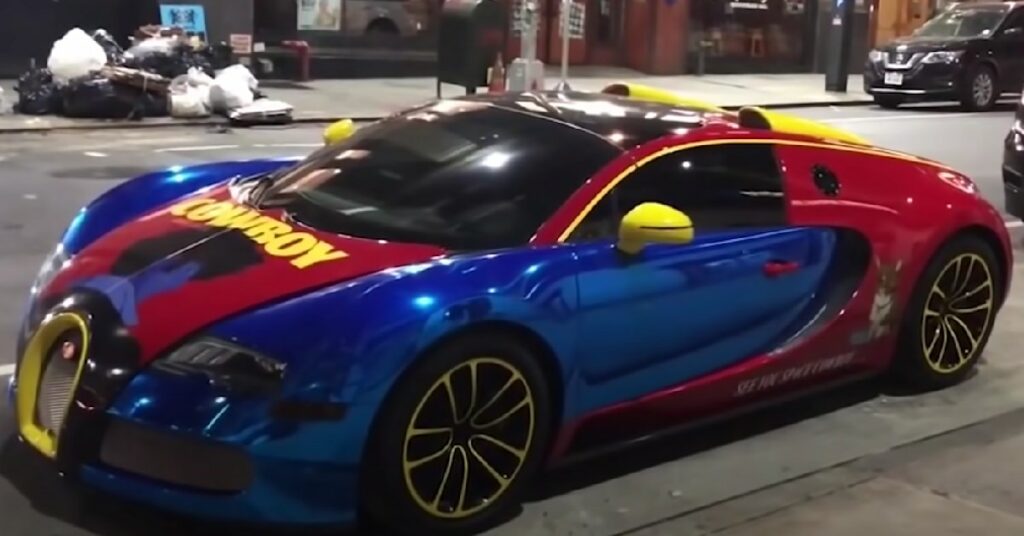 You may also like: Check Out Opulent Car Collection of 50 Cent – VIDEO
2 Bentley Cars
Yet another example of how big a fan Lil Uzi is of the anime characters is the two products from Bentley that he owns. Now, Bentley is a popular choice of carmakers for a whole bunch of celebrities from around the world. Their cars offer unmatched luxury and convenience for the passengers. The Bentley Bentayga comes with an impressive 4.0-litre V8 Twin-turbo motor. It produces a massive 542 hp and 770 Nm with a 0-100 kmph timing of a mere 4.5 seconds. This is possible with the aid of an 8-speed automatic transmission sending power to all four wheels.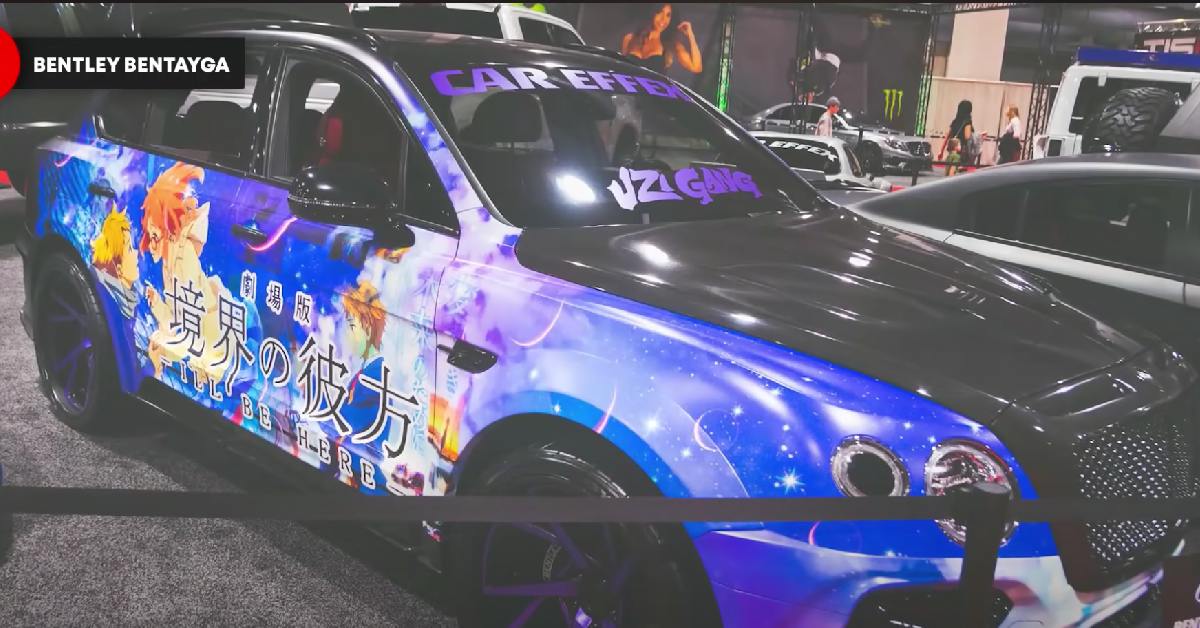 You may also like: Car Collection of Tee Grizzley is Incredible – VIDEO
On the other hand, the Continental GT is a luxury saloon that is also quite common among the elites of society. It comes powered by a colossal 6.0-litre engine that makes 660 hp and 820 Nm of peak power and torque in its most powerful iteration. Both these are wrapped in unique wraps with anime characters making them uber-attractive and instantly recognisable.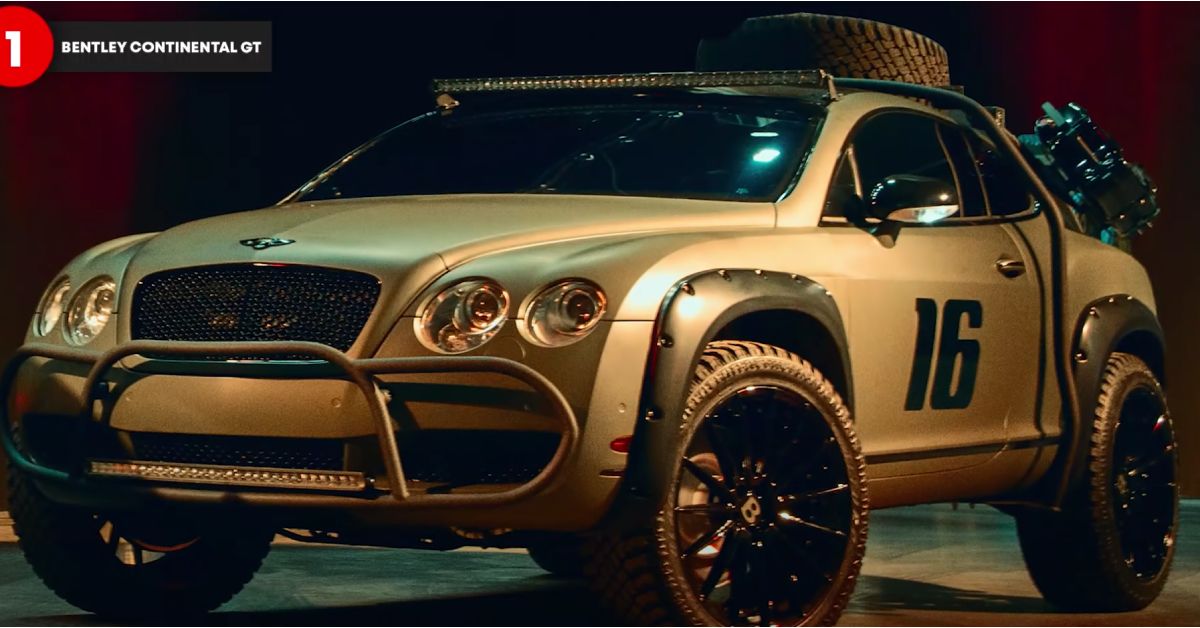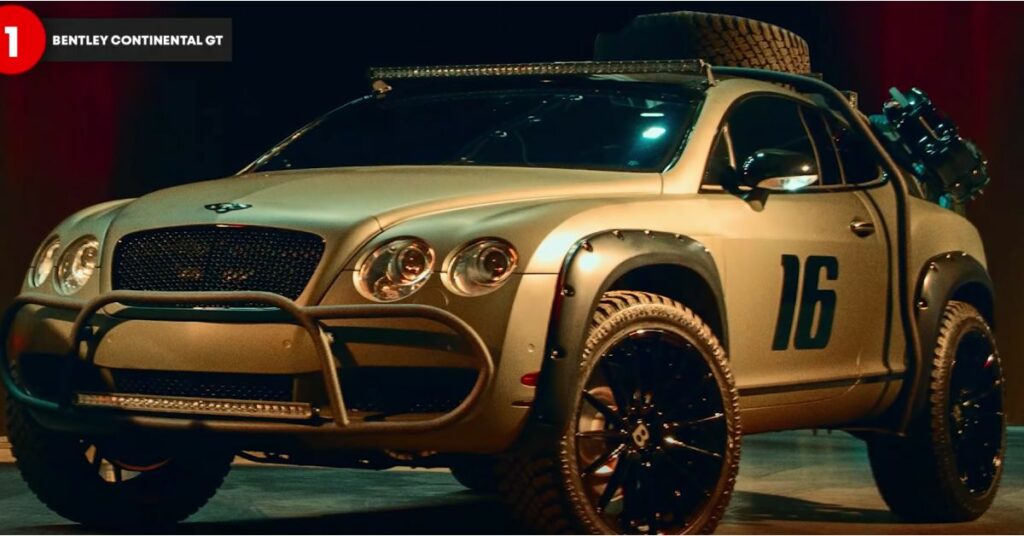 You may also like: Kanye West on Verge of Ruin, To Sell His Car Collection
Rolls Royce Cullinan
The speciality of the Rolls Royce Cullinan in the car collection of Lil Uzi Vert is the fact that it is among the handful of cars that are not modified or wrapped in a custom wrap. It comes with a massive 6.75-litre V12 engine that is good for 563 hp and 850 Nm of peak power and torque enabling a 0-100 km/h acceleration time of just over 6.7 secs. The top speed of the premium SUV is marked at 250 km/h. Something like this costs around $400,000 US prior to any accessories.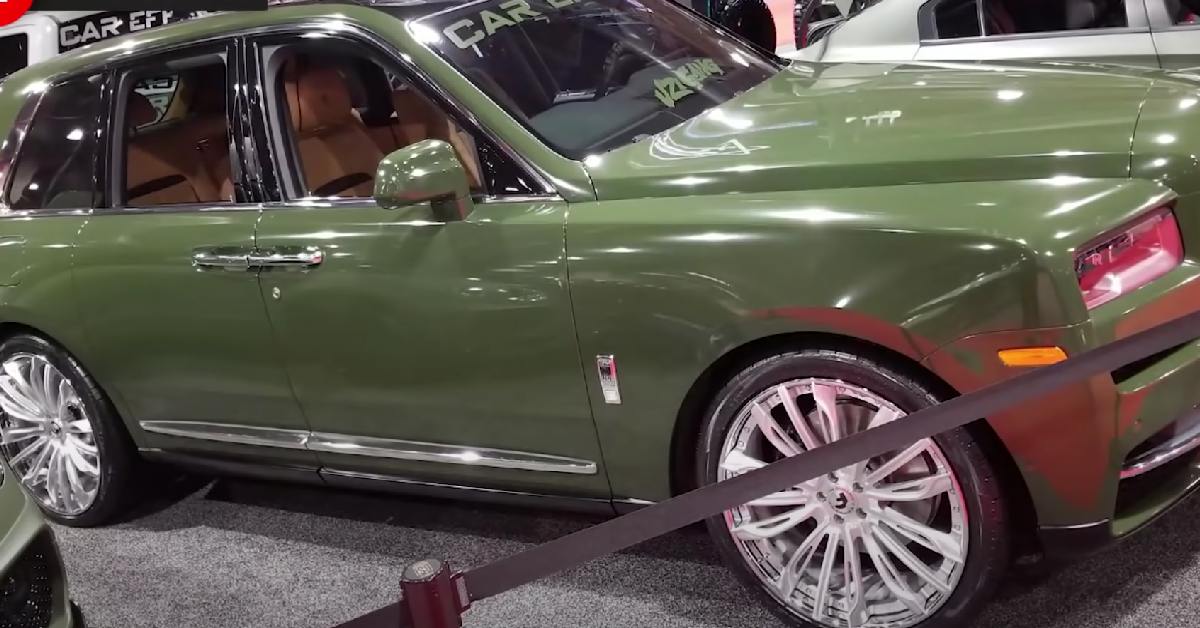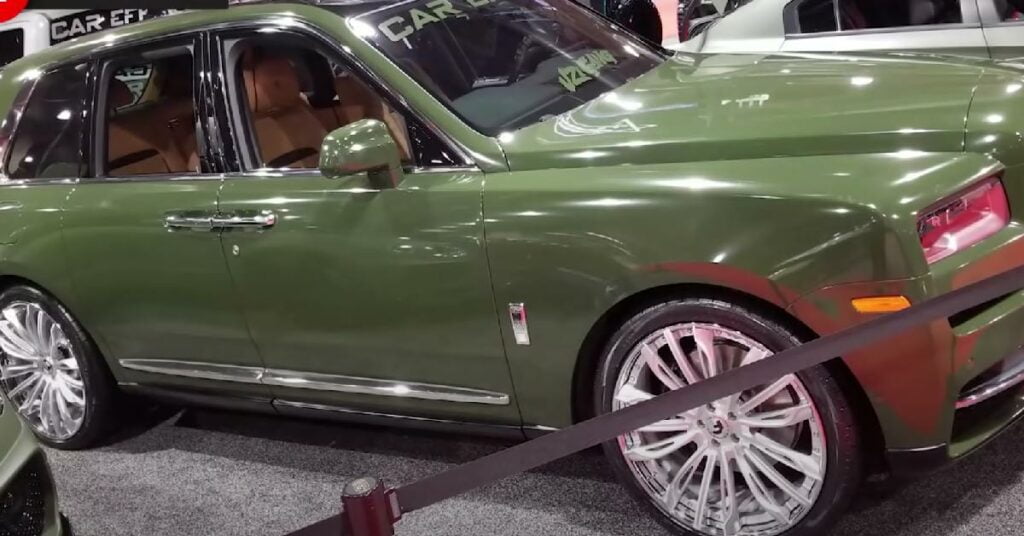 You may also like: Car Collection of DJ Khaled Has Multiple Rolls Royce Products
In addition to these ultra-opulent expensive cars, Lil Uzi has a sporty Audi R8 which is a 2-seater performance monster. It is among the best that the German carmaker has ever produced in terms of sheer driving pleasure. Apart from that, Lil also owns a colossal USSV Rhino GX truck which is capable of decimating any terrain you put it on. Let us know which automobile in this exotic car collection of Lil Uzi Vert is your favourite and why.
You may also like: Car Collection of Ty Dolla Sign is Exquisite – VIDEO
Disclaimer- The embedded videos/ external content is/are being used as a convenience and for informational purposes only; they do not constitute an endorsement or approval by Car Blog India of any of the products, services, and /or opinions of the corporation or organization or individual. Car Blog India bears no responsibility for the accuracy, legality, and/or content of the external site or for that of subsequent external videos/ external content. Contact the external publisher for answers to questions regarding its content.
Join us for FREE NEWS Updates on our Whatsapp Community or our official telegram channel.