According to financial estimates, Canadian musician, rapper, record producer and entrepreneur Aubrey "Drake" Graham has an annual net worth of $150 million. He has been on the list of Hip Hop Cash Kings year after year in the past decade and has more number 1 hits than Michael Jackson. He might not be as rich as hip-hop billionaire Jay-Z, but his finances are going strong. However, with great wealth comes great responsibility, and Drake is careful with his money.  He throws a simple evening out every now and then, occasionally goes shopping for some new clothes and of course, gives to charity. Without a doubt, he does has a serious grace. So we thought we'd take a look at the car collection of Drake.
You may also like: Car Collection of Jay-Z Will Sweep You Off Your Feet – VIDEO
You may also like: $20 Million Car Collection of Alicia Keys and Swizz Beatz – VIDEO
Acura TSX (2004)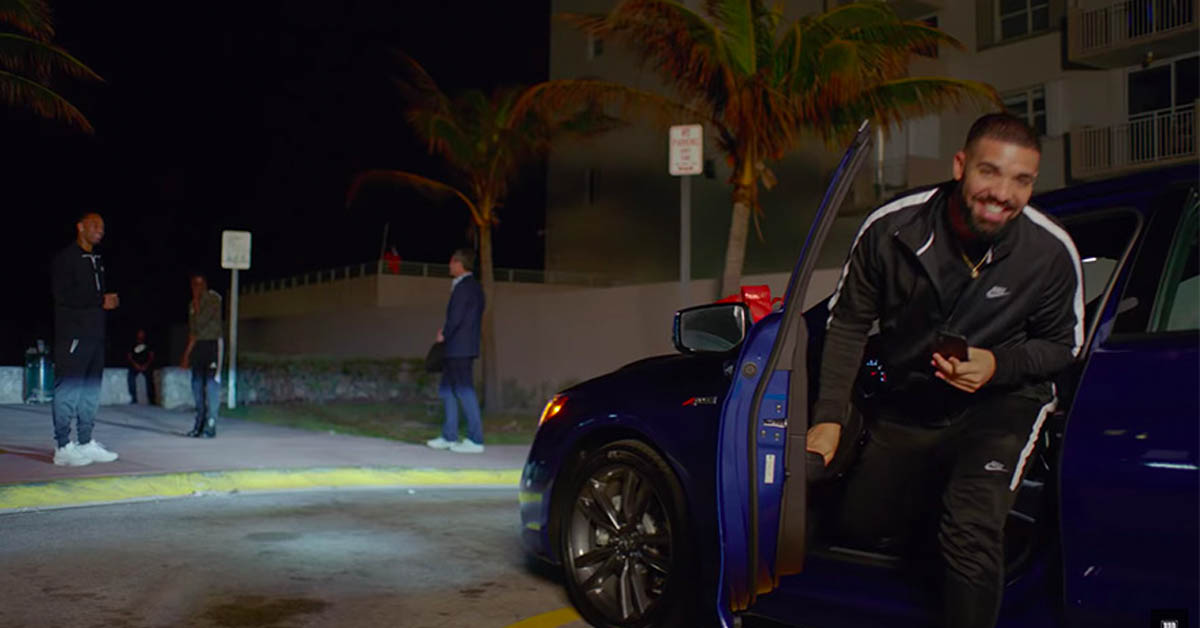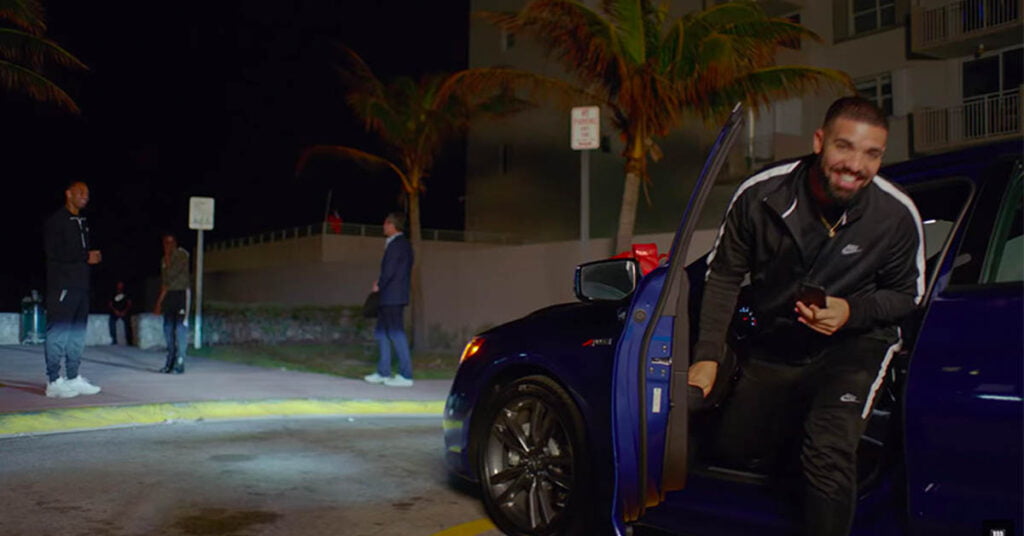 You may also like: Car Collection Of Emma Watson is IMPRESSIVE
You may also like: Car Collection of Post Malone is Interesting – VIDEO
grizzLegend has it that Drake's first car was a Chevrolet Malibu which was a fifth-generation model with a front-wheel-drive setup and was a popular mid-size sedan in the retired community in Florida for its sleek styling. His follow-up "First Car", achieved after Drake played wheelchair-bound Jimmy Brooks in the Canadian teen drama Degrassi: The Next Generation was equally heavy. Underpinned by the same platform as the Acura TSX, another mid-sized, reliable Japanese production car that, according to one breathless review, goes about its business so smoothly and so silky. No wonder Young Pablito spent his good money and he remembers it fondly. In "Underground Kings", he recalls, "With fame on my mind, my girl on my nerves, I was pushing myself to get something I deserved. That was back in the days of Acura. happy times.
You may also like: Car Collection of American Rapper Fabolous – VIDEO
You may also like: Car Collection of Wiz Khalifa is Sick – VIDEO
Bugatti Veyron Sang Noir Edition (2010)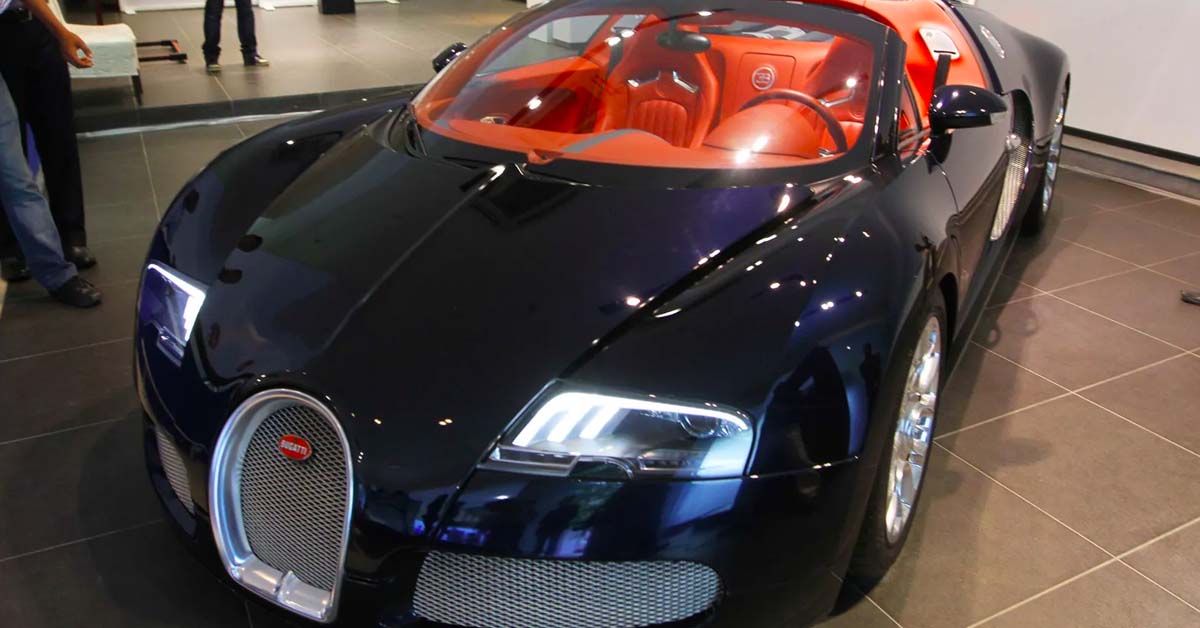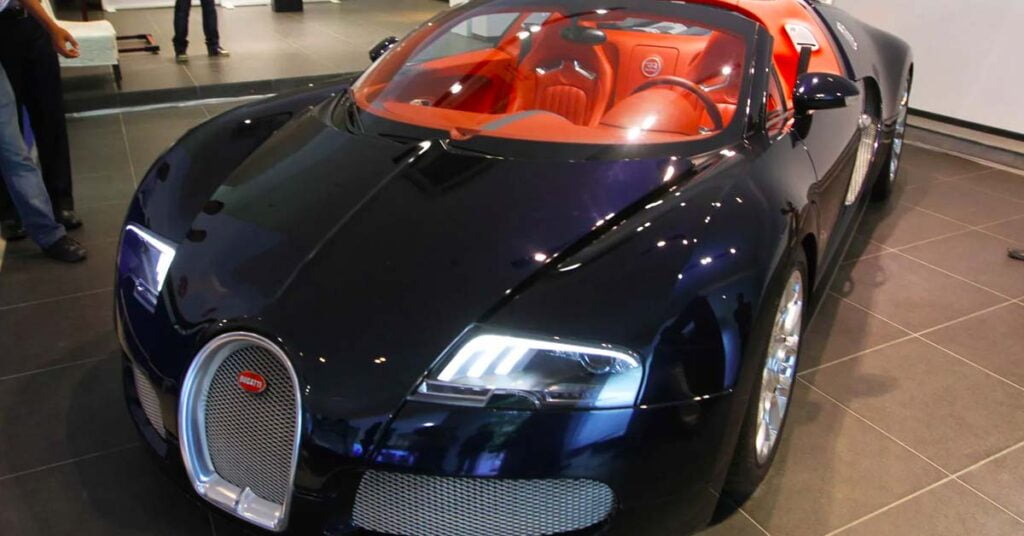 As trade-ups go, going from the Acura to the Bugatti Veyron hypercar is pretty simple. IThis has to be the the rarest model in the car collection tion of Drake. nspired by the Bugatti Model 57s Atlantique of the 1930s, 'only 12 Sang Noir (Black Blood) versions were made'. They were valued at $2.2 million in 2010. It sounds expensive until you look at the top-line. 8.0-litre quad turbocharged W16 engine that produced 987 bhp and was capable of hitting 62 mph in under 2.5 seconds and going up to a top speed of 253 mph.
You may also like: Luxurious Car Collection of American Rapper Future – VIDEO
You may also like: Car Collection of Doja Cat American Rapper is Impressive
Bentley Continental Supersports Convertible (2010)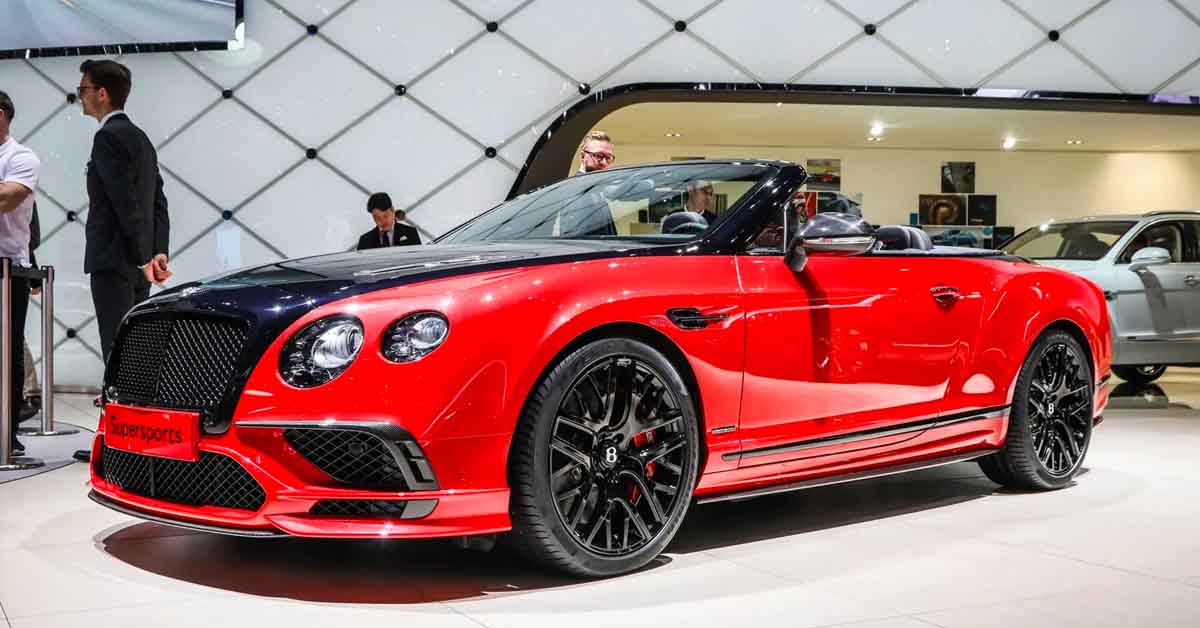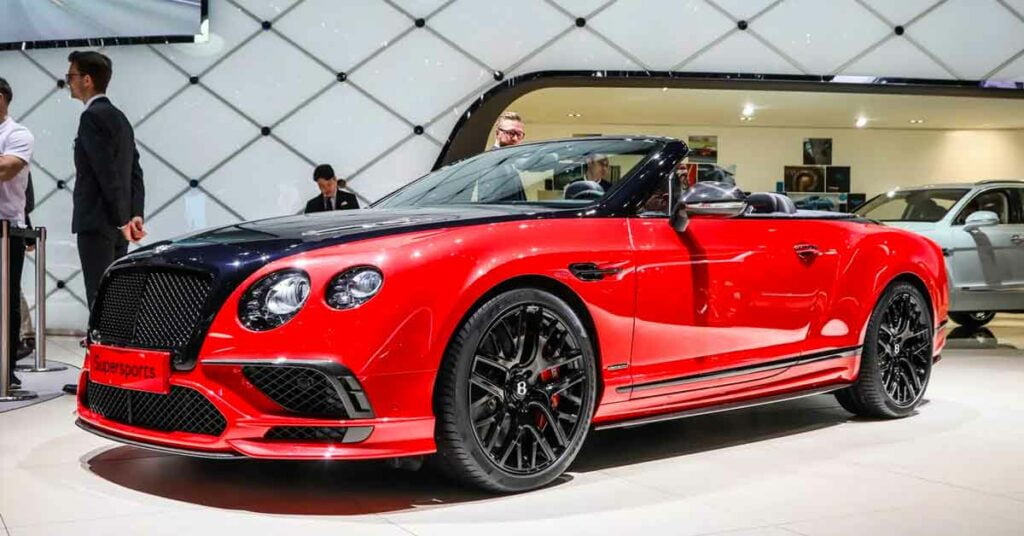 In the video for "Started From the Bottom", Drake recalls his early, low-income viable days, when he appeared next to a snow-white Bentley Continental GTC wearing an all-white wrapping. Although Drake wouldn't be so irresponsible in real life. Instead of slinging mud at the ride or his outfit, Papi Champu had a Supersports version. It was the fastest convertible made by Bentley at the time and could accelerate from 0-62 mph in 3.9 seconds and eventually reach 202 mph. The black interiors looked premium and were easy to maintain in the longer run.
You may also like: Car Collection of Snoop Dog is Vintage – VIDEO
You may also like: When George Kittle Got a 1969 Ford Mustang Mach 1 Restored – VIDEO
Mercedes-Benz SLR McLaren (2010)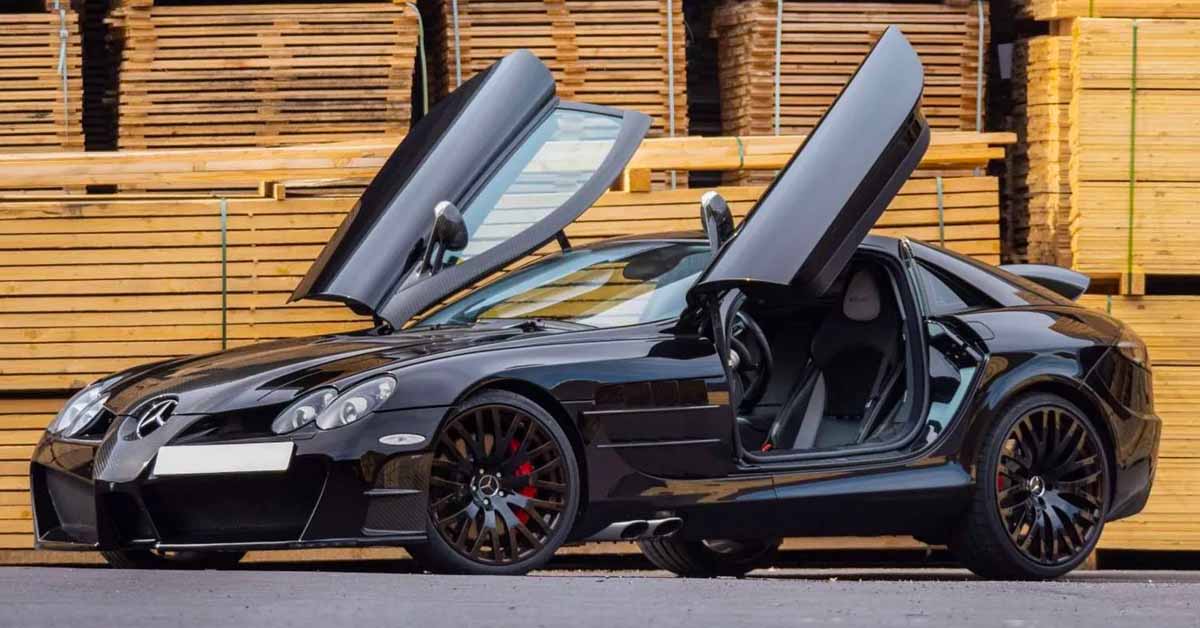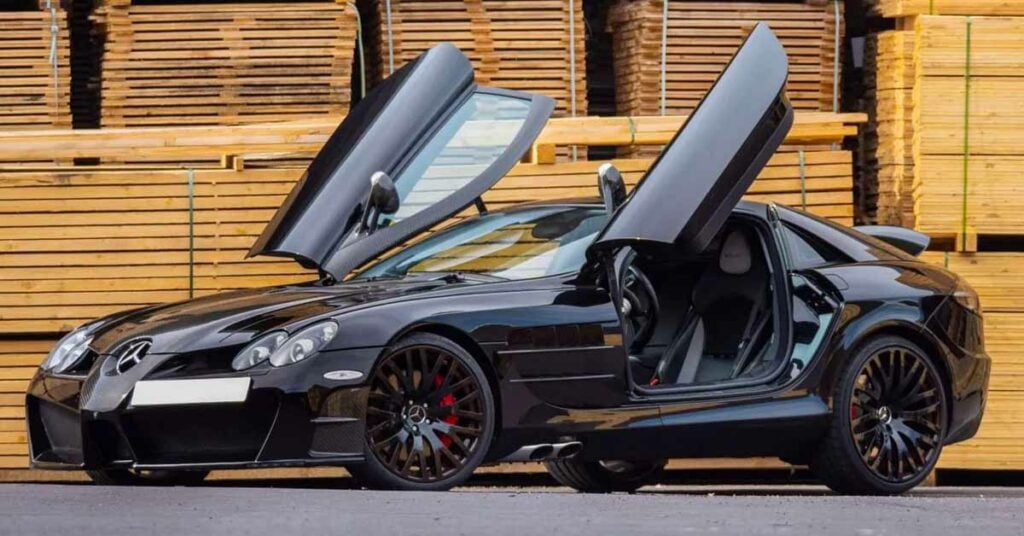 One of Drake's great collaborations was the SLR, a Mercedes-Benz (feat. McLaren) mash-up with 'Sport leicht Rennsport' (Sport Light Racing). The association came about because Mercedes and McLaren were F1 partners and the SLR (developed as a follow-up to McLaren's F1) was in production from 2003–2010. And this is yet another special vehicle in the car collection of Drake. According to Jeremy Clarkson, during the car's production, the Brits at McLaren said the SLR looked like a Spitfire, while the Germans at Mercedes disagreed, saying it looked like a Messerschmitt. Clarkson denied both of them, claiming that it sounded like a god gargling with nails. Drake hasn't given his take on it but he sat on the bonnet and social media threw up some pictures.
You may also like: Car Collection of Tee Grizzley is Incredible – VIDEO
You may also like: ASAP Rocky's Mercedes Benz 190 E Features in Need For Speed (NFS) No Limits
Brabus 850 (2015)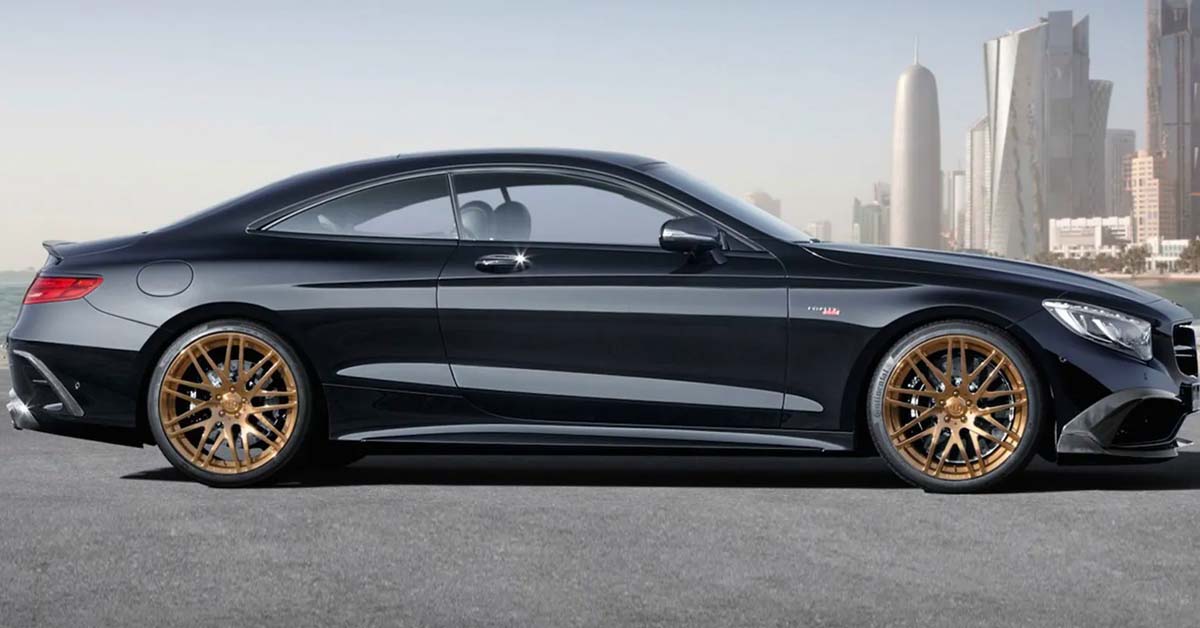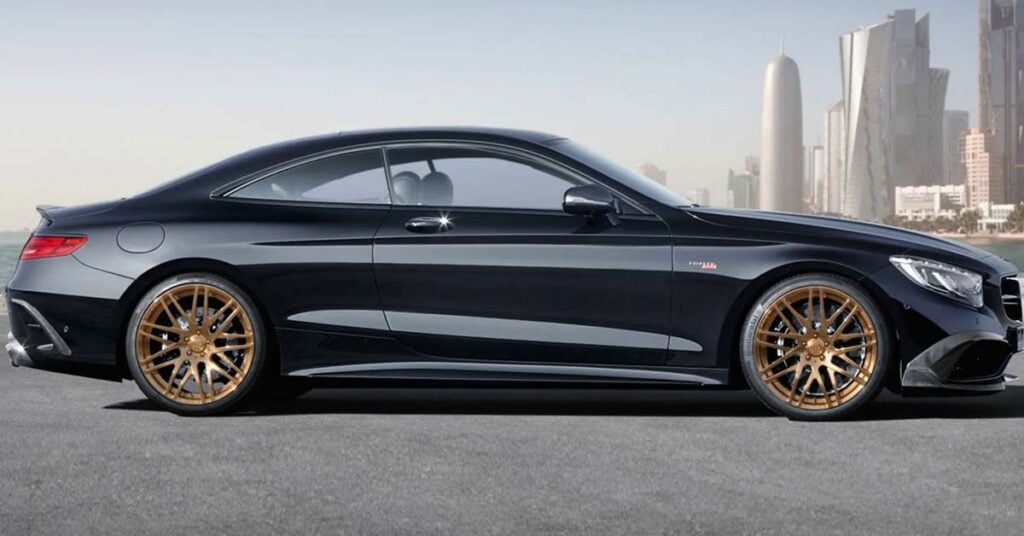 The Brabus version of the Mercedes S-Class was the first to be released in North America in 2015 which was a monster. With a 6.0-litre twin-turbo V8 calling the shots, this modified machine produced 839bhp and had a claimed top speed of 217 mph – a claim that would have made it the fastest all-wheel-drive production coupe on the planet. A dangerous daily drive that'll make you laugh now and cry later if you're not careful.
You may also like: Kanye West on Verge of Ruin, To Sell His Car Collection
Rolls-Royce Wraith (2015)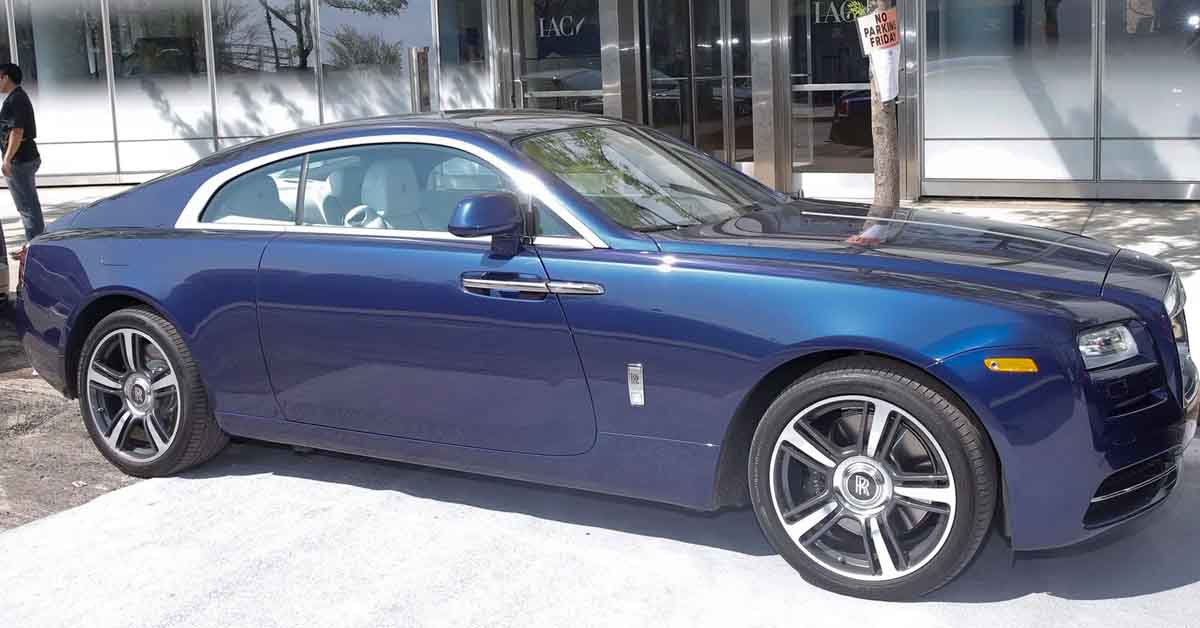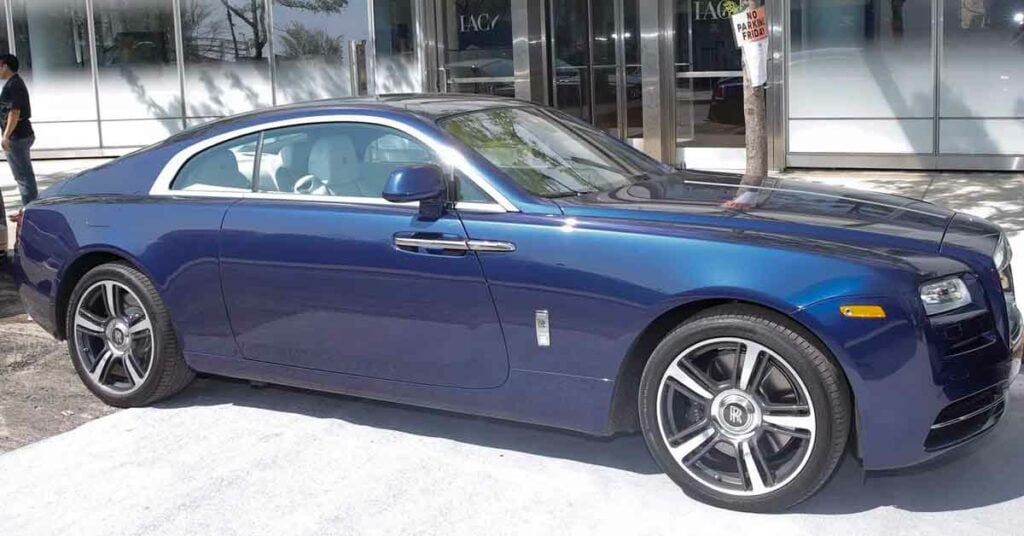 The Rolls-Royce Wraith is one of the poshest models in the car collection of Drake. Considered to be the most powerful luxury cars ever made, the Wraith impresses in all aspects. With its stunning two-suicide-door design, 6.6-litre turbocharged V12 engine and a quarter million pounds, owners get a lot of car for their price. Drake was black on black and was even featured in one of his tracks, 'Back to Back' at the behest of Philadelphia rapper Meek Mill – 'I drive here in the Wraith playin' AR-AB. I'm not sure what it was that really drove you guys crazy. But I guess that's what I have to do in order to rap for you all.'
You may also like: Check Out The INSANE Car Collection of Young Thug – VIDEO
Mercedes-Maybach S600 Pullman (2015)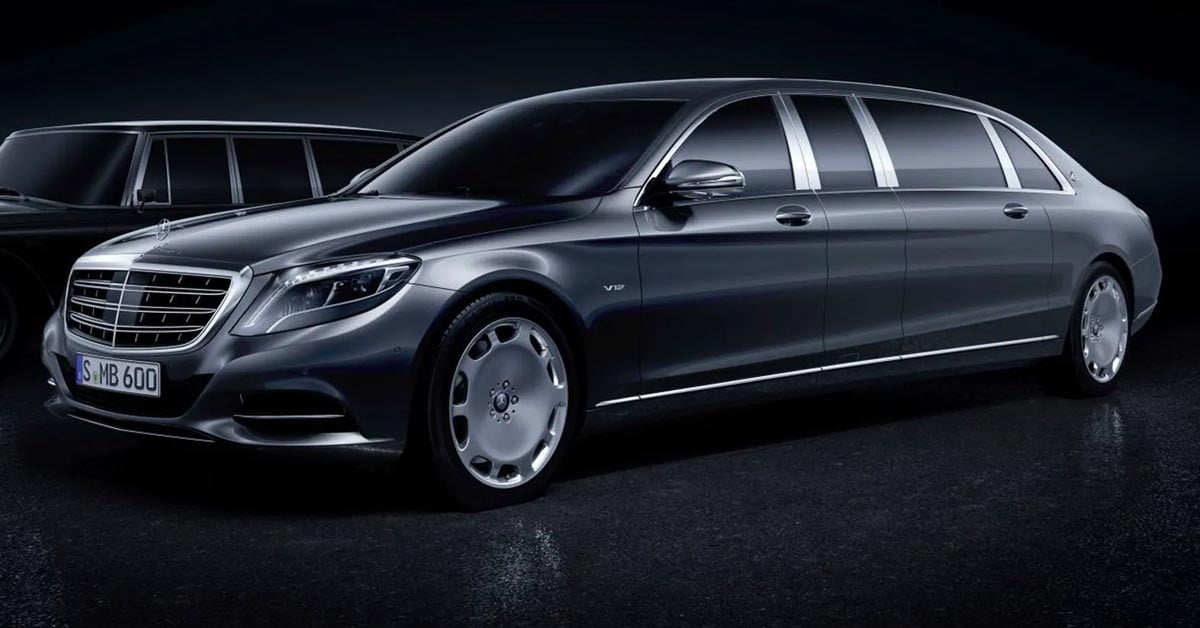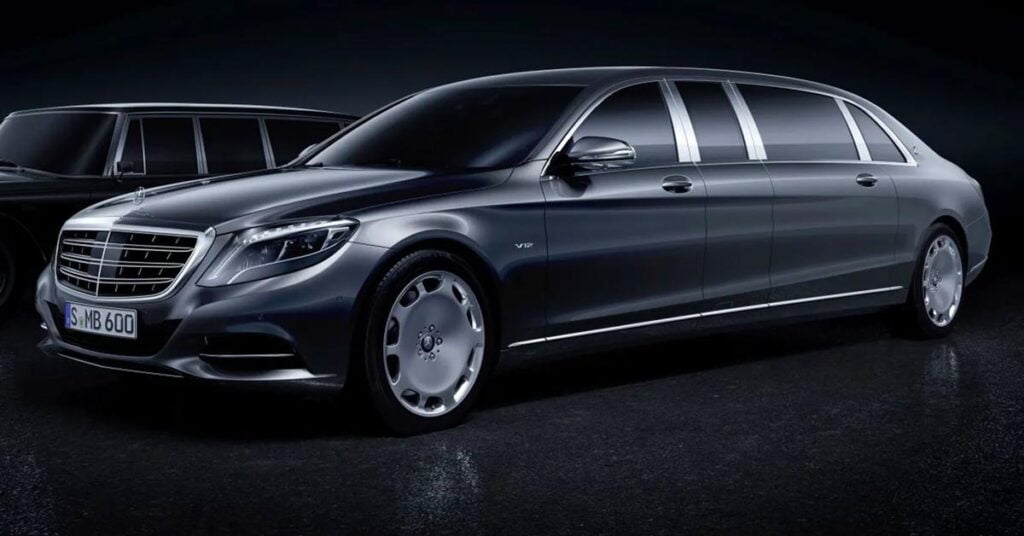 The original Mercedes S600 Pullman was for rock stars, dictators and war criminals (not necessarily in that order) but the modern version is for CEOs, MVPs and hip-hop royalty. Allow Drake to enlighten you: "I just got a Mercedes-Maybach Pullman n*** you never heard of it? You'll have to google it to find out it's powered by a 6.0-liter V12 engine." It was a 21-foot S-Class Limousine, while the Pullman version was 100 mm larger than the standard version, resulting in a solid increase in interior space and a price tag of $600,000. Not sure what works per mm but there is too much.
You may also like: Car Collection of DJ Khaled Has Multiple Rolls Royce Products
Ferrari LaFerrari (2016)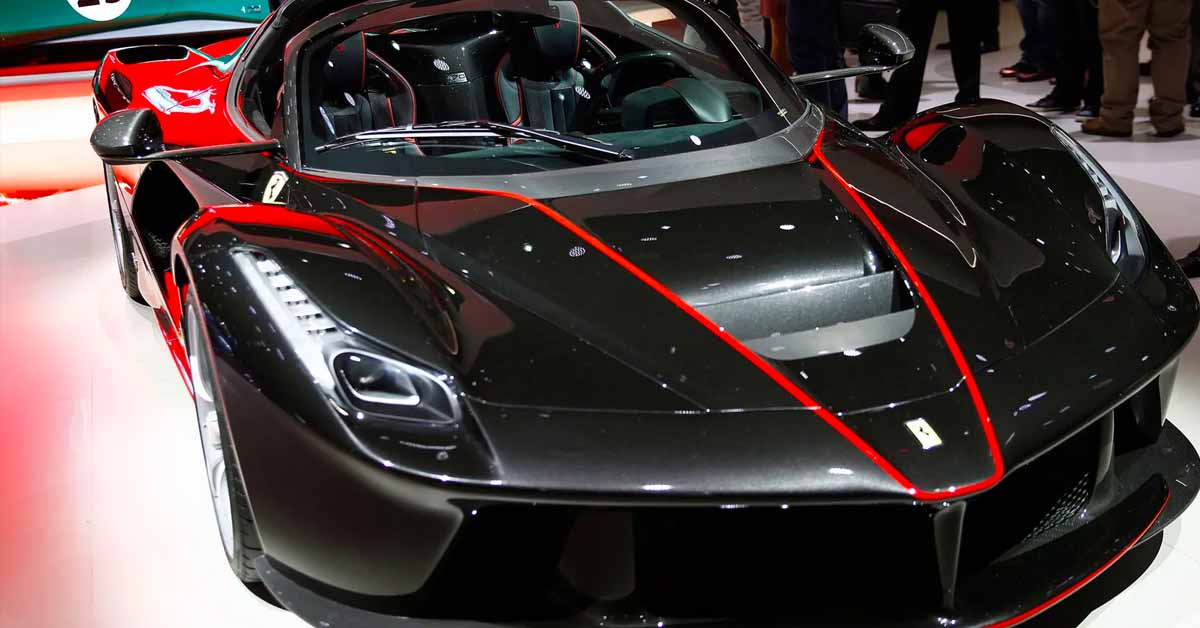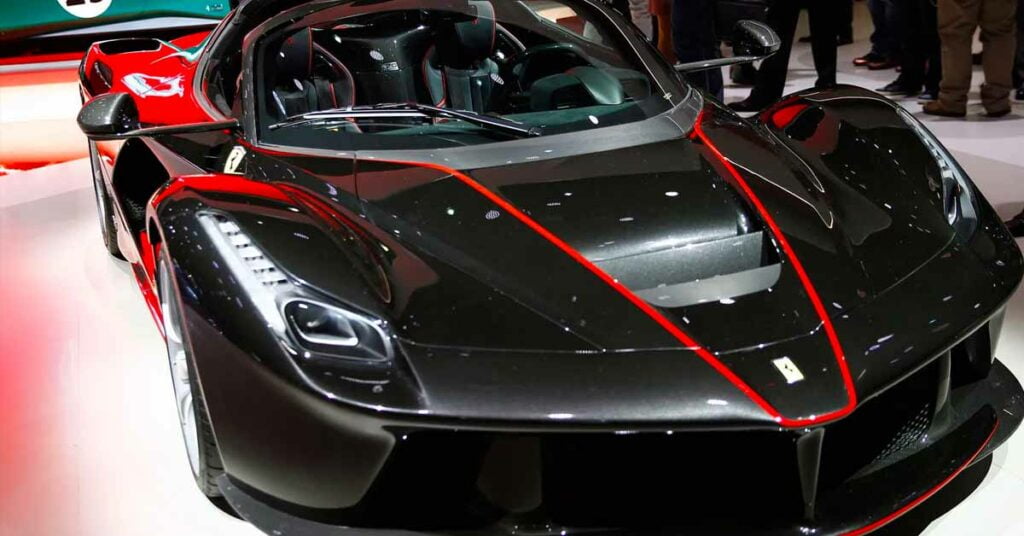 A few years ago, Travis Scott decided to give his then-GF, Kylie Jenner, a brand new Ferrari LaFerrari. She was not only thrilled by this but also found herself in a unique owners club of which only 499 have ever been made. Although there was one significant difference between the 950bhp hybrid V12 hypercar and the Heartbreak Drake, the latter could fly. Don't tell Kylie this, but Drake decked out his version of a yellow LaFerrari and flew it to his show. It wasn't true, but Kylie doesn't know it.
You may also like: Car Collection of Ty Dolla Sign is Exquisite – VIDEO
McLaren 675LT (2016)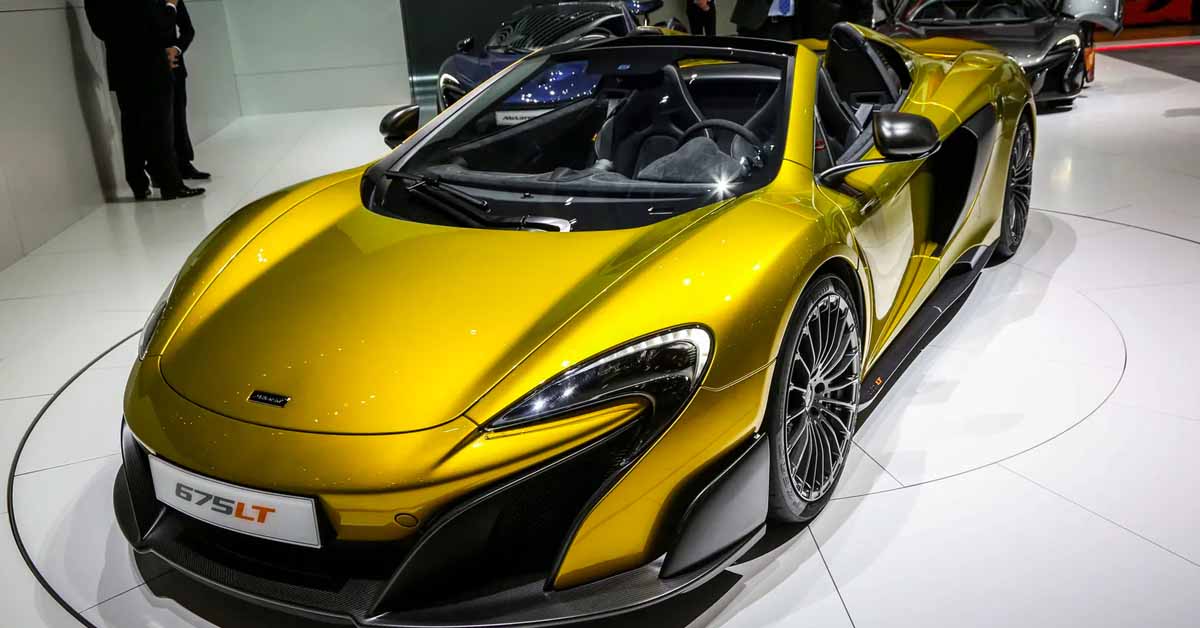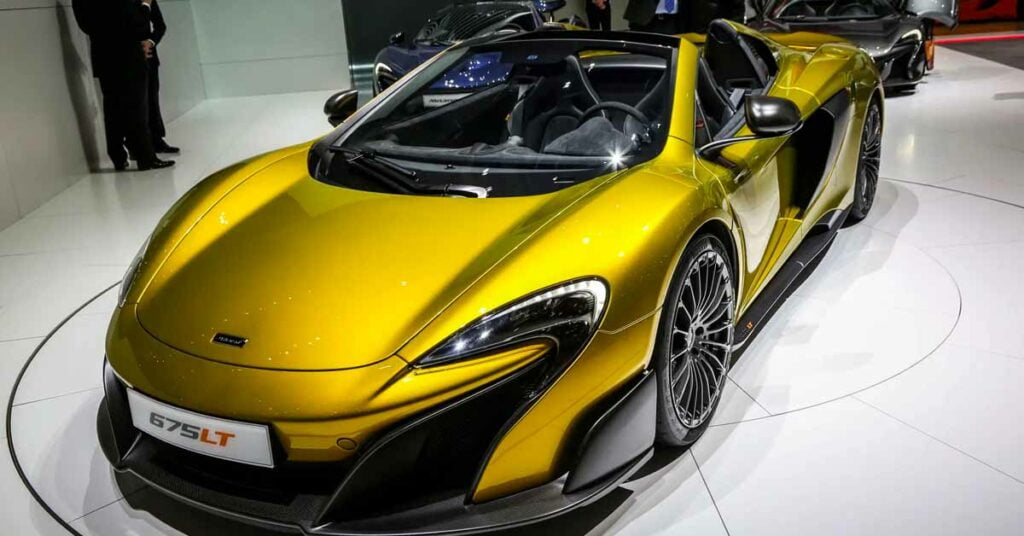 Drake's McLaren 675LT (Long Tail) is really a homage to McLaren's 1997 endurance racer – a lighter, more powerful track-focused limited-series car that elevates aerodynamics to high art. It roars to 62 mph in 2.9 seconds, 124 mph in barely 7.9 seconds, and finishes at 205 mph. It weighs 100kg less than the 1,320kg McLaren 650S which produces 542 bhp-per-tonne power-to-weight. Drake undoubtedly knows it all, but he probably isn't bothered about the stats. Young Frankie Geechi Liberachi outnumbered 852,000 copies of his album Views sold in the US during its first week of release. So he gifted himself a 675LT.
You may also like: Car Collection of Roddy Ricch is Genuinely INSANE
Lamborghini Aventador LP-700-4 Roadster (2016)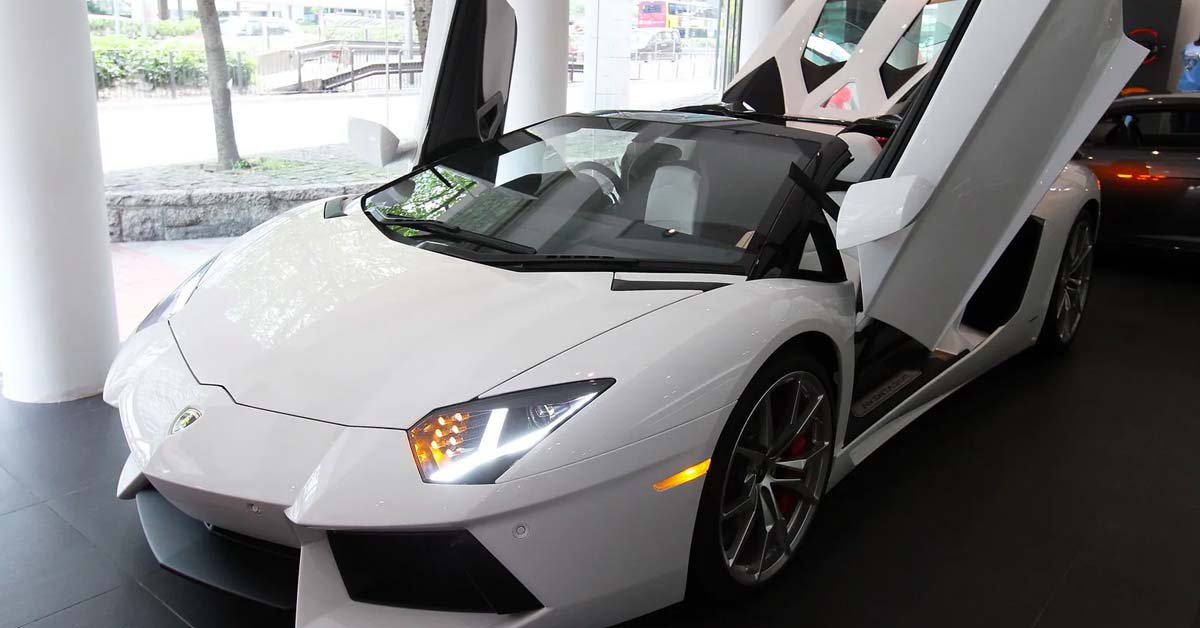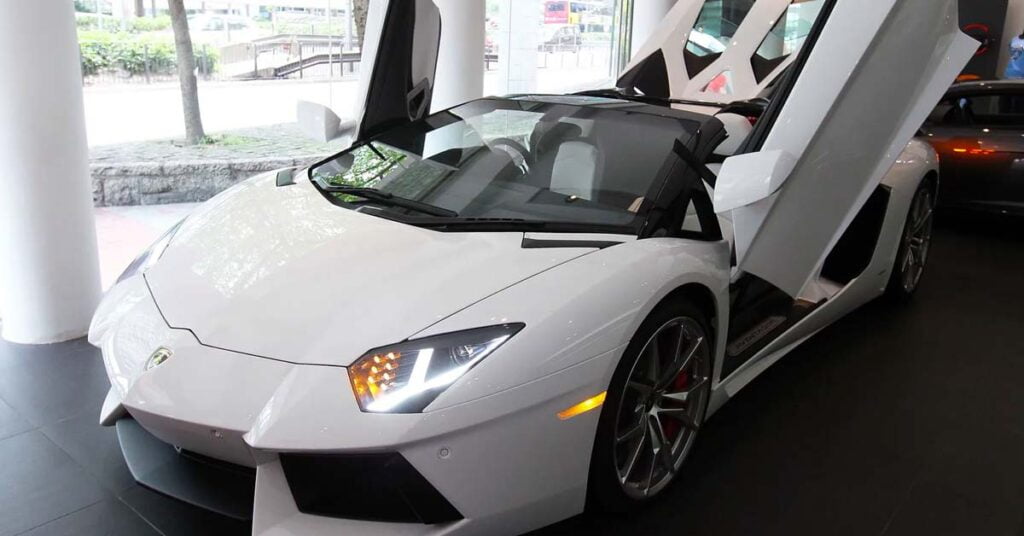 If the 6.5-litre V12, 700bhp Lamborghini Aventador Roadster didn't exist, Gotham City billionaire Bruce Wayne would have to ask Alfred to build one. However, Drake bought it from the Canadian car customizer Driving Emotions Toronto. It looks like a Batmobile, he even mentioned in a line in one of his views that the Lamborghini made me feel like Christian Bale. And I never break my ethics for ticket sales. He also featured YG on "Why You Always Hatin'?" Lambo for the video, a track that featured Drake on guest vocals. If Drake lets you borrow his $350,000 ride, you're going to let him rap, right?
You may also like: Car Collection of 2 Chainz is Black and Orange
Bentley Mulsanne (2017)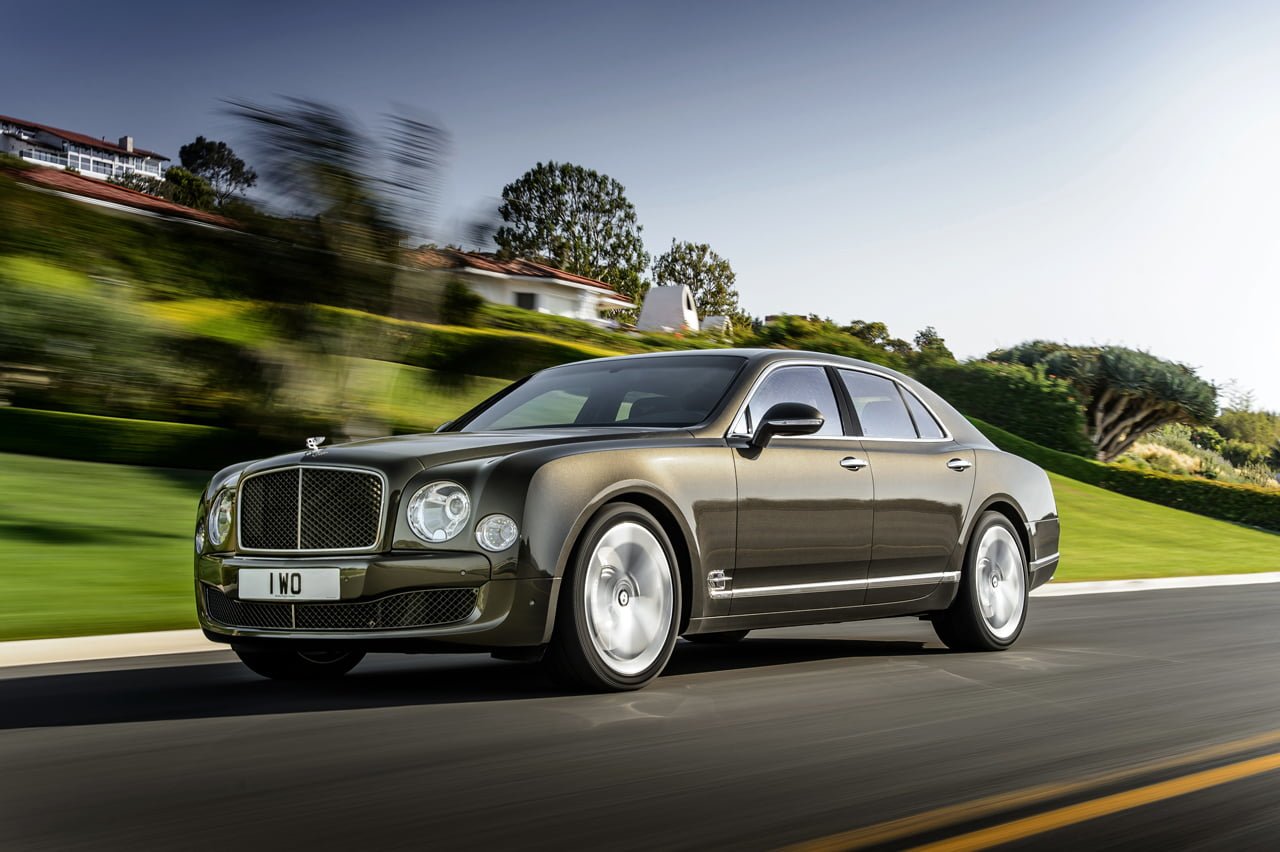 All high horse-powered Ferraris and Lamborghinis are a lot of fun but sometimes Francisco Mandarin likes to sit back and cruise in an understated, super-luxe style. The Bentley Mulsanne is a £240,000 dream car that's wonderful to drive and travel in. It's a luxurious four-door flagship fit for a grand politician.
You may also like: Check Out The Luxurious Car Collection of Rich The Kid
Devel Sixteen (2018)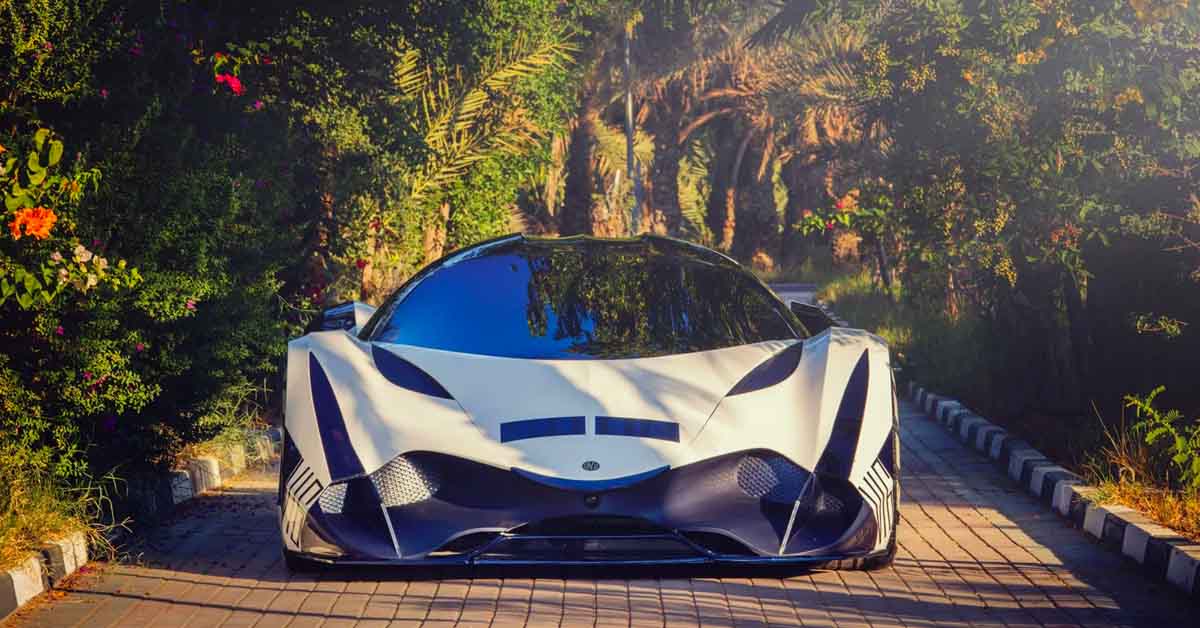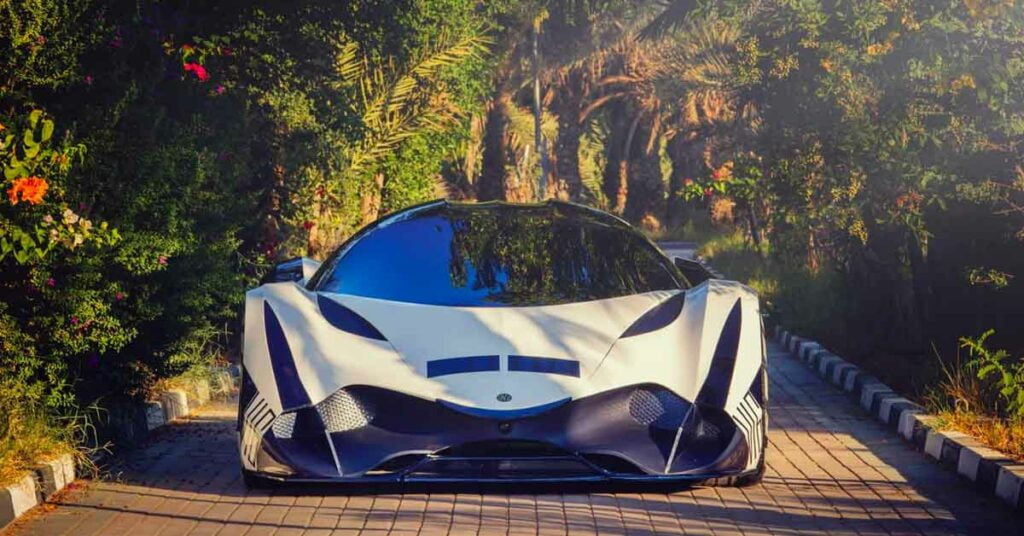 It looks like the car collection of Drake even includes a Devel Sixteen! The powerful and legendary Devel Sixteen features a quad-turbo 12.3-litre V17, puts out over 5,000bhp, costs around $2m and is claimed to have a top speed of over 320mph. Can it really go that fast? Is this a real hypercar or just hype? We'll have to wait to see the proof.
You may also like: Exotic Car Collection of Quavo – From Cadillacs to Rolls Royces
Mansory Rolls-Royce Phantom (2020)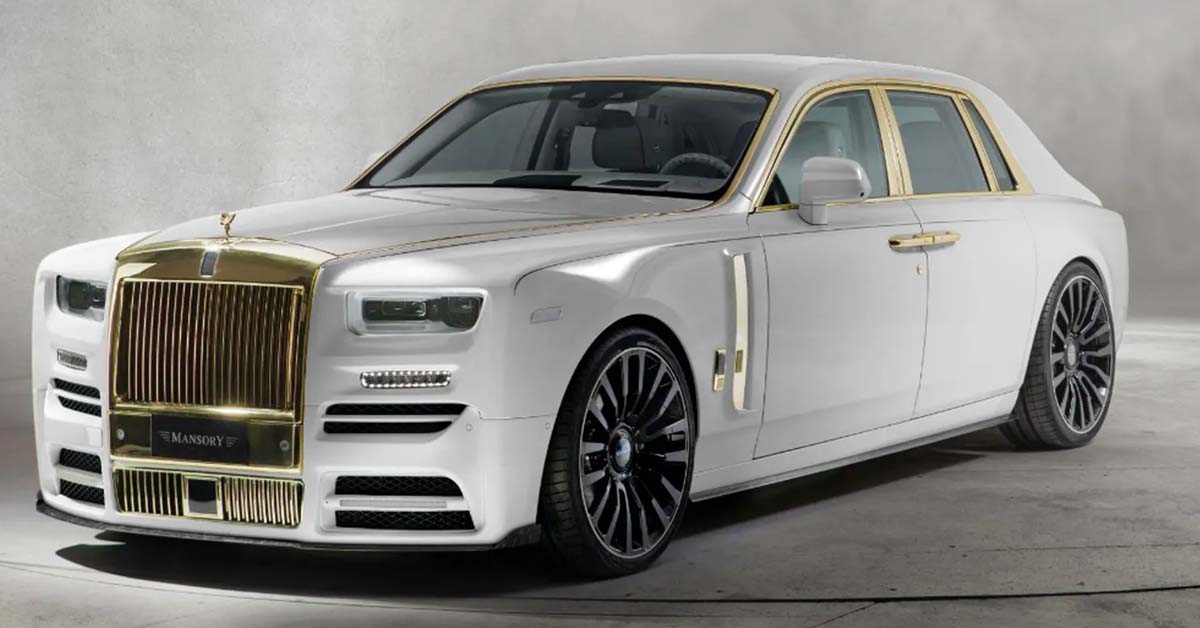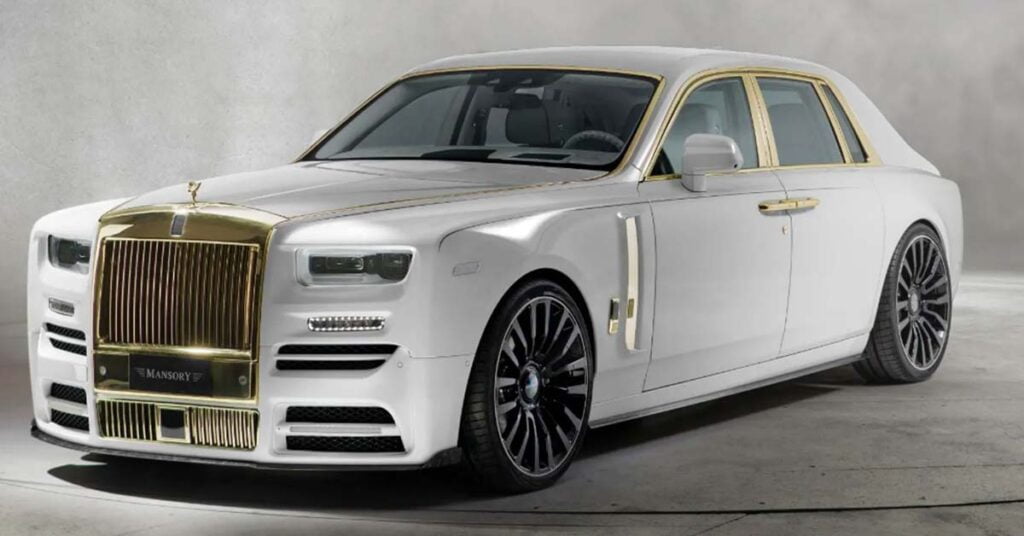 Another Roller in the car collection of Drake is the Mansory Rolls-Royce Phantom. A bespoke aggressive version adapted by Tony Bate is Drake's Roller Black and Bushukan Yellow. According to Mansory, this colour is named after the citron fruit which is also believed to be in the hand of the Buddha in the form of Bushukan. This fruit represents happiness, contentment and long life in China. In addition, it highlights the car's main features and instead of the retractable Spirit of Ecstasy, an OVO owl complements Drizzy Hendrix's record label emblem.
You may also like: Car Collection of T-Pain is Simply Stunning
Mercedes-Maybach G 650 Landaulet (2019)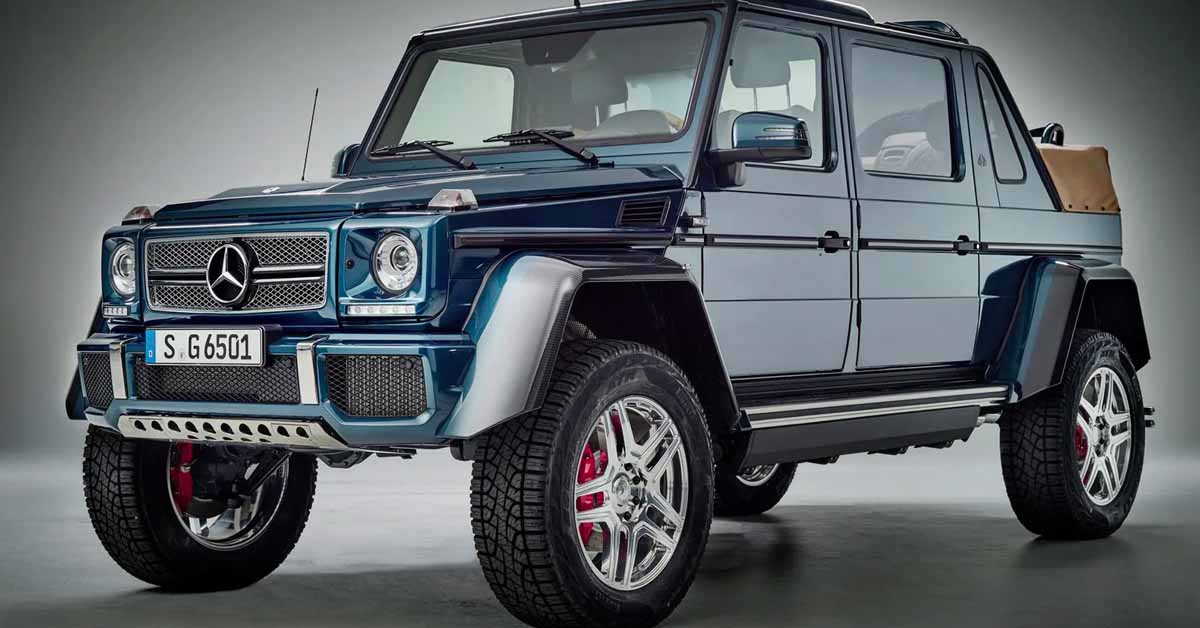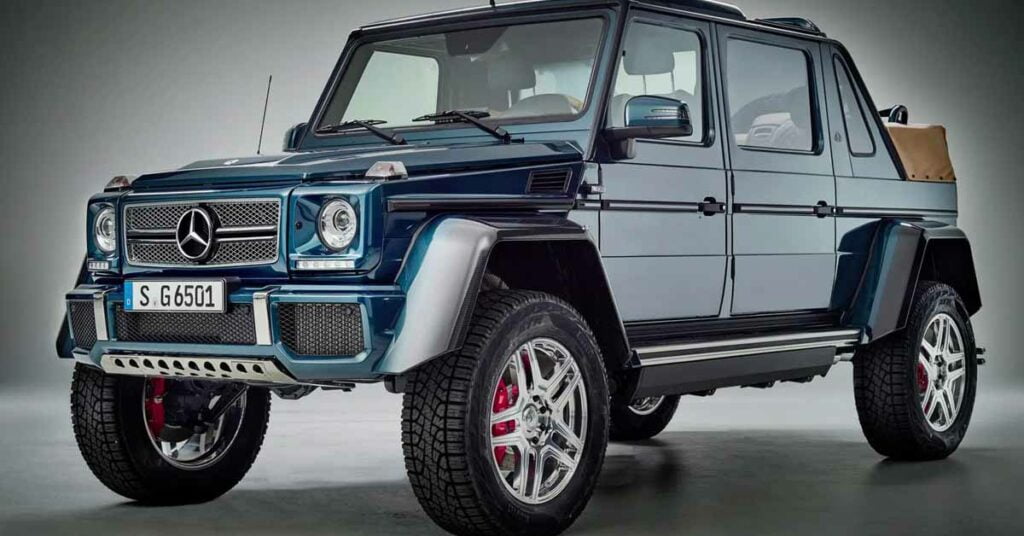 This all-terrain limited edition is one of only 99 G-Class SUVs built by Mercedes-Maybach with the AMG V12 Bi-turbo engine. It has all the luxury and accoutrements you could expect from this $1.8 million 4×4. This is some serious hotline billing.
You may also like: Extravagant Car Collection of Sean 'Diddy' Combs
Car Collection of Drake
Acura TSX
Bugatti Veyron Sang Noir Edition
Bentley Continental Supersports Convertible
Mercedes-Benz SLR McLaren
Brabus 850
Rolls Royce Wraith
Mercedes-Maybach S600 Pullman
Ferrari Laferrari
McLaren 675LT
Lamborghini Aventador LP-700-4 Roadster
Bentley Mulsanne
Devel Sixteen
Mansory Rolls-Royce Phantom
Mercedes-Maybach G 650 Landaulet