Vin Diesel is one of the biggest movie stars in the world and his car collection is corresponding to his stature.
An unofficial brand ambassador for a unique car collection in the movies, the real-life rides of Vin Diesel are equally impressive. Vin is most famously known for his role as Dominic Toretto in one of the most successful franchises of all time, Fast & Furious. The movie is in its 10th iteration and the release will be announced soon. In these movies, he is often seen driving fast, racing and performing stunts with cars. But who knew that his real car collection has some extraordinarily unique vehicles too.
You may also like: Car Collection of Captain America Chris Evans
You may also like: Exotic Car Collection of Dr Dre – Ferrari, Rolls Royce & More!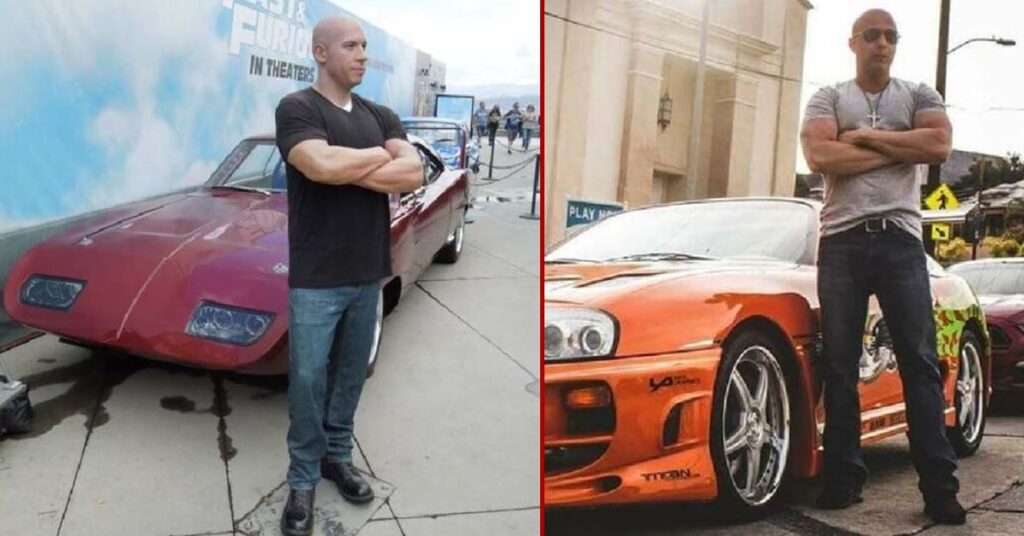 You may also like: Car Collection of Jay-Z and Beyonce is SICK
You may also like: Here's The Extravagant Car Collection of Sean 'Diddy' Combs
Car Collection of Vin Diesel
1963 Chevrolet Corvette Sting Ray Grand Sport
As special as it may be, we assure you that this won't be the only classic vintage car Vin owns. This rare beauty is reportedly 1 of the 100 that were ever made. Its price in the auctions is around $100,000 (Rs 80 lakh INR). It is featured in Fast Five and comes with a 5.4-litre V8 engine churning out 300 hp and has a top speed of 142 mph (228 km/h).
You may also like: Car Collection of T-Pain is Simply Stunning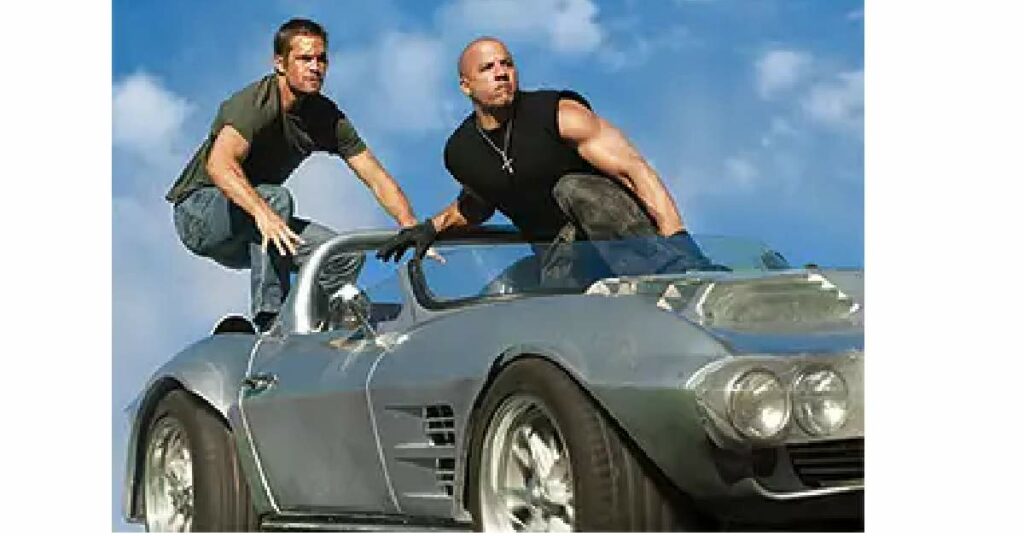 You may also like: A Look at the Unique Car Collection of Matrix Star Keanu Reeves
You may also like: 10 Star NBA Players and Their Cool Cars
1993 Mazda RX-7
Interestingly, this was the first car that Vin as Dominic rolled in in the first iteration of the movie. For the uninitiated, Mazda back then was associated with racing cars as they were a prominet player in the sport. The RX-7 in particular boasts great performance and handling and the price of this rare car was around $40,000 (around Rs 32 lakh INR).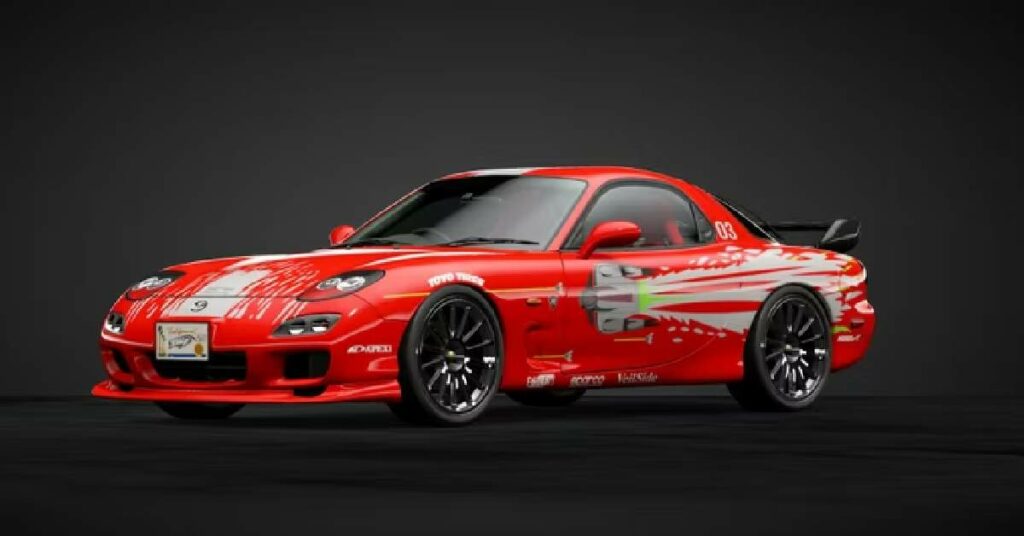 You may also like: A Look at the Surprisingly Small Car Collection of Jim Carrey
You may also like: Car Collection of Model/Mechanic/TV Star Constance Nunes
1966 Pontiac Bonneville
If you google classic American cars from the 60s, there will be a Pontiac on the list somewhere. The Bonneville was on the production line from 1958 to 2005. This is incredible and informs just how popular it was back in the day. This model was over 19 feet long making it the longest Pontiac ever. It had a 6.9-litre V8 under the hood. The price of this beauty can't be quantified.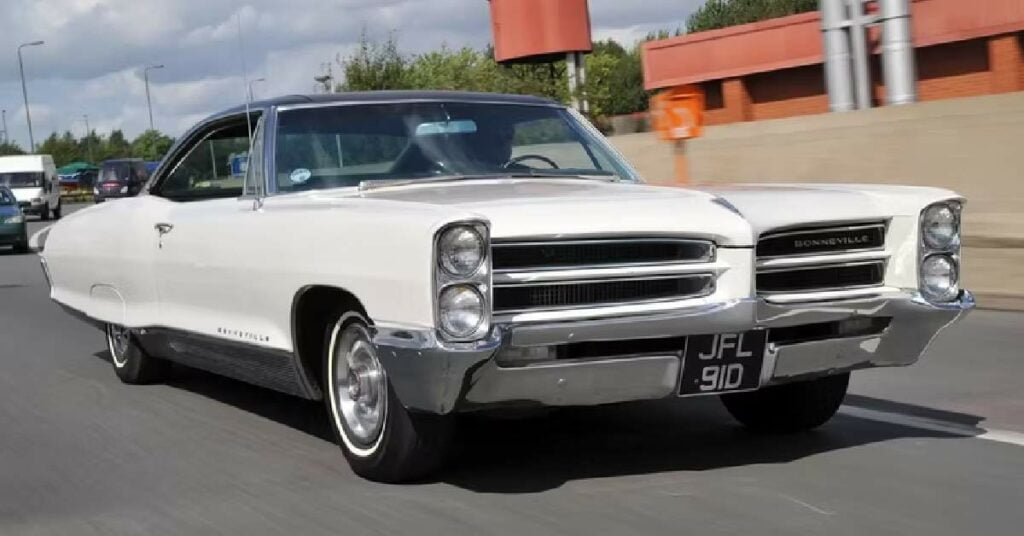 You may also like: Here's The Multi-Million Car Collection of Tom Cruise
1994 Toyota Supra Turbo
Owing to its massive reception in the Fast & Furious films, the actual sales of the Toyota Supra went up at the time. For all car lovers in the world, the Toyota Supra doesn't need an introduction. It is one of the most iconic cars of all time. This Supra Turbo was able to achieve 0-60 mph (0-96 km/h) in just 4.6 seconds which is seriously quick even for today's standard. The top speed was rated at 160 mph (257 km/h).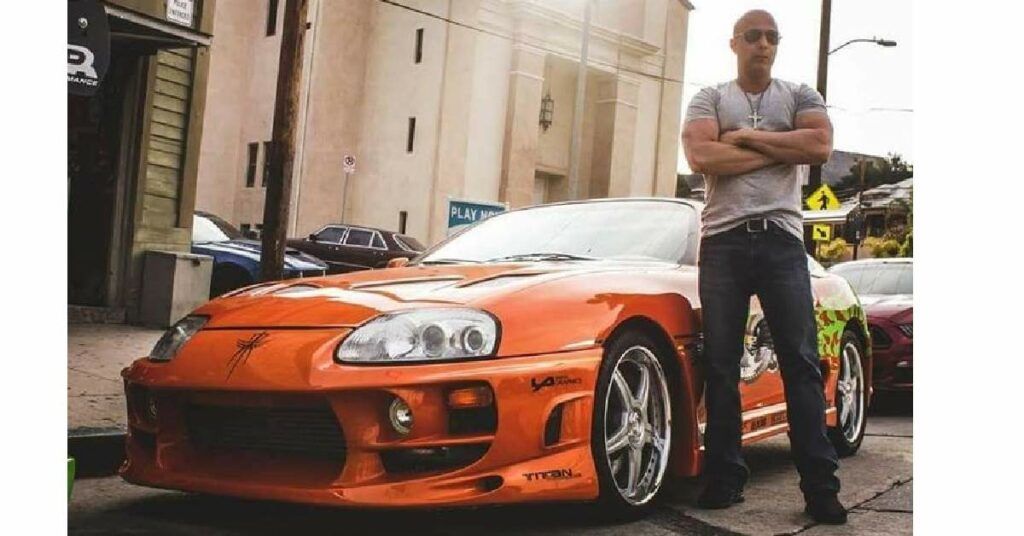 You may also like: Check Out The Stunning Car Collection of Kylie Jenner
Rolls Royce Sprinter Van
Now, before you say that the Sprinter Van is made by Mercedes and not Rolls Royce, we would like to inform you that this is a special custom-built model that was gifted to Vin Diesel by his co-star Tyrese Gibson. The details that have gone to develop this spectacular model are simply breathtaking. It has a Rolls Royce upholstery, a refrigerator, and a massive TV, among other amenities. It also carries the Spirit of Ecstacy symbol on the bonnet typical of RR products.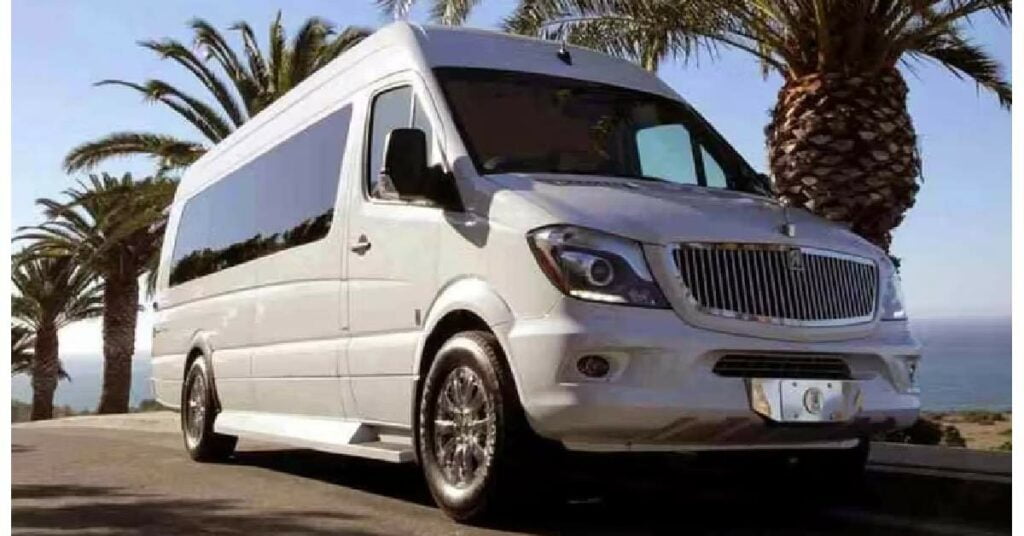 You may also like: Check Out The Sumptuous Car Collection of Taylor Swift
1970 Dodge Charger Tantrum
This custom-modified 1970 Dodge Charger has also been designed specifically for Vin by the crew of Fast and Furious. This redesigned version looks every bit of the muscle car that we expect from Dodge and there are even modifications made to the engine making it produce a whopping 1,650 hp from the 9.0-litre V8 engine borrowed from a boat. It costs over $700,000 (approx Rs 5.60 Crore INR).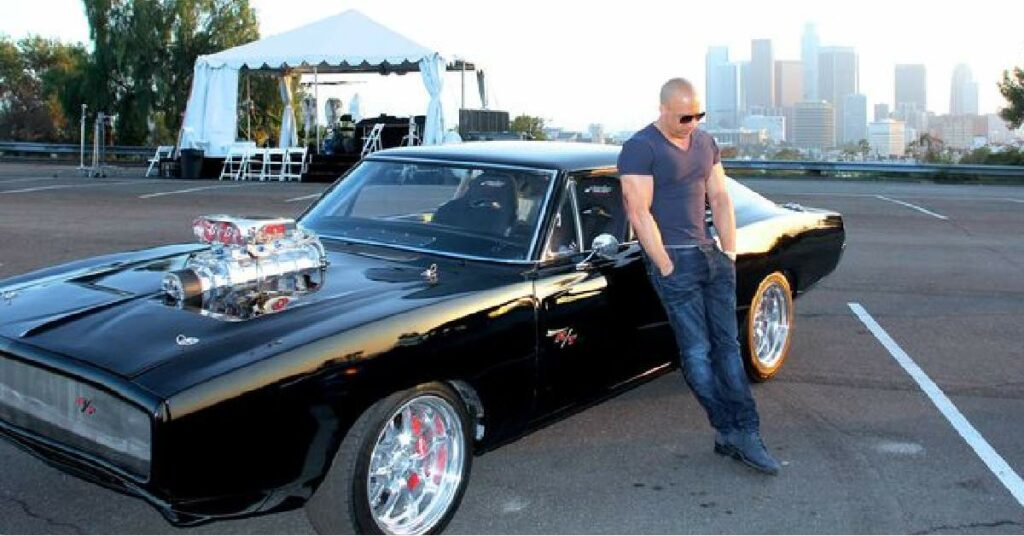 You may also like: Glamorous Car Collection of Roger Federer Will Leave You Stunned
2010 BMW E60 M5
This is one of the cars that is the actual production version that Vin owns. This sports saloon comes powered by a V10 engine that outputs 500 hp and 520 Nm of peak power and torque. The M5 was one of the best examples of German engineering back in the day. Needless to say, it suits the personality of Vin Diesel quite well.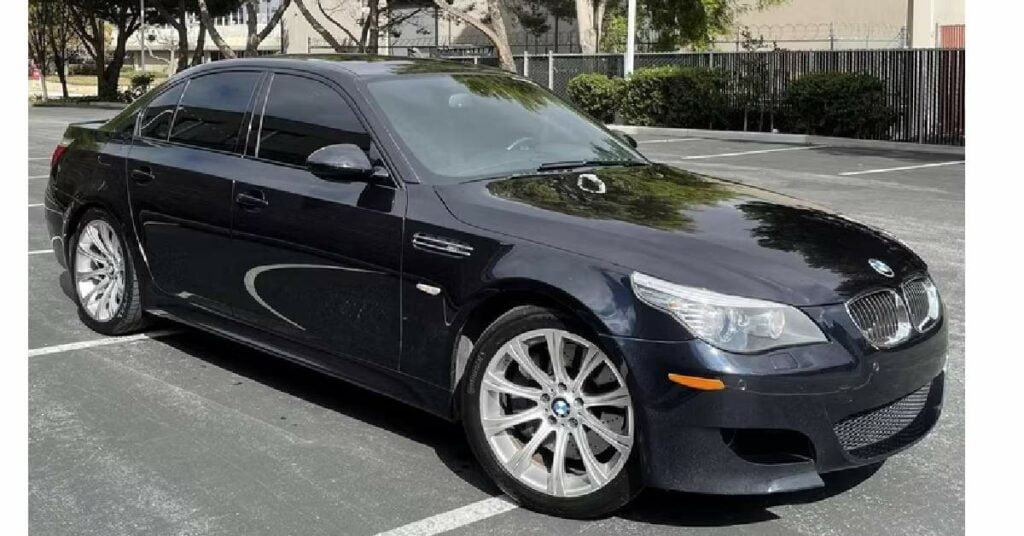 You may also like: Car Collection Comparison of Nicki Minaj and Cardi B
2014 Lykan Hypersport
The Lykan Hypersport is yet another car that got famous from the movie. In fact, there was a ton of traction and talking about this car from Fast and Furious 7. This was so special that only 7 of this kind were ever built. Being such an exclusive car justified the hefty price tag of a jaw-dropping $3.4 million (Rs 27 Crore when converted to INR). It had a 3.7-litre twin-turbo flat 6 that produced 780 hp with a top speed of 245 mph (394 km/h).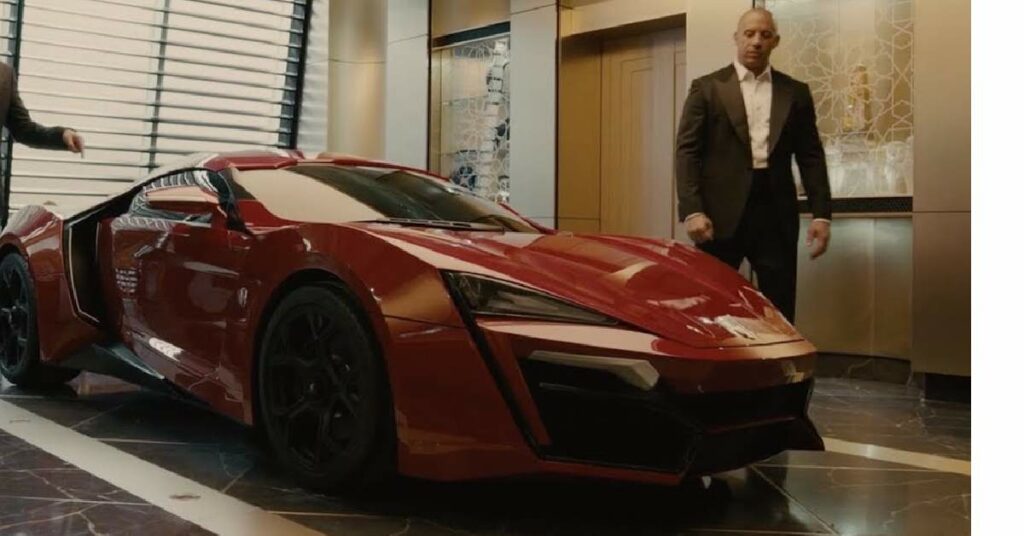 You may also like: Here's a Look at the Royal Car Collection of Queen Elizabeth II
1969 Dodge Charger Daytona
What better way to end this list than with another classic vintage vehicle. The 1969 Daytona is arguably the most recognisable model America has ever produced. It came with a 7.0-litre HEMI V8 engine that developed 425 hp. Vin shelled out around $90,000 (approx Rs 72 lakh INR) for this replica model. In this unique car collection of Vin Diesel, which one is your favourite?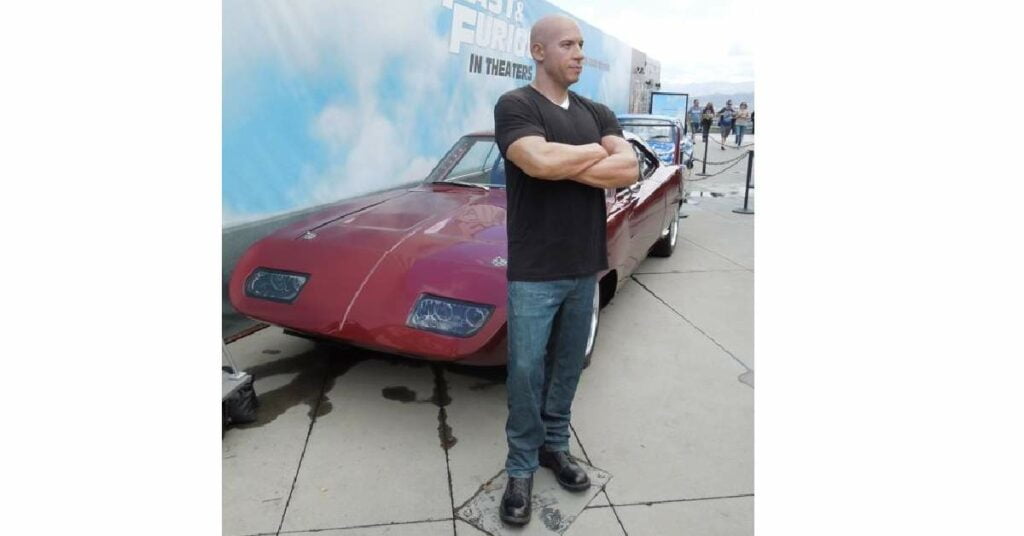 Join our official telegram channel for free latest updates and follow us on Google News here.