The news of the passing away of Queen Elizabeth II recently is all over the news not just in England, but across the world.
While England is in mourning, we decided to have a look at the rather royal car collection of Queen Elizabeth II. Various sporting events, gatherings, and celebrations of any sort have been postponed in England as the national mourning begins. She was 96 years of age and had served the crown for 70 years. Let us check out what kind of automobiles she possessed.
You may also like: Car Collection Comparison of Nicki Minaj and Cardi B
Car Collection of Queen Elizabeth II
Bentley Bentayga
Bentley represents a DNA that caters to royalty and offers world-class luxury automobiles. This Bentayga was the first of its kind back in the day. In its current form, the Bentayga comes powered by a W12 engine that produces a mammoth 664 hp with a top speed of over 300 km/h. The 0-96 km/h comes up in just 3.9 secs. It retails for a starting price of Rs 4.10 Crore.
You may also like: Here's A Look At The Humble Car Collection of Barack Obama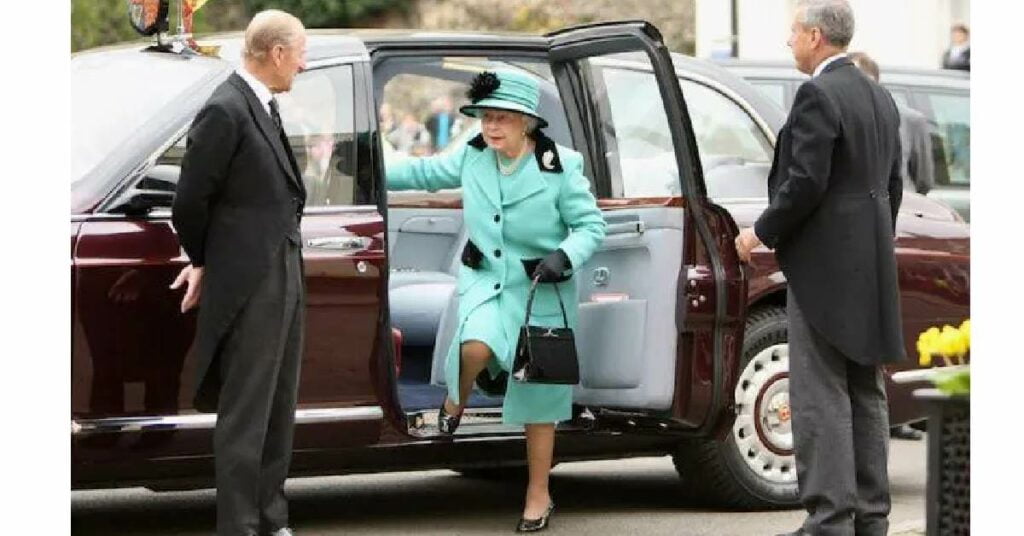 You may also like: Here's a Look at the Enviable Car Collection of Katy Perry
Custom Range Rover LWB Landaulet
Needless to say, most things the Queen owned were custom-made for her. This includes a Range Rover LWB that is a highlight of car collection of Queen Elizabeth II. Since the Queen needed to address and partake in public processions quite often, this Range Rover was cut from the top allowing her to stand and address the public. It comes with a 3.0-litre turbo diesel engine producing 340 PS and 700 Nm with an electric motor to complete a hybrid powertrain. The regular Range Rover LWB in India could cost up to Rs 4.17 Crore, ex-showroom.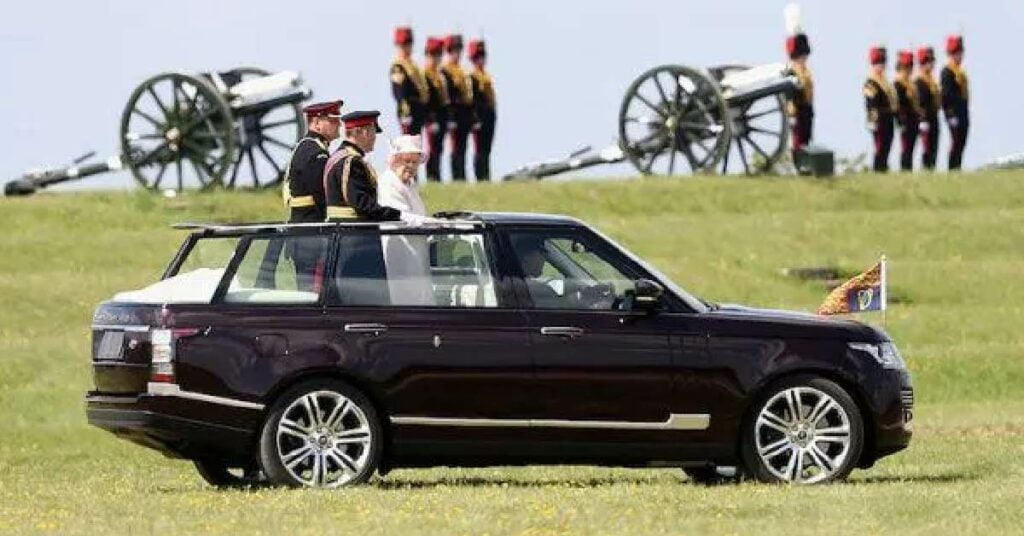 You may also like: Here's The Multi-Million Car Collection of Tom Cruise
Rolls Royce Phantom IV State Landaulet
Back in the day, the Queen used a Rolls Royce Landaulet which was a special edition with only 18 units ever made. It came with a 5.7-litre I8 engine. There were other Rolls Royce cars gracing the royal garage as well. Finally, it was returned to the carmaker in 2002.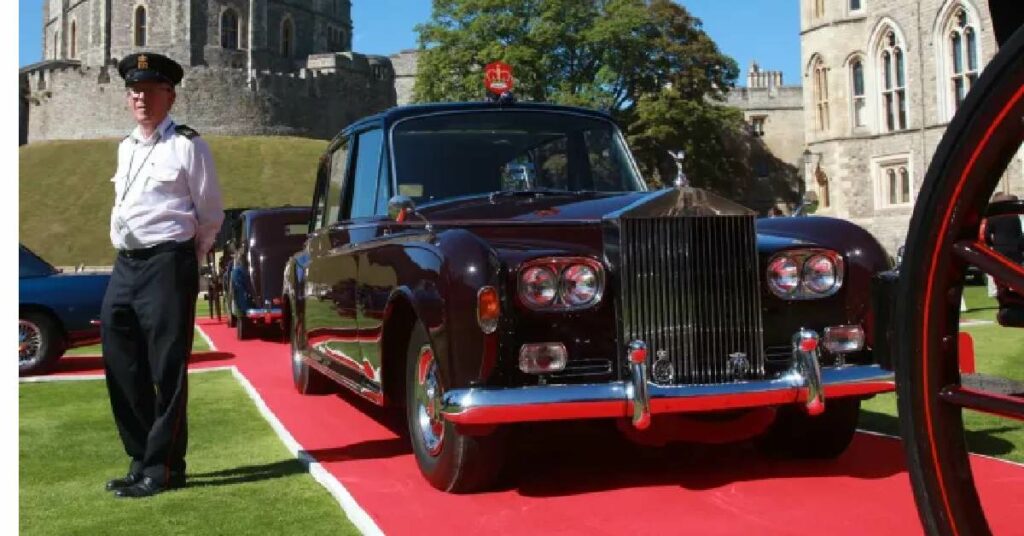 You may also like: Here's a Look at the Exquisite Car Collection of Adele
Vauxhall Cresta PA Friary Estate (1961)
Yet another vintage car sitting in the garage of Queen Elizabeth II is the Vauxhall Cresta PA Friary Estate. Like with other cars, this was custom designed to have a fishing rod holder on the roof, a gun rack, a dog guard for her corgis and a bunch of other modifications according to the needs of the Queen.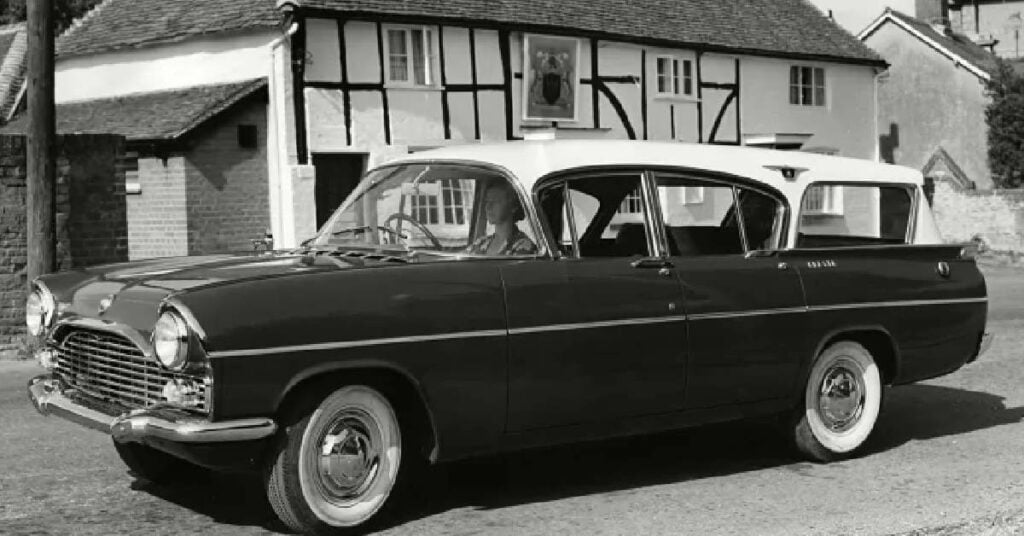 You may also like: Here's a Look at Insane Car Collection of Cardi B
Bentley State Limousine
This Bentley State Limousine was presented to the Queen in 2002 on the occasion of commemorating 50 years of her accession to the throne. It is an armoured vehicle with bulletproof tyres for utmost safety. The limousine came powered by a 6.75-litre V8 engine that produced 400 hp and had an extended wheelbase for maximum comfort. This one's actually the most luxurious models in the car collection of Queen Elizabeth II.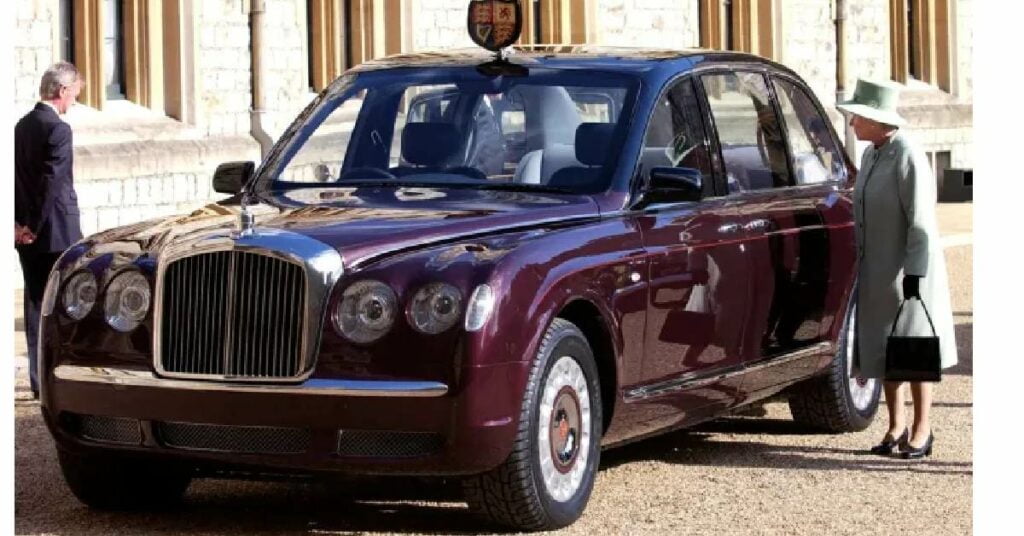 You may also like: These 10 LEGENDARY Cars Are ILLEGAL In USA
Royal Gold State Coach
This one is truly special even amidst all the other special automobiles. It was first seen as early as 1762 and it's reserved for absolute special occasions. It is possible that on the occasion of crowning the new King, the State Coach will be spotted again. So keep an eye out for that!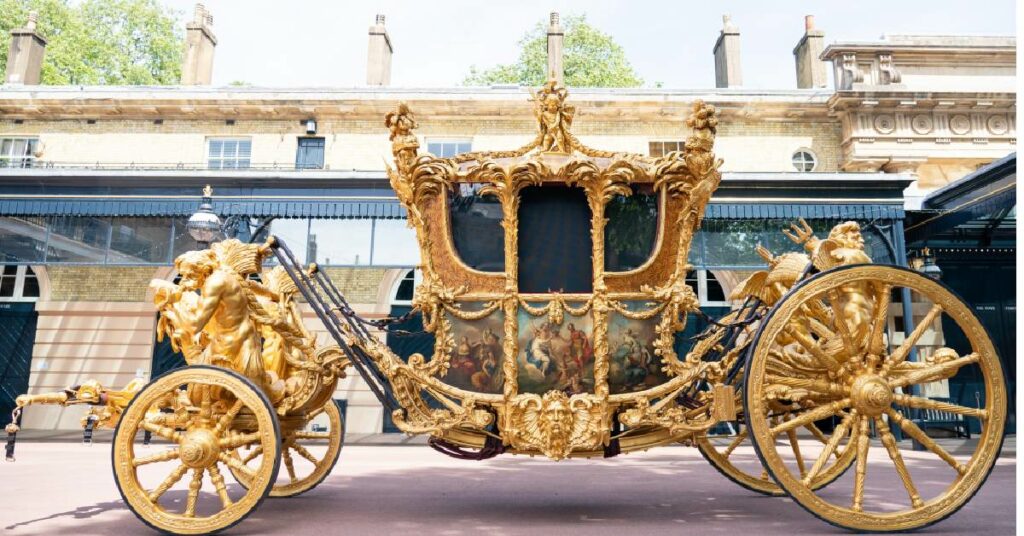 Join our official telegram channel for free latest updates and follow us on Google News here.