Orlando Bloom is a popular English actor who has been in the industry for decades now. We take a look at the incredible car collection in his opulent garage.
The car collection of Orlando Bloom is simply outstanding. The Lord of the Rings actor has had a pretty impressive career in Hollywood so far. Born in 1977, he has been around for decades making him an industry veteran. His partner is the famous singer Katy Perry and the power couple has two children. With an estimated net worth of over $45 million US, his garage is bound to be filled with exotic rides. Let us take a sneak peek into the uber-luxurious automobile garage of the famed actor here.
You may also like: Diverse Car Collection of Captain America Chris Evans
Car Collection of Orlando Bloom
Cars of Orlando Bloom
Lucid Air
Porsche 912
Porsche Cayenne
Porsche Carrera 4 GTS
Audi S7
Audi Q7
Custom Ford Bronco
Orlando Bloom Cars
You may also like: Car Collection of Chris Pratt is UNIQUE
Lucid Air
The car collection of Orlando Bloom consists of the electric supercar, Lucid Air. Lucid is one of the most prominent modern EV makers that has challenged the dominance of Tesla in the luxury super electric car segment. In its most aggressive settings, the Sapphire trim will be able to generate a monumental 1,200+ hp once it is launched. The variant Orlando could have is the Touring or Grand Touring which still develops over 1,000 hp of peak power. Almost all of its trims are able to achieve a 0-100 km/h acceleration sprint in the vicinity of 3 secs. It has a dual-motor all-wheel drive configuration will is responsible for such staggering acceleration and the price is a cool $169,000 US.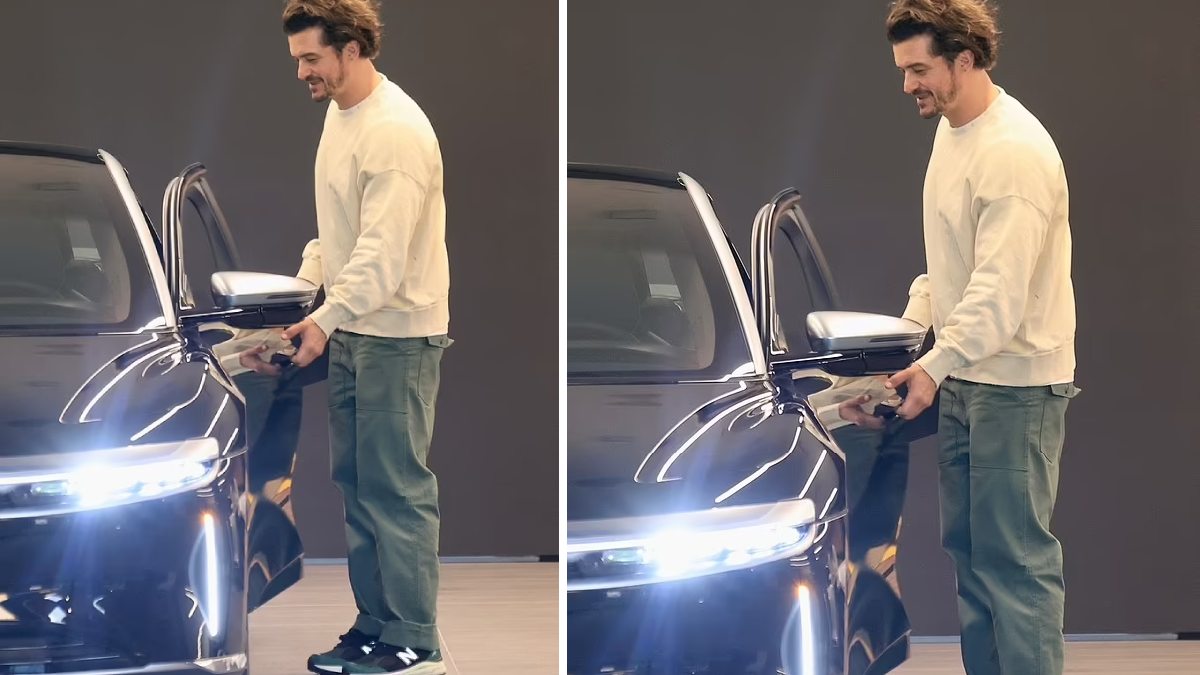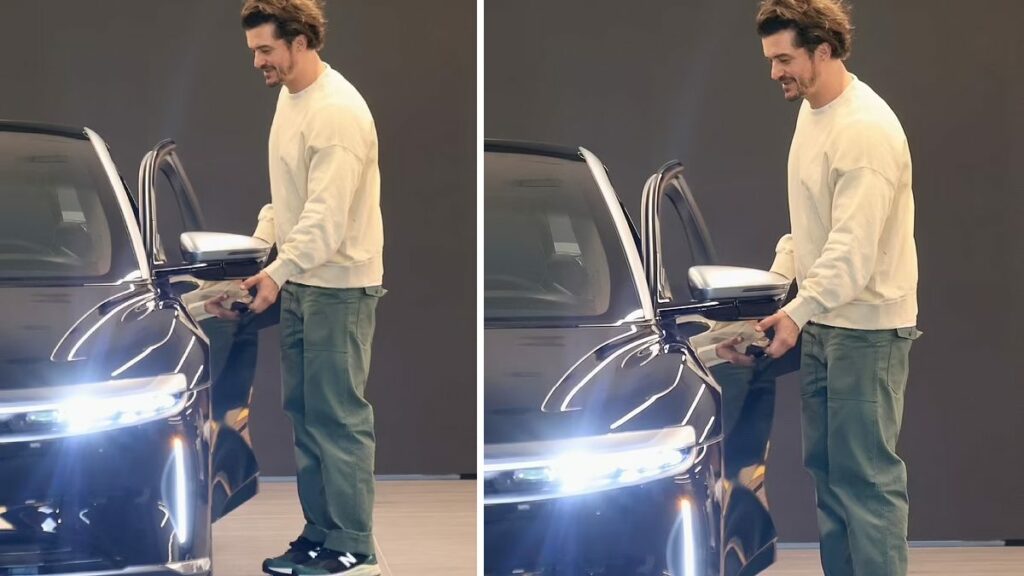 You may also like: Here's a SPORTY Car Collection of Mark Wahlberg
Porsche Cars
Orlando Bloom is clearly fond of the German performance carmaker as his car collection consists of multiple Porsche cars. It is well-known that Porsche makes some of the most sporty and agile vehicles in the world. That is the reason why most celebrities prefer to buy a Porsche when they are looking for a performance-focused driving machine. The first of the lot is the Porsche 912. This is a classic model that was launched in 1965 as an affordable alternative to the 911. That explains why he has been a car lover for a long time.
You may also like: Car Collection of Michelle Rodriguez is EXOTIC
Next on the list of cars of Orlando Bloom is the Porsche Cayenne. The luxury performance SUV will lead you to believe that this is some sportscar with a sedan body type due to its nimbleness and agility around the corners. The engineering in the Cayenne is so precise that people love this SUV for being a great handler, which is not something you would expect from an SUV. It has a 455 hp twin-turbocharged V8 engine.
You may also like: Bike Collection of Keanu Reeves is INCREDIBLE
The final Porsche in the car collection of Orlando Bloom is the Carrera 4 GTS. it is one of the most iconic and popular sportscars from the German automaker. Its body type is that of a typical sportscar with aerodynamic traits. Under the hood sits a 3.0-litre twin-turbocharged flat-six engine that makes 450 hp and 405 lb-ft of peak power and torque. The PDK transmission sends power to all four wheels lending an exhilarating 0-60 mph acceleration.
You may also like: Car Collection of Madonna is ECLECTIC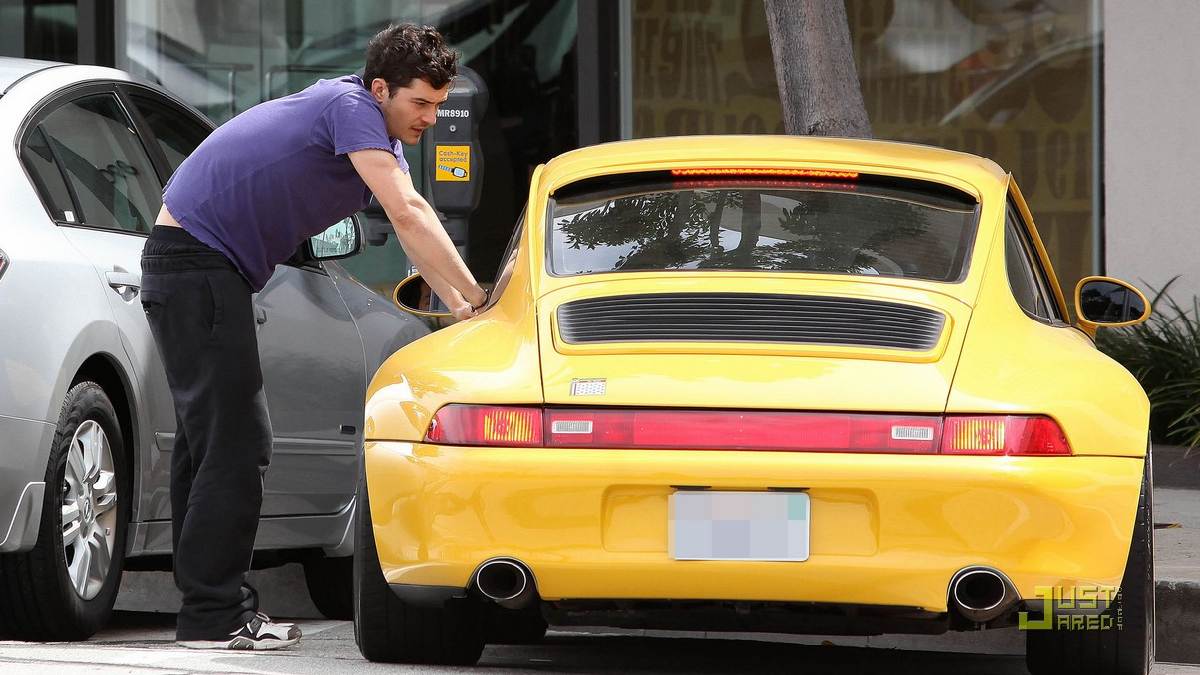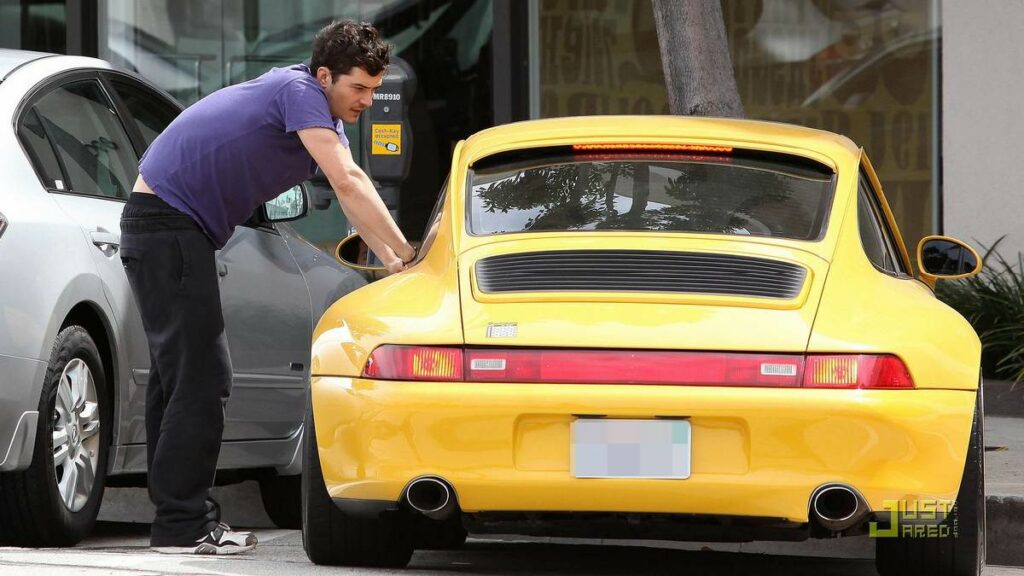 You may also like: INSANE Motorcycle Collection of Ewan McGregor
Audi Cars
Orlando's crush on German beauties continues as he also has 2 Audi vehicles in his car collection. The first one is the sporty S7 sedan which is one of the sleekest models in the fleet. The S7 is powered by a twin-turbocharged V8 engine that makes a cool 450 hp of peak power. He has also owned the flagship A8 in the past but he purchased the S7 to satiate his driving thirst. The other Audi in his garage is the Q7 which sits below the flagship SUV, Q8. It has tons of modern features, a premium cabin, tech functions and powerful engines to put a smile on the driver's face.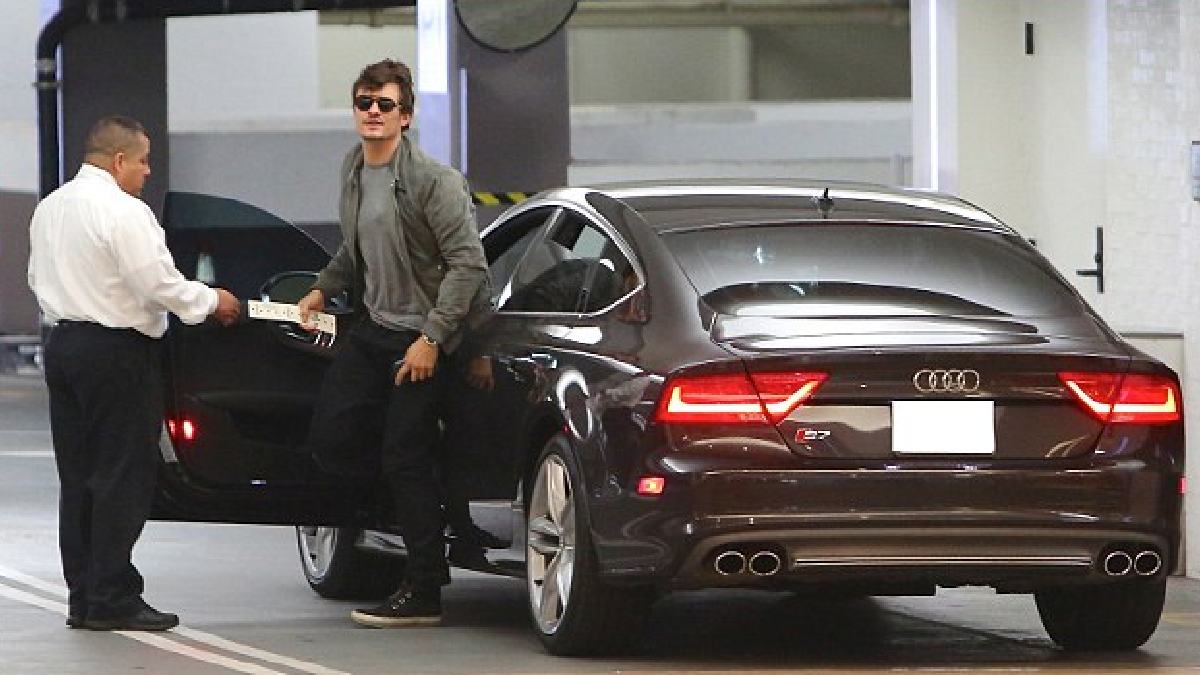 You may also like: Robert Downey Jr. Plans to Give Away His Car Collection
Custom Ford Bronco
The final vehicle in the car collection of Orlando Bloom is a custom Ford Bronco. Many consider the Bronco to be one of the most capable off-roading SUVs at its price point. It is a great and affordable alternative to the likes of premium off-roading SUVs like the Mercedes G-Wagon and Range Rover. With its sophisticated off-roading capabilities, one could take it across any terrain without much effort. He has custom-modified it according to his taste and liking. All in all, the car collection of the veteran actor is definitely envy-inducing that ranges from a performance electric car to a capable off-roader.